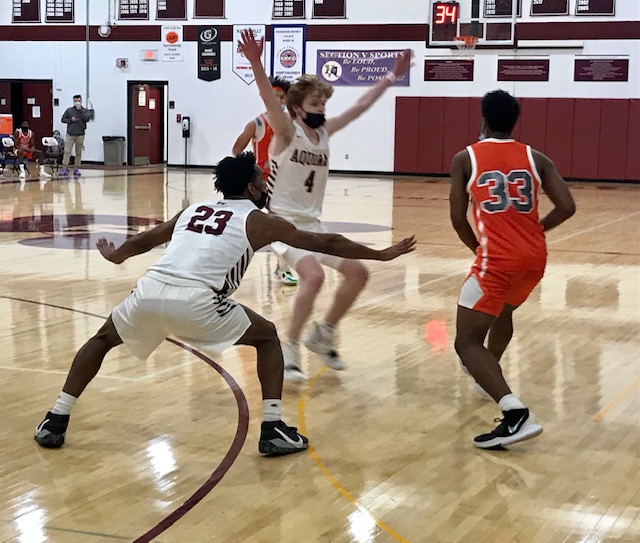 BOYS
RUSH HENRIETTA (5-5) 65
WEBSTER SCHROEDER (5-5) 62
Rush-Henrietta held off Webster Schroeder in the fourth quarter to secure near safety into sectionals. READ MORE.
THE PARK SCHOOL (VI) 72
AQUINAS (6-3) 54
Josh Bridges led three players in double figures with a game-high 26 points to lift the Park School (VI) past Aquinas, 72-54 in non-league action from the Wegman-Napier Center. READ MORE.
EAST (7-2) 74
MCQUAID (6-3) 76 OT
Senior guard Keith Warren led the way for McQuaid, as the Knights won their third consecutive game getting revenge on the East Eagles after their loss at East earlier in the season, 74-63. Warren finished with a game-high 28 points, scoring eight points in overtime while converting on four clutch free throws. Going into the second half McQuaid had a nine-point cushion, but the Eagles came roaring back outscoring the Knights 25-12 in the third quarter to gain a 46-42 lead. Warren shined in the fourth quarter scoring nine of his team's 18 points forcing the game into overtime. Senior forward Jordan Brongo had 11 of his 15 points in the fourth quarter and overtime, while Joe Cairns also finished with 15. For East, Justus Ross-Simmons turned it on in the second half, netting 18 of his 24 points in the final 20 minutes of play. Juniors Kai McCullough and Damani Barley had solid performances as McCullough added 19 points and Barley finished with 17. Other Scorers- McQuaid: Ryan Broderick (11), Colin Bavibidila (7); East: Darren Blocker Jr. (11), Clinique Jackson (3)

WILSON MAGNET (0-6) 55
LEADERSHIP ACADEMY (5-3) 110
After their 74-72 victory over Wilson Magnet on February 22nd, Leadership Academy had a combined 95 points from captains Maurice McKinney Jr. and Sean Smith. McKinney, who averaged 26.3 points per game before tonight's contest, tallied 19 third-quarter points to score 54 on the night. The senior guard went 22-of-33 from the floor, hit 5-of-12 three-pointers, grabbed nine rebounds, dished four assists, and snatched eight steals. Teammate Sean Smith doubled his 18 points per game average with a 41 point outing, pouring in 25 second-half points. Smith converted an efficient 11-of-13 shots inside the arc, 6-of-9 three-pointers, with six rebounds and six steals. Junior forward Rayshawn Boyd also was a double-digit scorer with 11 points. The Lions got off to a hot start going on a 28-6 run in the first quarter and did not look back. For Wilson Magnet, senior Derrick Simmons was the Wildcats high scorer with 22. Simmons connected on four three-pointers in the losing effort. Junior Joshua Joyce also contributed with 11 points.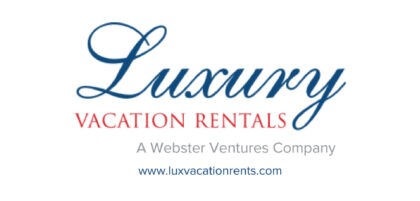 NE DOUGLASS (4-4) 66
FRANKLIN (6-3) 50
After scoring 66 points in the losing effort against Franklin on February 20th, NE Douglass used a combined 46 points in the second and third quarters to get back to .500. The Panthers scored a meager five points in the first quarter, finding themselves down 11 points and a 33-25 deficit at halftime. Senior captain Trynzeir Parker added a game-high 22 points, converting on 9-of-13 free throws. To secure the victory Parker made all four of his free-throws and three other shots from the floor in the fourth quarter. Jason Jones scored all of his 12 points during the second and third run, connecting on two shots beyond the arc. Lonnie Buchanan finished 10 points and was key scoring 6 points early in the second quarter to start the Panther comeback. For the Quakers, sophomore Sha'mere Freeman and junior Dayvion Scott both had 15 point performances. Senior Nazir McCloud scored seven of his nine points in the second quarter, while Jaylin Jordan chipped in with six points.
SCHOOL OF THE ARTS (6-3) 57
WORLD OF INQUIRY (6-3) 62
WOIS evened the series against SOTA, as the Griffins have propelled themselves to their third straight win. Jeshua Shaw paced WOI with 24 points while Dorian Smith added 14. Romel Brown had 12 points. For SOTA, Ethain Clarke-Desouza finished with 27 points, 13 rebounds, an assist, and a steal. Teammate Reggie Smith added 12 points, four rebounds, four assists, and two steals in the loss. Other scorers- SOTA: Keshaun Chatman (9), Ke'Vion Mitchell (7), Farhan Abdi (1), Richie Nadal (1)
MONROE (6-2) 77
EARLY COLLEGE (0-8) 42
FAIRPORT (1-7) 49
GATES-CHILI (9-0) 67
Gates-Chili won its second game against Fairport on the season, with their first coming on the road and winning 67-65 on February 16th. The Spartans had a 31-21 lead going into the second half as senior guard Devon Payton scored nine points in the third and six in the fourth to finish with a season-high 25 points. In 24 minutes of play, Payton converted on 7-9 free-throws in the final 16 minutes, splashing four threes, hauling six rebounds, three assists, and two steals. Fellow senior Adam Williams also ended his night in the 20-point club, adding 12 of his points in the second half and grabbing nine rebounds, four of them on the offensive end. The leading scorer for Fairport was junior Alex Hill, as Hill had 16 points with seven made shots from the floor including one three in the fourth quarter. Sophomore Wallace Rahmaan connected on two three-pointers in the first half, ending with 10 points on the night. Other scores- Gates-Chili: Spencer Glenn (11), Cameron Brown (3), Jaime Smith (3); Fairport: Andrew Smith (7), Josh Knapp (6), Tyler Pucci (4)

CHURCHVILLE-CHILI (1-7) 63
BRIGHTON (4-4) 72
Brighton got revenge on their home floor as Churchville-Chili's lone win of the season came against the Barons on February 16th, 72-67. Brighton had five players in double-figures as they broke the game open in the third quarter going on a 23-12 run. Leading the way coming out of halftime was Colin O'Connor as the senior guard had 10 of his team-high 14 points in the third quarter. Thomas Passawe added 13 points, scoring nine in the first half while Nathan Martin and Tyler Ortiz both chipped in with 11 points in the balanced Brighton scoring attack. Sophomore captain Jason Gibbs scored 26 points for the Saints, making 10 shots from the floor including three triples, and making all three of his free throws. Gibbs was critical to Churchville-Chili attempting a fourth-quarter comeback as he scored eight of the Saints 20 points, outscoring Brighton by six in the final frame. Fellow sophomore Joaquon Thomas Jr. had eight points and senior Mohammad Maali contributed with six, including 3-4 made free-throws.
PENFIELD (7-3) 38
IRONDEQUOIT (7-2) 48
The Irondequoit Eagles tied up the season series against the Penfield Patriots in a defensive battle with no double-digit scorer for the Eagles. Seniors Keenan Robertson, Jaleel Davis, and sophomore Ryan Heath all scored nine points in the winning effort and were responsible for the team's first 11 points of the game. With a slim 31-27 leading heading into the fourth quarter, the trio combined 10 of Irondequoit's 17 points in the final eight minutes. For Penfield, junior Brady Schroeder scored a game-high 15 points, drilling three three-pointers. Ty Salmon finished with nine, RJ Wilkins with eight, and Aidan Cook with six as there were only four Patriots in the scoring column.
PITTSFORD MENDON (10-0) 83
GREECE ATHENA (5-3) 52
Pittsford Mendon picked up its second win against Greece Athena, scoring a season-high point total highlighted by 70 points in three quarters. Sophomore Jackson Green was at the forefront of the Vikings' big night, contributing with 23 points, on three made three-pointers, going a perfect 6-6 from the free-throw line as well as four steals. Green accounted for 13 of Mendon's 26 points in the third quarter, splashing all of his threes in the third. Senior captain Jacob Shadders made five triples, including three of them in the first quarter, finishing with 17 points and eight assists. Luke Hoyser also poured in two first-quarter threes, ending his night with 16 points. For Athena, senior Edgardo Ortiz chipped in with 14 points, including 10 in the third quarter. The other Trojan double-digit scorer was sophomore James Reaves, Jr. with 10, making 3-4 shots from the free-throw line. Other scorers- Pittsford Mendon: Caleb Lewis (8), Eric Krowl (6), Brady Miller (6), Will Connors (3), Jack Kaempffe (3); Greece Athena: Austin Brown (9), Matt Duemmel (5), Izaiah Stewart (3), Kenny Freeman (3)
WEBSTER THOMAS (8-1) 60
SPENCERPORT (1-7) 52
Webster Thomas picked up it fourth road win of the season and second victory over the Spencerport, previously beating the Rangers at home, 64-58 on February 16th. With a 14 point lead at the start of the fourth quarter, the lead shrank to two in the final minute before six divisive made free-throws to seal the win. Junior captain Jackson Kulik led Webster Thomas with 22 points, including eight made shots, a three-pointer, and three free-throws. Kulik also grabbed eight rebounds. Tyler Williams had 13, with 10 in the first half to go with five assists for the game, while Andrew Quinn and Sean Mason each added eight points. Will Richardson chipped in with 6 points for the Titans and Eli Adams with 5. The leading scorer for Spencerport was senior forward Patrick Uebelacker, finishing with 18. Guard Gianni Pellett added 15 for the Rangers while Justin Bryant had in 8 points. Other scorers- Spencerport: Zach Laubacher (6), Brendan Gillis (3), Andre Marianetti (2)
HONEOYE FALLS-LIMA (7-3) 81
GREECE ODYSSEY (0-7) 33
Josh Vogt led five in double figures, and HF-L won for the sixth time in seven games. Vogt finished with 15 points while Ben Carson added 14. Nolan Smith scored 13. JT Killenbec and Preston Huff scored 10 apiece. Reece Joint (9), Patrick Lustyk (6), Mason Wanzenreid (2) and Tyler Emerson (2) also contributed for the Cougars. Adam Krikorian and Brian Mott paced Greece Odyssey with seven points apiece. Zach Knowles added six points for the Leopards. Josh Colon (5), Jason Dickerson (3), Maron McDonald (2), Caden Alger (2) and Robert Lovall (1) also scored for Odyssey.
BISHOP KEARNEY (3-8) 43
EASTRIDGE (5-4) 75
Emmanuel Leftenant led three in double figures, and Eastridge won for the third time in four games. Leftenant scored 14 of his game-high 18 points in the third quarter when the Lancers stretched their lead to 30 points. Emmanuel Torres scored 12 for Eastridge while Mykael Miller had 13. Miller and Torres combined for 12 first-quarter points when the Lancers jumped to a 22-6 lead. Caquan Wester added six of his eight points in the first stanza. Cordell Young had nine for the Lancers. David Holmes (4), Zy Switzer (3), Hector Jimenez (3), Jayden Maldonado (3) and Evan Brown (2) also scored for Eastridge. Zacarr Johnson topped Bishop Kearney with 13 points. Edmari Binion had 10. Wilfredo Sanchez (7) and Chris Taggart (5) also contributed for Kearney.
GREECE ARCADIA (0-8) 46
PITTSFORD SUTHERLAND (5-5) 74
BROCKPORT (2-7) 49
CANANDAIGUA (4-4) 57
HILTON (0-8) 41
VICTOR (7-1) 58
BATAVIA (10-0) 70
GREECE OLYMPIA (2-6) 42
EUGENIO MARIA (1-4) 52
NORTHSTAR CHRISTIAN (10-1) 84
Northstar Christian got back into the win column after suffering its first loss of the season to C.G. Finney this past Friday 83-70. Turner Harris carried the Knights with a 33-point, eight-rebound performance. Harris made 15 baskets and went 3-of-4 from the free-throw line, scoring a combined 26 in the second and third quarters. Ryan Garwood had a 20-point double-double grabbing 10 rebounds, eight assists, and four steals making nine shots from the field. Bigman Larry O'Neal had 12 points with 15 rebounds and converted on 4-of-6 free throws in the fourth quarter. For EMHCS, Jeremiah Bermundez made five threes and went 5-6 from the charity stripe finishing with 22 points. Antoine McFadden had 17 points including six made shots and five made free throws.
ROCHESTER PREP (5-4) 58
C.G. FINNEY (11-2) 83
Markus Robinson scored 40 to lead Finney to its ninth straight win.
UNIVERSITY PREP (3-3) 73
EDISON TECH (0-7) 68
CHESTERTON ACADEMY (0-9) 47
VERTUS (4-5) 71

MARCUS WHITMAN (5-5) 49
MYNDERSE ACADEMY (6-4) 54

WAYNE (10-0) 56
PENN YAN (2-8) 47
Mason Blankenberg paced Wayne with 22 points. Tyler Reynolds added 13 while Devon Forrest had 12 and Eli Schictel 11 points.
HONEOYE (7-2) 54
MIDLAKES (2-6) 45
Jack Reynolds and Logan Thomas posted double-doubles as Honeoye won its third straight game. Reynolds finished with 12 points and 13 rebounds. Thomas added 14 points and 10 rebounds. Alex Jarosinski connected on four 3-pointers and had 12 points to go with six assists. Jake Jarosinski had nine points and 13 rebounds. Mike DeHond led Midlakes with four from long range for 12 points. Simon Rizzo grabbed 14 rebounds and scored 11 of his 13 points in the second half.
NEWARK (1-9) 59
PAL-MAC (7-3) 62

OAKFIELD-ALABAMA (6-2) 72
HOLLEY (1-8) 37
ALEXANDER (3-5) 35
WHEATLAND-CHILI (6-4) 37

ELBA (3-5) 56
BYRON-BERGEN (5-3) 66
BATAVIA-NOTRE DAME () 54
ATTICA (6-4) 64
Ayden Goll led three in double figures, and Drew Cusmano posted a double-double as Attica won its fourth straight game. Goll finished with a game-high 24 points to go with seven rebounds and six assists. Cusmano collected 18 points and 11 rebounds. Adam Bukowski scored 10. Nick Perl grabbed a game-high 16 boards. Jimmy Fanara paced Notre Dame with 20 points. Colin McCulley had 11.

RED JACKET (4-4) 41
HAC (8-1) 51

GENEVA (7-3) 68
WATERLOO (2-8) 53

SOUTH SENECA (5-5) 63
DUNDEE (6-3) 76
Blake Machuga finished with 26 points, seven rebounds, three assists and three steals to lead Dundee to its fifth straight win and head coach Les Miller's 200th all-time victory. Logan Salvatore added 17 points, six rebounds and five assists. Steven Webster had 10 points and eight rebound. Peyton Boudinot also scored 10. Hunter Crofoot grabbed six rebounds. Dundee led 21-14 after one quarter and 42-30 at half. Nick Houck led South Seneca with 13 points. Ira Aman and Lukas Day scored 11 apiece.
BLOOMFIELD (4-5) 59
ROMULUS (1-8) 50
CAMPBELL-SAVONA (3-3) 43
AVOCA/PRATTSBURGH (6-0) 83
Kris Johnson scored five of his game-high 17 points in the first quarter when Avoca/Prattsburgh jumped to a 27-11 lead. Johnson finished the night with five field goals while he converted all seven of his free-throw attempts. James Crowder added 15 points. Macoy Putnam had 12. Henry Devoe and Pacey Hopkins scored eight apiece. Devoe Sawyer (6), Tucker Gerych (6), Ethan Covert (5), Caleb Johnson (4) and Caleb Clements (2) also scored for Avoca/Prattsburgh which has won all six of its games by double digits. Mitchell Closkey led Campbell-Savona with 12 points. Kaden Bolt, Ethan Ribble and Austin Soles added five apiece. Mason Jewell and Dakota Gatton both scored four points.

ANDOVER (5-3) 36
BOLIVAR-RICHBURG (5-4) 58

FRANKLINVILLE (6-2) 68
HINSDALE (1-7) 25

BELFAST (7-1) 62
FRIENDSHIP (0-8) 31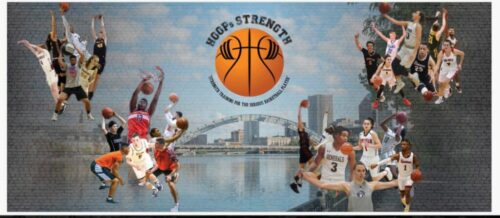 GIRLS
PITTSFORD SUTHERLAND (4-5) 35
RUSH-HENRIETTA (1-8) 54
Rush-Henrietta girls basketball snapped a streak of 41 consecutive losses with a win Monday against Pittsford Sutherland. READ MORE.
EAST (5-2) 82
EDISON TECH (2-2) 36
Diamond Pickett finished with 25 points and 13 rebounds to lead East to its third straight. Shariona Blocker finished with 22 points, nine assists and eight rebounds. Imani Oliver and Jaylen Giles added nine points apiece. D'niah Johnson had seven points. Gabriella Brown-Sturdvuant 3 (6), Ali'Yana Robinson (2) and Graftoneishe Bowers (2) contributed to the offense.
PALMYRA-MACEDON (8-2) 64
NEWARK (1-9) 25
For Newark, junior guard Isabel Robson led with nine points, three steals, two rebounds and an assist. Kalayna Bryant (7), Victoria Ward (4), Ciana Galvin (3) and Kellyn Pettine (2) rounded out the scoring for the Lady Reds.
PENN YAN (6-4) 40
WAYNE (2-8) 20
Senior guard Joddie Decker scored 14 points to pace Penn Yan to its second win in three games. For Wayne, junior guard Riley Simpson had nine points and a rebound. Aaliyah Zenelovic recorded one point and 12 boards. Other scorers – Penn Yan: Hayley Andersen (6), Jammie Decker (6), Sierra Harrison (5), Sam Lane-Tomion (3), Hannah Parsons (2), Adriana Rodriquez (2), Kaley Griffin (1), Elle Harrison (1); Wayne: Aly Johnson (6), Emily Pratt (4)
HONEOYE (3-5) 19
MARCUS WHITMAN (6-2) 68
Senior center Maddie Ryan led four players in double figures with 15 points as Marcus Whitman rolled to its fifth win in six games. Junior guard Evelyn Lambert followed up with 13 points. Senior guard Katie Deatherage contributed 12 points and Olivia Herod 10. Lily Carroll (6), Felicia Cotroneo (6) and Natalie Cotroneo (4) rounded out the scoring for the Lady Wildcats.
WHEATLAND-CHILI (2-7) 38
ALEXANDER (7-1) 53
Junior forward Natalie Whitmore netted 15 points as Alexander rebounded from a loss on Friday. Senior guard Hailie Kramer chipped in 12 points. Alyssa Kramer (9), Ally Mileham (9), Sam Kabel (2) Emma Kramer (2), Melanie Pohl (2) and Emma Raines (2) rounded out the scoring for the Lady Trojans.
HOLLEY (0-9) 17
OAKFIELD-ALABAMA (5-3) 49
Sophomore guard MaKena Reding paced a balanced Oakfield-Alabama offense with 11 points, four assists and four steals. Freshman guard Caitlin Ryan scored four points, hauled in 11 boards, swiped four steals and collected an assist. Senior guard Danica Porter compiled seven points, eight steals, four rebounds and three assists. Kelsey Schlagenhauf (9), Brooke Reding (8), Emma Wray (5), Colbi Heineman (3) and Karly Smith (2) rounded out the scoring for the Lady Hornets.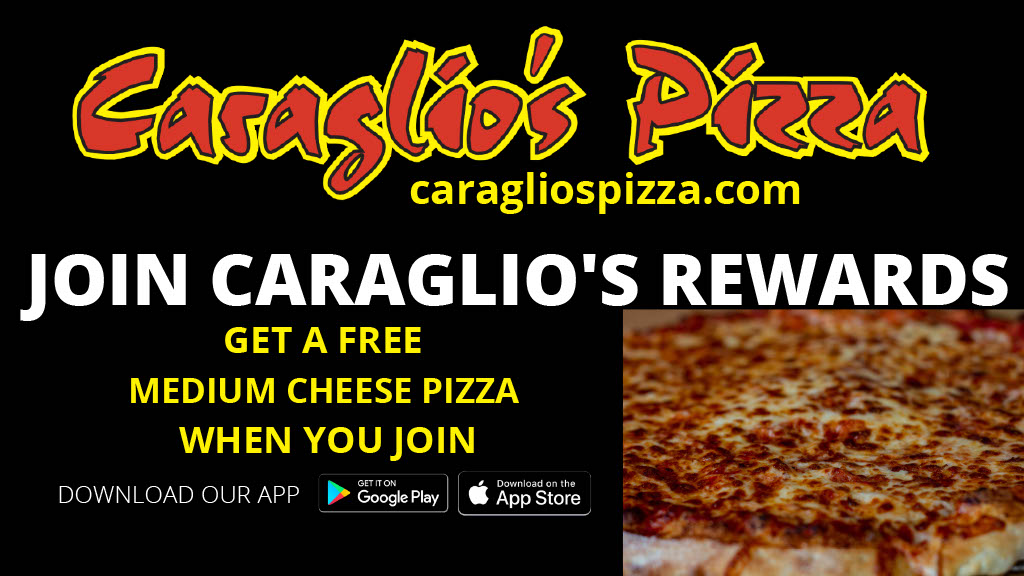 CALEDONIA-MUMFORD (4-5) 39
GENESEO (6-2) 52
Junior guard Brogan Henderson led Genseo to its fifth win in six games with 15 points. Sophomore guard Mary Claire Rollins finished with 12 points. Faith Hainsworth and Tessa Reilly both contributed 10. Tessa Salatel (8) and Emily Lamb (2) rounded out the scoring for the Lady Blue Devils.
WHITESVILLE (7-0) 63
SCIO (0-8) 21
Sophomore forward Vanessa Hall continued her strong campaign by pouring in 39 points for Whitesville. Kennedy Bledsoe had 10 points. Serena Ainsworth (3), Rachel Jackson (3), Serina Button (2), Gabbi Hall (2), Alexys Palmatier (2) and Brynn Scholl (2) rounded out the scoring for the Lady Blue Jays.
MOUNT MORRIS (0-8) 21
PAVILION (8-0) 73
Lauren Kingsley and Karlee Zinkievich both scored 19 points to lead Pavilion. Kingsley corralled 12 boards, handed out two assists, swiped a pair of steals and swatted a shot. Zinkievich dished out eight assists, recorded four steals, collected two rebounds and a block. Junior forward Shea Amberger netted 14 points and grabbed eight boards. Sophomore guard Paige Landers stuffed the stat sheet with 11 points, six rebounds, five assists, two blocks and a pair of steals. Emily Kingsley (8) and Kodi Beehler (2) rounded out the scoring for the Lady Golden Gophers.
YORK (6-2) 55
KESHEQUA (1-7) 44
For Keshequa, freshman guard Libby Benner posted a double-double of 21 points and 11 boards along with three steals and two assists. Sophomore forward Julia Wilkins had 15 points, seven rebounds, an assist and a block. Anna Linde (6) and Jade Wolfer (2) rounded out the scoring for the Lady Indians.
GENESEE VALLEY (1-6) 16
BELFAST (7-2) 49
Freshman forward Mary Hamer scored 18 points as Belfast notched its third consecutive victory. Junior guard Alicia Borden finished with 16 of her own. Kaitlin Sadler (6), Anna Drozdowski (4), Abby Sullivan (2), Emma Sullivan (2) and Cierra Wallace (1) rounded out the scoring for the Lady Bulldogs.
PEMBROKE (6-3) 48
ALBION (4-4) 28
ATTICA (4-5) 44
NOTRE DAME (8-2) 59
BYRON-BERGEN (3-5) 37
ELBA (10-0) 64
Taylor Augello led all scorers with 21. Brynn Walczak added 14, and Elba became the first girls team in Section V basketball to win double-digit games this season. Laci Sewar added nine points. Leah Bezon had seven. Dakota Brinkman (5), Maddie Muehlig (4), Georgia Luft (2) and Kelsea Augello (2) all contributed to the scoring. Elba has won all 10 of its game by double-digits. Ava Wagoner paced Byron-Bergen with 15 points. Sasha Schramm had 11. Dayi Caballero (4), Mikaylah Pocock (2), Mackenzie Senf (2), Brooke Jankowitz (2) and Rachel Best (1) also contributed to the scoring.
HORNELL (7-3) 83
LEROY (1-7) 46
Bryn Luckey finished with 20 points in a losing effort. Teammate Jillian Curtis collected 12 points, 11 rebounds and three assists. Zharia Newton had six points and rebounds. Jennifer Pullyblank (4), Dana Reschke (2) and Corina Dunn (2) also contributed to the scoring.
LIVONIA (6-4) 32
DANSVILLE (8-0) 82
Hannah LaPlant finished with 30 points and eight assists while Arayana Young posted a double-double as Dansville swept the season series with its Livingston County rival. LaPlant also collected seven steals and four rebounds. Young scored 17 points, grabbed 15 rebounds and handed out nine assists. Brielle Caruso (7), Madelyn Failla (7), Madison Lee (6), Sidney Stone (6), Abigail Belcher (4), Cierra Allen (3) and Erin Patanell (1) also contributed to the scoring. Dansville won 56-44 when the two teams met on February 17th. The Lady Mustangs have won all eight of their contests by double digits.
LETCHWORTH (0-8) 25
WAYLAND-COHOCTON (4-4) 37
CUBA-RUSHFORD (1-7) 24
FILLMORE (5-3) 55
ROMULUS (3-6) 48
BLOOMFIELD (3-5) 37
WELLSVILLE (7-2) 41
ANDOVER (3-6) 23
HARLEY-ALLENDALE-COLUMBIA (3-5) 46
RED JACKET (4-5) 52
DUNDEE/BRADFORD (6-1) 42
SOUTH SENECA (9-0) 53