BOYS
MONROE (5-2) 52
SCHOOL OF THE ARTS (5-2) 74
Ethain Clarke-Desouza posted a double-double and two more players finished in double figures as SOTA downed the Monroe High Red Jackets, 74-52. READ MORE.
CHARLES G. FINNEY (9-2) 83
NORTHSTAR CHRISTIAN (9-1) 70
Markus Robinson scored 48 points for Finney against Northstar, including the 2,000th point of his high school career. READ MORE.
KESHEQUA (0-7) 38
CALEDONIA-MUMFORD (8-0) 90
Coach Dan Dickens has turned expectations into tradition for the Raiders. On Friday, he earned his 300th career win as Cal-Mum topped Keshequa, 90-38. READ MORE.
PITTSFORD SUTHERLAND (4-4) 57
GREECE ATHENA (5-2) 59
oming out of a timeout with :05 seconds remaining, Ortiz took a near fumbled handoff at half court. He to his left and found a seam in the defense that he penetrated for a layup at the buzzer, and Athena defeated Pittsford Sutherland, 59-57. READ MORE.
EARLY COLLEGE (0-5) 39
NE DOUGLASS (2-4) 69
Je'Keim Mosley produced 11 points in the second quarter as NE Douglass outscored Early College, 24-10, and pulled away to snap a three-game skid. The senior forward finished with a game-high 22 points, five rebounds and three steals. Trynzeir Parker had eight of his 10 points in the first half. The senior guard corralled seven boards and dished out seven assists. For Early College, sophomore forward Myqyng Arline made eight shots from inside the arc as part of his 18 points. Junior guard Jahan Richetts followed up with 15 points. Other scorers – NE Douglass: Chris James (8), Jason Jones (8), Lonnie Buchanan (7), Jose Rodriguez (6), Delzair Hanks (2), Mark Mathis (2), Loren Thomas (2), Khalil Johnson (1), Kari Thomas (1); Early College: Jamezs Brown (3), Jamari Williams (2), Tyrone Sanders (1)
LEADERSHIP ACADEMY (3-3) 73
EAST (5-1) 101
Darren Blocker, Jr. poured 24 of his game-high 31 points in the second half as East outscored Leadership Academy, 62-44, and swept the season series. The senior forward made 11 of his 12 field goals from inside the arc and 6-of-6 free throws. Junior guard Justus Ross-Simmons netted 12 of his 29 points in the opening period as the Eagles took a 24-21 lead. Damani Barley produced 11 of his 21 points in the fourth quarter as the Eagles outscored the Lions, 38-25. The junior guard knocked down five three-pointers and dished out 11 assists as well. For Leadership Academy, Maurice McKinney, Jr. scored 22 of his 29 points in the second half. The senior guard hit four long-range shots. Sean Smith made five bombs of his own en route to 21 points. Other scorers – East: Clinique Jackson (8), Kai McCullough (7), Shamir Caruthers (3), Naeem Folks (2); Leadership Academy: Khalid Ortiz-Price (8), Rayshawn Boyd (6), Kamari Smith (6), Shamirr Brooks (4), William Carter (2)
WORLD OF INQUIRY (5-3) 66
FRANKLIN (2-6) 55
Romel Brown produced 14 of his 21 points in the second half as World of Inquiry outscored Franklin, 35-28, and pulled away to sweep the season series. The senior guard made nine field goals, including a pair of three-pointers. Dorian Smith scored all 13 of his points in the first and fourth quarters combined. Senior forward Jeshua Shaw chipped in 11 points. For Franklin, senior center Khalil Cotton poured in all 24 of points in three quarters, including 18 in the first half. Sha'mere Freeman netted all 16 of his points after the opening period. Other scorers – World Of Inquiry: Kevonne Fountain (9), RoyDel Nicholson (8), Rodney Nunnally (2), Levi Wright (2); Franklin: Nazir McCloud (7), Juelz Nelson (4), Chauncey White-Oliver (2), Tyre Jenkins (1), Dayvion Scott (1)
PITTSFORD MENDON (8-0) 80
BROCKPORT (1-6) 42
Jacob Shadders led four players in double figures with 23 points for Pittsford Mendon. The senior guard made five three-pointers, dished out six assists and swiped five steals. Jackson Green posted 14 points, seven assists and four steals. Caleb Lewis recorded 13 points and Luke Hoyser 11. For Brockport, senior guard Ryan Judd led with 12 points. Other scorers – Pittsford Mendon: Jack Kaempffe (8), Eric Krowl (4), Brady Miller (4), Tyler Shadders (2), Will Connors (1); Brockport: Peter Leicht (7), Nate Grego (6), Matthew Rennie (5), Jared Prior (3), Patrick Kiesow (3), Kevin Lawrenz (3), Cooper Hassell (2), Michael VanDetta (1).
WEBSTER THOMAS (6-1) 57
CHURCHVILLE-CHILI (1-5) 43
Co-captains Jackson Kulik and Tyler Williams combined for 41 points, and Webster Thomas rebounded from its only loss of the season. Williams accounted for seven points, and Kulik had six in the second quarter when the Titans outscored Churchville-Chili 15-7 to take a 24-11 lead into the locker room. Kulik finished with 16 points and 10 rebounds for his fifth double-double of the season. Williams had 25. Andrew Quinn scored seven points. Shawn Mason (4), Eli Adams (3) and Sean Linder (2) also scored in the win. Jason Gibbs paced C-C with 18 points. Joaquon Thomas added nine. Collin Curley had six. McAndrew Bean and Robert Munding both scored three points. Davian Pride had four.
EASTRIDGE (3-4) 49
BATAVIA (8-0) 68
Senior center Stone Siverling made 11 field goals and 4-of-4 free throws for a game-high 26 points for Batavia. Alex Hale hit four shots from beyond the arc as part of his 16 points. Senior guard Zach Gilebarto produced 14 points. For Eastridge, Mykael Miller led with 18 points. Senior guard Hector Jimenez III connected on four long-range shots for 12 points. Sophomore guard Emmanuel Leftenant scored all 11 of his points after the opening period. Other scorers – Batavia: Luke Rogers (7), Brandon Bartz (2), Carter McFollins (2), Ayden McFollins (1); Eastridge: Caquan Wester (7), Emmanuel Torres (1)
PENFIELD (6-2) 64
BRIGHTON (3-3) 71
Troy McPherson netted 10 fourth-quarter points as Brighton outscored Penfield, 26-22 and pulled away for their third straight victory. The sophomore guard finished with 21 points and made four long-range shots. Andrew Falter and Aidan Lazenby both scored 11 points. Tyler Ortiz chipped in 10 points. For Penfield, senior guard RJ Wilkins scored all 19 of his points after the first quarter. Tylor Salmon contributed 13 points and Caden Harrington 12. Other scorers – Brighton: Nathan Martin (6), Thomas Passawe (6), Colin O'Connor (5), Luke Hosmer (1); Penfield: Aiden Cook (9), Brady Schroeder (7), Andrew Fallace (4), Matt Karpen (1)
IRONDEQUOIT (5-2) 68
SPENCERPORT (1-5) 35
Senior guard Jaleel Davis scored 21 points in three quarters as Irondequoit swept the season series with Spencerport. Sophomore guard Ryan Heath added all of his points in 24 minutes as well, finishing with 14. Senior center Rowan McGwin chipped in 10 points. For Spencerport, senior forward Patrick Uebelacker led with 12 points. Other scorers – Irondequoit: Kenyen Lovett (8), Evan Leonardo (7), Damon Brumfield (6), Myron Thompson (2); Spencerport: Bryon Streb (8), Sam Keens (4), Justin Bryant (3), Andre Marianetti (3), Te'Jon McCadney (2), Gianni Pellett (2), Vince Ranieri (1)
GATES-CHILI (7-0) 64
WEBSTER SCHROEDER (4-4) 37
Adam Williams poured 24 of his 26 points in three quarters to lead Gates-Chili. The senior forward made nine field goals, including four from beyond the arc, and grabbed nine rebounds. Spencer Glenn netted three long-range shots as part of his 17-point performance. The senior center accumulated 15 blocks and 10 boards for a triple-double. Senior guard Devon Payton contributed 13 points. For Webster Schroeder, junior guard Benjamin Carey led with eight points. Other scorers – Gates-Chili: Kobe McCray (4), Andrew Newcombe (2), Donovan Rotmans (2); Webster Schroeder: Tyler Race (5), Nathan DeMay (4), Alex DeRosa (4), Zachary Hosmer (4), Luke Insley (4), Evan DeMocker (2), Brennen Ippolito (2), Ky'Mere Meeks (2), Nicholas Hauman (1), James Lill (1)
MARION (0-8) 42
LYONS (8-0) 90
Sophomore center JC Walker poured 18 of his 20 points in the first three quarters for Lyons. Jahtezz Barber and Jaiden Lopez both netted 11 points. Junior forward Jaylen Battle had 10 points in three quarters. For Marion, junior guard Logan Evans connected on five three-pointers as part of his 19 points. Senior forward Alex Russell scored all 13 of his points after the opening period. Other scorers – Lyons: Horace Betts IV (9), Justin Smith, Jr. (8), Matt Briggs (6), Nathaniel Henry (6), Ahmir James (5), Quintin Franklin (4); Marion: Ivan Mockazuma (6), Mike Phillips (4)
YORK (5-2) 84
MOUNT MORRIS (1-6) 56
Freshman guard Jake Pangrazio netted a game-high 27 points to lead York to its fifth win in the last six games. Senior guard David Cuozzo added 18 points. James Kennedy chipped in 10 and Adam Swede seven. This was York head coach Ed Orman, Jr.'s 200th career Varsity victory as well. For Mount Morris, junior guard Stephen Somers led with 18 points and four rebounds. Senior forward Alexis Crespo-Lazu contributed 11 points and seven boards. Ben Bacon (8), Chase Young (7), Mason Santini (6), Justin Kemp (3) and Owen Yencer (3) rounded out the scoring for the Blue Devils.
LEROY (4-3) 46
LIVONIA (8-0) 49
Alex Minnehan went 3-of-5 from the foul line in the fourth quarter and swiped the game-winning steal as Livonia grinded out the victory over its division rival. The senior guard scored a game-high 23 points. Shawn Minnehan added nine points. For LeRoy, junior guard Mitchel Hockey led with 22 points.
HINSDALE (1-5) 21
SCIO (5-2) 55
Cam Loucks poured in 32 points to lead Scio. The senior guard scored eight points in the first quarter, seven in the second, 13 in the third and four in the fourth. Sophomore forward Brenden Loucks contributed 12 points. For Hinsdale, junior guard Parker Keenan led with nine points. Other scorers – Scio: Ayden Faulkner (8), Cory Bolzan (3); Hinsdale: Cody Barton (6), Zach Byrne (2), Ethan Cashimere (2), Jeff Rossman (2)
ADDISON (2-5) 39
AVOCA/PRATTSBURGH (5-0) 83
Sawyer Devoe scored 18 points in three quarters to lead Avoca/Prattsburgh. The sophomore forward made nine field goals. James Crowder and Kris Johnson both netted 15 points. Senior forward Henry Devoe chipped in all 10 of his points in the second and third quarters combined. For Addison, Luke Pepper and Brady Wheatcraft both scored eight points. Other scorers – Avoca/Prattsburgh: Ethan Covery (5), Caleb Johnson (5), Caleb Clements (4), Tucker Gerych (3), Pacey Hopkins (3), Ashton McMahon (3), Macoy Putnam (2); Addison: Elijah Scribber (6), Michael Benjamin (5), Brayden Bills (5), Cade Heysham (5), Braeden Randall (2)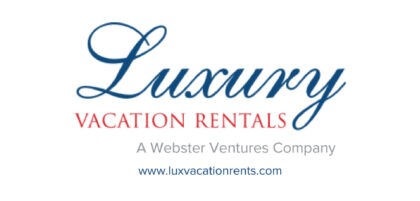 EDISON TECH (0-6) 56
MCQUAID (4-3) 69
FAIRPORT (1-5) 46
VICTOR (5-1) 61
GREECE ARCADIA (0-7) 50
CANANDAIGUA (3-3) 67
RUSH-HENRIETTA (4-4) 77
HILTON (0-6) 63
AQUINAS (5-2) 63
BISHOP KEARNEY (3-6) 60
Robert McCullough led four in double figures with 13 points, and Aquinas won for the fourth time in five games. Myles Blackwood added 12 points. Damarius Owens had 11, and Will Scanlon scored 10. Wesley Henderson had nine points for the Li'l Irish.
EAST ROCHESTER (5-4) 34
WILLIAMSON (4-4) 25
HORNELL (5-3) 59
WAYLAND-COHOCTON (2-5) 34
BATH-HAVERLING (1-5) 42
DANSVILLE (4-2) 45
PAVILION (3-4) 43
GENESEO (5-2) 56
PERRY (2-5) 53
WARSAW (1-6) 50
LETCHWORTH (3-4) 42
AVON (6-1) 72
KENDALL (1-7) 47
PEMBROKE (7-2) 80
BOLIVAR-RICHBURG (4-4) 54
FILLMORE (5-2) 51
ARKPORT-CANASERAGA (0-7) 44
ALFRED-ALMOND (3-3) 56
HAMMONDSPORT (1-5) 43
JASPER-TROUPSBURG (6-1) 58
WHEATLAND-CHILI (4-4) 56
HOLLEY (1-7) 43
CANISTEO-GREENWOOD (4-1) 62
CAMPBELL-SAVONA (3-2) 33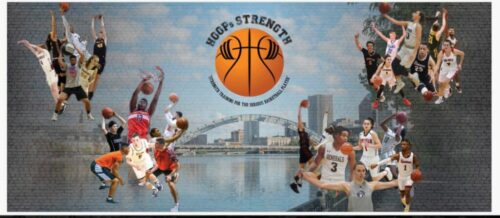 GIRLS
CHARLES G. FINNEY (6-2) 65
NORTHSTAR CHRISTIAN (4-1) 58
The Finney girls basketball team beat undefeated Northstar behind 30 from Jahniya Johnson and 27 from Sarina Pasquantonio. READ MORE.
SCHOOL OF THE ARTS (0-5) 31
AQUINAS (5-3) 68
For School of the Arts, sophomore guard Jazlynn Logan accumulated 26 points, seven steals, five rebounds and an assist. Ki'ara Jackson (3) and Raiven Barton (2) rounded out the scoring for the Lady Silverhawks.
BRIGHTON (2-5) 37
WEBSTER THOMAS (2-5) 46
Sophomore guard Mady Kelly paced a balanced Webster Thomas offense with 13 points. For Brighton, junior guard Kiara Anglin produced a double-double of 23 points and 10 boards along with four steals, three blocks and two assists. Other scorers – Webster Thomas: Audrey Grieb (9), Anyanka Katz (8), Bella Fanale (7), Sydney Baylor (4), Teagan Baylor (1); Brighton: Lucy Lederman (6), Kaiya Larkins (4), Ellen Lavonas (4)
SODUS (0-8) 24
EAST ROCHESTER (8-1) 82
Samantha Lewis reached the career milestone of 1,000 Varsity points midway through the third quarter of East Rochester's third straight win. Overall, the junior guard scored 25 points, grabbed six rebounds, dished out five assists and swiped a pair of steals. Senior forward Zoe Zutes led the Lady Bombers with a double-double of 29 points and 11 boards plus two steals and an assist. Sophomore guard Lily Funk stuffed the stat sheet with 10 points, 10 rebounds, five assists, five steals and a block. Zarriah Eldridge (5), Sydney Freiberger (4), Nevaeh Johnson (3), Leah Griffith (2), Lebria Hickman (2) and Emma Romach (2) rounded out the scoring for the Lady Bombers.
WILLIAMSON (1-7) 31
CLYDE-SAVANNAH (6-2) 71
Sophomore forward Jaida Larsen led four players in double figures with 17 points as Clyde-Savannah snapped a two-game skid. Kylie Paylor finished right behind her with 16 points. Aslyn Rattray had 14 points and Madison Secor 10. Olivia Geil (6), Kelsie DiSanto (4) and Cheyanne Nicols (4) rounded out the scoring for the Lady Golden Eagles.
RED CREEK (3-5) 43
NORTH ROSE-WOLCOTT (6-2) 52
Senior center Eva Norris scored 25 points, hauled in eight rebounds, collected two assists and a pair of steals to lead North Rose-Wolcott to its fourth win in five games. Lissah Waterman finished just shy of a triple-double with 12 points, nine boards, nine steals and two assists. Junior guard Emma Grace Humbert contributed 11 points, six rebounds and two assists. For Red Creek, senior guard Isabella Wilbur led with 21 points, five rebounds, one block and a steal. Other scorers – North Rose-Wolcott: Alexis Countryman (4), Mercedes Crum (2); Red Creek: Riley Shaffer (7), Abigail Sanzotta (6), Mackenzie Ferguson (4), Jessie Bolton (3), Emilia Bennett (2)
ATTICA (4-4) 32
OAKFIELD-ALABAMA (4-3) 42
Sophomore guard MaKena Reding paced Oakfield-Alabama with 12 points, seven assists, five steals and three rebounds. Junior forward Kelsey Schlagenhauf pitched in 10 points, 10 boards, six steals and an assist. Danica Porter (8) and Caitlin Ryan (7) rounded out the scoring for the Lady Hornets.
HOLLEY (0-8) 24
WHEATLAND-CHILI (2-6) 47
Sophomore guard Thalaih Sainpaulin led Wheatland-Chili with 18 points, three rebounds, three blocks, three steals and an assist. Hannah Beldue (8), Reghan LaMere (8), Emily Parker (7), Jayla Haenle (3), Hannalee Hotaling (2) and Lauren Nelson (1) rounded out the scoring for the Lady Wildcats.
LIVONIA (5-3) 55
HORNELL (5-3) 66
ALEXANDER (6-1) 33
NOTRE DAME BATAVIA (7-2) 37
ARKPORT-CANASERAGA (4-2) 30
JASPER-TROUPSBURG (3-3) 44
PEMBROKE (5-3) 53
KENDALL (3-5) 43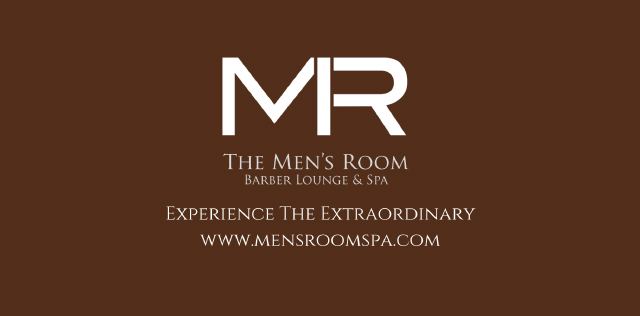 ELBA (9-0) 73
LYNDONVILLE (1-7) 51
To report scores, please email photos of that night's scorebook pages to scores.pickinsplinters@gmail.com.