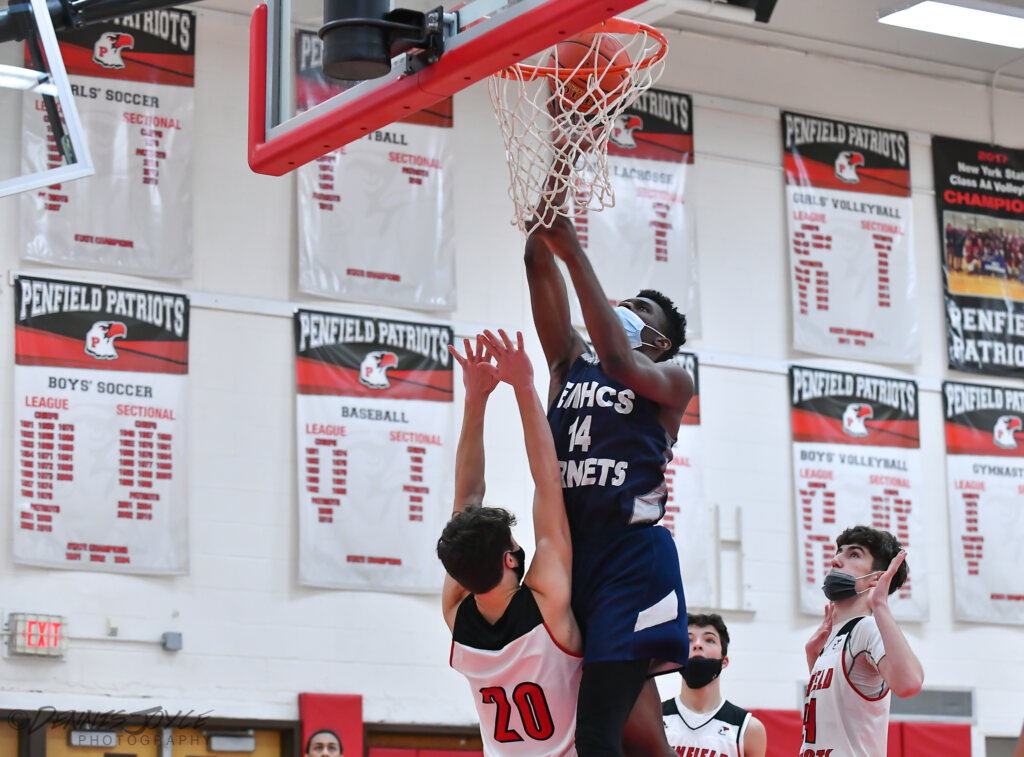 GIRLS
EAST (2-0) 74
SCHOOL OF THE ARTS (0-2) 17
Shariona Blocker and Diamond Pickett both had double-doubles for East. Blocker scored 15 points, grabbed 10 rebounds, had eight steals and dished out six assists. Pickett had 10 points and 15 boards. Makayla McCorker was East's leading scorer with 22 points to go with seven rebounds and five steals. Jaylen Giles netted eight points and Gabriella Brown-Sturdviant III and Imani Oliver both scored six. Ali'Yana Robinson (5) and Graftoneishe Bowers (2) also scored for the Eagles.
WEBSTER SCHROEDER (2-2) 63
RUSH-HENRIETTA (0-4) 47
Anya Watkins led Webster Schroeder with 22 points to help the Warriors snap a two-game skid. Mariah Watkins aided her sister with 19 points.
BATAVIA (2-3) 55
GREECE OLYMPIA (1-2) 35
Taylor Jung scored 18 points in defeat for Greece Olympia. Abby Dewar notched eight points for the Spartans to provide secondary scoring. Tehilyah Murray (4), Teneja Scott (3) and Shania Estrich (2) also scored for Greece Olympia.
CANANDAIGUA (3-1) 47
BROCKPORT (2-2) 41
Mya Herman and Abbey Herod both went into double figures to help Canandaigua get back in the win column after two wins to start the season. Herman was the Braves' leading scorer with 15 points and Herod came close with 14. Kyleigh Chapman and Macy Bacon both came within a bucket of double digits, netting nine and seven, respectively. Kate Stocker's two points rounded out Canadaigua's scoring. Ava Velletri scored 18 points for Brockport and Ella Fadale contributed 17. Gisela Allen's six points was the only other offense Brockport got.
BRIGHTON (1-2) 33
CHURCHVILLE-CHILI (2-1) 53
Churchville-Chili girls basketball held their Senior Night and it was seniors Jasmine Gibbs and Jordan Loewke playing big minutes that led the Saints to a 53-33 victory over Brighton.
A slow-moving first quarter saw a lot of fouls called and only four field goals made between the two teams. Jessalyn Taylor hit the only three-pointer of the first half for the Saints and Kiara Anglin scored five of the Bruins' eight points, with Churchville up 9-8. READ MORE
VIEW MORE DENNIS JOYCE PHOTOS HERE.
SPENCERPORT (0-3) 35
WEBSTER THOMAS (1-2) 40
Mady Kelly's 18-point performance guided Webster Thomas to its first win of the season. Kelly's scoring average jumped from 11 points per game to 13.3. Mary Marrapese's six points combined with five points from both Audrey Grieb and Teagan Baylor made up the Titans' secondary scoring. Bella Fanale and Anyanka Katz scored three points apiece to round out the scoring for Webster Thomas.
GREECE ATHENA (2-1) 49
GREECE ARCADIA (0-3) 37
Kiera Osier scored 22 points for Greece Athena to get it back in the win column. Osier moved her scoring average up to 14.3 points per game over the first three contests of her senior season. Lauren Branagan and Lynia Thomas both had 10 points to complement Osier. Kali Johnson (4), Maddie Pioli (2) and Mariah Freeman (1) also found the scorebook for the Trojans.
GREECE ODYSSEY (0-3) 30
HONEOYE FALLS-LIMA (4-1) 62
GATES-CHILI (2-3) 66
FAIRPORT (4-1) 78
Ella Meabon had a monster 31-point, 13-rebound double-double to lift Fairport to its third win in a row. This was Meabon's third double-double of the season. Bella Pucci was right behind Meabon statistically, scoring 27 points, grabbing seven boards and getting five steals. Meabon is averaging 18.67 points and Pucci averages 17. Abigail Smith also added 14 points and four steals. Megan Thurley (3), Rachel McCoy (2) and Riley DeRue (1) also scored for the Red Raiders, with DeRue also contributing 10 rebounds.
PITTSFORD MENDON (4-0) 60
PENFIELD (3-1) 52 OT
It took overtime, but Pittsford Mendon outlasted Penfield, 60-52. The Vikings were led by 21 points from Green, 17 from Coleman and 12 from Strauf. That trio ensured that Mendon (4-0) stayed undefeated while handing the Patriots (3-1) their first loss. The meeting of two of Section V's premier girls basketball programs didn't disappoint. READ MORE
LIMA CHRISTIAN (0-3) 31
C.G. FINNEY (1-1) 63
ROMULUS (1-3) 18
RED JACKET (2-1) 34
Olivia Hotchkiss scored over a third of Red Jacket's points as the Indians secured a bounce-back win. Hotchkiss finished with 13 points, with Natalie Lecceardone and Ashley Reed scoring seven and six points, respectively. Mary English, Madalenn Fee and Ella Pysnack all scored two points for Red Jacket.
WAYNE (2-3) 41
NEWARK (1-4) 32
Newark grabbed 49 rebounds as a team in defeat. Michaela Colacino and Victoria Ward both had 11 boards apiece, with Colacino scoring eight points and Ward providing two. Ciana Galvin and Isabel Robson led Newark in scoring with 10 points apiece. Galvin added eight rebounds and Robson had seven. Xiomara Coleman and Lena Ramos both scored two points to round out the Reds' scoring. Ramos also grabbed eight rebounds.
MIDLAKES (3-2) 41
PALMYRA-MACEDON (4-1) 50
Sophie Lyko and Tatum Smyth combined for 29 points in Palmyra-Macedon's fourth consecutive win. Lyko upped her season scoring average to 12.8 points after her 18-point performance today. Smyth contributed 11 points, Ryley Trail notched eight and Grace Seither scored seven. Molly Seither (3), Taryn Goodness (2) and Kendyl Evankovich (1) rounded out the Red Raiders' scoring.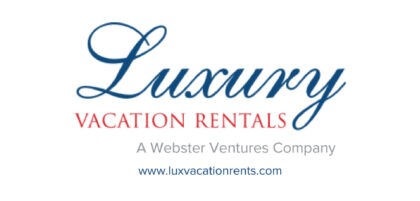 MYNDERSE (1-4) 18
WATERLOO (5-0) 65
Three players scored in double figures for Waterloo as the Indians remain unbeaten. Morgan Caraballo led the way with 15 points, while Giavanna White-Principio and Natalie DiSanto netted 12 apiece. Jazzmyn Lewis' eight points and Macy Carr's and Allie Smith's seven points provided some secondary scoring. McKenzie Barber scored four points to finish off Waterloo's scoring.
HONEOYE (2-3) 9
SOUTH SENECA (4-0) 49
Emma Fletcher and Logan Saulis both scored at least 10 points for South Seneca. Fletcher scored 17 and Saulis notched 10. Allissa Fletcher pitched in six points and both Lea Fletcher and Hailey Crane contributed four. Mia Rasmussen, Sam Grover, Chloe Shaulis and Allison Kenyon all scored two points for the Falcons. Catelyn Farrell scored three points for Honeoye, while Ava Higgins, April Washburn and Gabby Trippi had two apiece.
DUNDEE/BRADFORD (3-0) 59
NAPLES (0-4) 18
Makenzie Cratsley, Kendall Parker and Kailey Yeoman all scored in double figures to lead Dundee/Bradford to victory. Cratsley paced the Scotsmen 15 points, Parker followed that up with 14 and Yeoman provided 10 points. Parker also added four steals and Yeoman and Mikayla Schoffner grabbed four rebounds apiece. Jillian Underhill pitched in seven points and Nikki Peterson had five. Kirsta Sleve (2), Schoffner (2), Hallie Knapp (2) and Trisha Edmister (2) rounded out Dundee/Bradford's scoring.
HAC (2-3) 26
MARCUS WHITMAN (4-1) 58
Katie Deatherage and Maddie Ryan combined for 40 points for Marcus Whitman to lead the Wildcats to their third win in a row. Deatherage finished with 21 points and Ryan added 19. Lily Carroll netted six points and Aurora Woodworth pitched in five to aid their high-scoring teammates. Evelyn Lambert (4), Felicia Cotroneo (2) and Olivia Herod (1) also found the scorebook for Marcus Whitman.
GENEVA (0-5) 15
PENN YAN (4-1) 59
Four players for Penn Yan combined for 50 points in the Mustangs' third straight win. Kaley Griffin led the team in scoring with 15 points, closely followed by 13 from Joddie Decker and 12 from Hayley Anderson. Jammie Decker was the last end of the quartet, pitching in nine points. Hannah Parsons (4), Sierra Harrison (3), Sam Lane-Tomion (2) also scored for Penn Yan.
WAYLAND-COHOCTON (1-2) 39
LETCHWORTH (0-3) 35
Jonelle Flitcroft and Kate Broughton both scored in double digits for Letchworth in a losing effort. Flitcroft led the way with 12 points and Broughton netted 10. Delaney Bean (5), Allison Valentine (3), Phoebe Conklin (3) and Allison Diver (2) rounded out Letchworth's scoring.
KESHEQUA (0-3) 38
YORK (3-0) 60
York had 10 players score in its third straight win. Sydnee Emerson was the Knights' leading scorer with 14 points and Katelyn Curry followed suit with 12 points. Stephanie Santiago and Kaitlyn Holland both netted seven points and Addison Houseman scored six. Stephanie Schunk (5), Molly Grant (4), Cierra Smith (2), Gemini McClain (2) and Rowan Timothy (1) also scored for York. Libby Benner stuffed the stat sheet for Keshequa with 13 points, 10 rebounds and five steals. Kelsey Davis also added six points and four steals. Ava Thayer notched seven points and Jade Wolfer contributed five. Julia Wilkins (4) and Catrina Pierce (3) rounded out the Indians' scoring.
LEROY (0-3) 40
HORNELL (2-2) 71
Jaden Sciotti and Jane Spitulnik both came a rebound away from a double-double for Hornell. Sciotti was the Red Raiders' leading scorer with 26 points to go with her nine rebounds and four steals. Spitulnik finished with 13 points and nine boards. Tayghan Doorley and Maddie Moore grabbed 10 boards apiece for Hornell. Doorley also scored seven points and Moore had six. Juliet Marino (8), Lillian Hoyt (5), Ireland Harrison (2), Olyvia Lapierre (2) and Lily Gaffney (2) also lit up the scoreboard for the Red Raiders.
GENESEO (2-1) 56
CALEDONIA-MUMFORD (2-2) 40
DANSVILLE (3-0) 56
LIVONIA (2-2) 44
Arayana Young had her second straight double-double to lead Dansville to its third win in a row. Young scored 22 points, grabbed 17 boards, had four steals, dished out five assists and blocked two shots. Hannah LaPlant also added 10 points, six boards and four steals. Madison Lee also came close to double figures, scoring nine points. Madelyn Failla (6), Brielle Caruso (5), Sidney Stone (4) also scored for the Mustangs.
BATH-HAVERLING (2-1) 46
PERRY (1-2) 41
AVON (3-0) 45
WARSAW (1-2) 34
Emma Tangeman and Mackenzie Ryan combined for 23 of Warsaw's 34 points in defeat. Tangeman scored 14 points and also added seven rebounds, while Ryan had nine points. Emily Howard netted five points to go with six rebounds. Madison Young (4) and Mattelyn Heim (2) also scored for the Tigers.
BELFAST (3-1) 43
BOLIVAR-RICHBURG (3-1) 42 OT
FILLMORE (3-1) 46
CUBA-RUSHFORD (0-4) 36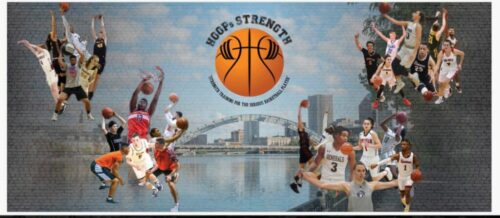 BOYS
WORLD OF INQUIRY (2-1) 47
SCHOOL OF THE ARTS (1-2) 61
On Wednesday, Nash didn't want his Silverhawks to leave the game's outcome to chance.
And the SOTA coach knew where to turn when his squad needed it.
Ethain Clarke-Desouza scored 11 of his 16 points in the fourth quarter, and SOTA ran away from World of Inquiry for its first victory of the year, 60-47. READ MORE
MCQUAID (2-1) 63
EAST (1-1) 74
Four players scored in double figures, and East High held off a second-half rally to down McQuaid Jesuit in Rochester City Athletic Conference (RCAC) action on Wednesday, 74-63.
Darren Blocker and Justus-Ross-Simmons combined for 45 points in the win.
Blocker's 3-pointer from the right corner to open the fourth quarter stopped a 6-0 McQuaid run and represented East's first bucket in nine possessions. READ MORE
EDISON TECH (1-1) 60
BISHOP KEARNEY (1-3) 56
Edison Tech went 7-for-7 on free throws in the fourth quarter and outscored Bishop Kearney 15-10 in the frame to secure its first victory of the season. Mike Morgan scored five points in the quarter for the Inventors, while Shaheem Ellis Jr. and Ta'Jier Orum had four apiece. Ellis led Edison Tech in scoring with 18 points to go with seven rebounds and six assists. Chaheim Fowlks added 12 points and eight boards. Orum and Davijon Lipscomb both notched six points, Marcqell Freeman had five and Andy Larancuent scored two points for the Inventors. Xavier Gissandanner paced Bishop Kearney with 21 points on 8-for-10 from the free throw line. Colin Gentile contributed 14 points and Zee Johnson II, Wilfredo Sanchez and Shawn Anderson Jr. all contributed five points. Jayden Grayson (4) also scored for the Kings.
EARLY COLLEGE (0-1) 53
MONROE (3-0) 80
Davion Jones scored 10 of Monroe's 27 fourth-quarter points as the Red Jackets won the final frame 27-8. Jones finished the game with 15 points. Ezekiel Williams and JaH'meir Speed led Monroe in scoring with 17 and 16 points, respectively. Amariyon Johnson contributed 13 points and Ty'Jayh Cole pitched in eight. Devante Conyers (6), Bruce Stewart (2), Larry Titus (2) and Tyrece Stewart (1) also scored for the Red Jackets. Jahan Richetts scored 21 points to lead Early College's offense. Jamezs Brown and Jamari Williams also went into double figures for the Cobras with 13 and 11 points, respectively. Yazier Brown (3), Tyrone Sanders (3) and Myqyng Arline (2) rounded out Early College's scoring.
EUGENIO MARIA (0-2) 44
PENFIELD (4-0) 64
RJ Wilkins scored 12 points in the first quarter to help Penfield take a 23-8 lead after eight minutes. The Patriots ended up taking a 37-21 lead into the halftime break. Wilkins paced Penfield with 21 points, while Ty Salmon backed him up with 11 points. Aiden Cook notched seven points, Will Hand had six and Derek Torres pitched in five. Brady Schroeder (4), Matt Karpen (4), Jase Whitehead (3), Andrew Faillace (2), Michael Liao (2) and Caden Harrington (1) also scored for Penfield. Antoine McFadden led Eugenio Maria with 20 points. Jeremiah Bermudez aided McFadden with 11 points and Darnell Smith added seven.
WEBSTER SCHROEDER (3-2) 59
RUSH-HENRIETTA (1-3) 47
Webster Schroeder won the second half 38-22 en route to its third consecutive win. Luke Insley and Ky'Mere Meeks combined for 24 of the Warriors' second-half points. Insley finished with 21 points and five assists and Meeks had a 20-point, 13-rebound double-double with four blocks. Meeks now has two straight double-doubles. James Knox (8), Ben Carey (6), Nick Hauman (2) and Evan DeMocker (2) rounded out Webster Schroeder's scoring. Mason Giorgione and Chris Sleeper both went into double figures for Rush-Henrietta, netting 15 and 11 points, respectively. Tobey Wright (8), Nasir Hunter (6), Gabe Wright (4) and Chad Thomas (3) also scored for the Royal Comets.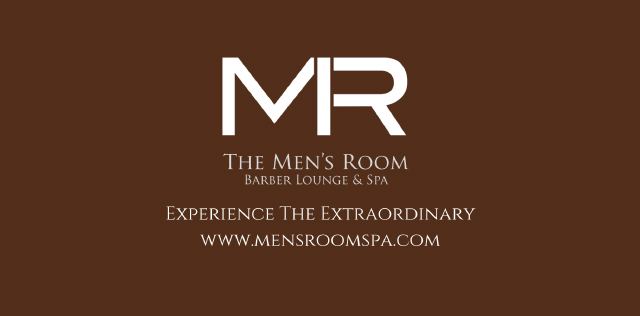 CHESTERTON (0-4) 54
ROCHESTER ACADEMY (2-2) 92
AJ Tomlin led Rochester Academy to its second straight win with a 26-points, 13-rebound, five-assist performance. Tomlin buried five triples en route to his game-high point total. Trevon Major and Christian Coleman came close to double-doubles. Major notched 12 points and nine rebounds and Coleman had 10 and eight. DJ Garcia also pitched in 14 points and five boards.
UNIVERSITY PREP (1-1) 38
AQUINAS (3-1) 55
Myles Blackwood scored 15 of Aquinas' 17 third-quarter points to guide the Li'l Irish to their second win in a row. Blackwood finished the game with a game-high 19 points. Jack Bleier's 12 points and Damarius Owens' 11 provided Aquinas with secondary scoring. Robert McCullough and Will Scanlon notched five points apiece, Wesley Henderson had two and Mykel White scored one point for Aquinas. Mylan Maxwell paced University Prep with 10 points. Devin Green Jr. backed that up with seven points, while James Matthews II, Andrew Jefferson-Edwards and Brandon Moore Jr. all had four points. Sincere Burroughs (3), Cam Dyer (3) and Clyde Davis (2) rounded out University Prep's scoring.
NEWARK (0-5) 47
WAYNE (4-0) 61
WATERLOO (1-4) 39
MYNDERSE (3-2) 50
Mynderse won each of the first three quarters to take a 39-23 lead into the final frame. Jared King led Mynderse in scoring with 18 points and Troy Kabat supplemented him with 13. Both King and Kabat made three twos and two triples. Mike Bogart also added eight points, all of which were scored in the third quarter. Nick Jones (5), Dylan Larizza (2), Jake Smith (2) and Jayden Key (2) also found the scorebook for the Blue Devils. Kyle Slywka paced Waterloo with 16 points. Devin Felber netted eight points and Brian Oddi pitched in seven points. Jordan Kraft (5) and Nolan Slywka (3) finished the Indians' scoring. 
SOUTH SENECA (2-1) 45
HONEOYE (3-1) 47
Alex Jarosinski made a pair of free throws for Honeoye to give the Bulldogs a win. Jarosinski finished the game with seven points and seven assists. Jack Reynolds led Honeoye with a 13-point, 11-rebound double-double. Jake Jarosinski and Charlie Farrell both scored nine points, with Farrell adding in 12 boards. Logan Thomas also had 13 rebounds and five assists. Malcolm Woloson and Cam Allison also scored two points apiece for the Bulldogs. Kenyan Russ, Gage Halsey and Ira Aman all went into double figures for South Seneca. Russ led the way with 13 points, including two threes, and Halsey and Aman both had 10. Nick Houck (8), Elijah Rosbaugh-Cornish (2) and Lukas Day (2) also scored for the Falcons.
RED JACKET (1-2) 50
ROMULUS (1-3) 34
Mason Pollott's 14 points helped Red Jacket get in the win column for the first time. Andrew DaMore added 10 points in the Indians' winning effort. Mikey Kaufman and Connor Franklin both netted 13 points for Romulus in defeat. 

PENN YAN (1-4) 59
GENEVA (3-1) 88
PALMYRA-MACEDON (4-1) 56
MARCUS WHITMAN (3-2) 50 2OT
Paul and Ian Goodness combined for 38 points as Palmyra-Macedon captured its third win in a row. Paul Goodness made 7-of-8 free throws and two triples en route to 21 points, while Ian went 4-for-5 from the charity stripe and finished with 17. Quinn Nolan also scored 13 to give the Red Raiders secondary scoring. Damian Knaack (3) and Alex Wootton (2) were the only other players to score for Palmyra-Macedon. Noah Hildreth, Ryan Herod and Jordan Lahue scored 39 points for Marcus Whitman. Hildreth netted 14 points, Herod had 13 and Lahue scored 12. Connor Tomion (6) and Aidan Royston (5) also scored for the Wildcats.
NAPLES (1-3) 50
DUNDEE (1-1) 68
Dundee led the game from start to finish and took a double-digit lead in the first quarter. Ryan Lester scored 23 points and grabbed five rebounds for Naples. Cade Rathburn also added a career-best 11 points and Ben Green had a 10-point, 10-rebound double-double for the Big Green. 
OAKFIELD-ALABAMA (2-1) 63
ELBA (2-1) 42
HOLLEY (1-4) 36
PEMBROKE (4-1) 66
BATAVIA NOTRE DAME (2-0) 89
KENDALL (0-5) 56
SCIO (1-1) 59
ANDOVER (2-1) 45
CANISTEO-GREENWOOD (2-1) 66
HAMMONDSPORT (0-3) 34
JASPER-TROUPSBURG (3-1) 49
ARKPORT/CANASERAGA (0-4) 23
AVOCA/PRATTSBURGH (3-0) 78
ALFRED-ALMOND (1-3) 32
Six players scored at least eight points for Avoca/Prattsburgh as it scored 39 points in each half. Sawyer Devoe led the way with 12 points, while Kris Johnson and Tucker Gerych both added 10. Henry Devoe pitched in nine points and Macoy Putnam and James Crowder had eight apiece. Ethan Covery and Pacey Hopkins both scored seven points, Caleb Clements had five and Ashton McMahon scored two to round out Avoca/Prattsburgh's scoring. Blake McMichael's 10 points led Alfred-Almond's offense. Jonas Kays contributed nine points and Kevin Dunning netted eight. The McMichael-Kays-Dunning trio made seven threes in the game. Zack Ledbetter and Ty Kenney both scored two points for the Eagles. 
To report scores please send photos of scorebook pages (both home and visitor) to scores.pickinsplinters@gmail.com.