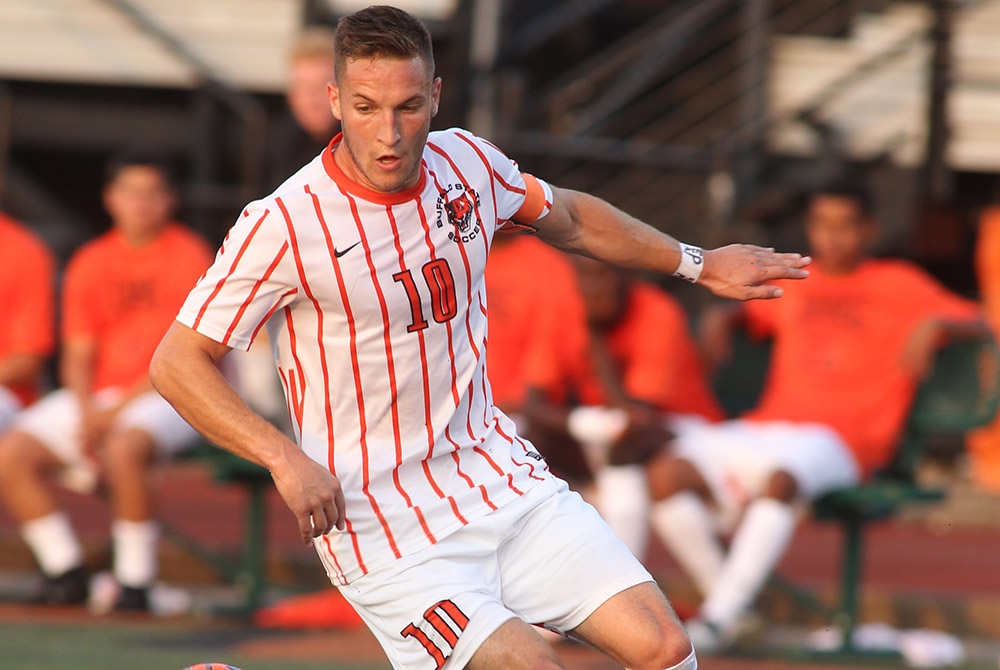 By PAUL GOTHAM
Luke Pavone carries the mental image with him wherever he goes.
He needed some fresh air, a break from the condolences, from the hugs, from the tears, from the prayers being offered up for his family.
He exited the funeral home through a side door and made his way to the parking lot. There he caught a glimpse of the impact that his late father had on the lives of others.
"When I walked outside and I looked to my left, I'll never forget the line up the street was three or four blocks long going into Spencerport village," he said recently by phone. "That image of looking up the street and seeing hundreds and hundreds of people that were there to share their thoughts and their prayers for my dad.
"That was the moment in my life where I realized it's bigger than this. I have to continue on the legacy that he left behind. It was the first time in my life I realized how many people my dad had reached and affected their lives in a positive way."
Nearly eight years have passed since that April night in 2013. Then a senior at Churchville-Chili High School and a standout on the soccer pitch, Luke Pavone continued his career at two different colleges and has gone on to play at the professional level. Along the way, he has endured injuries and setbacks.  He has also had to come to terms with the death of his father, Marty Pavone.
"People got to understand it's not just my dad that committed suicide. I've had people that I grew up with, childhood friends, that have committed suicide. Family members of kids that I went to high school with that committed suicide. It's such a problem that when I can speak about it, I like to do that."
Dad. Suicide. Two words that anyone would struggle to say, and Luke Pavone was no different.
"For a while, I was lying. I was telling people he died from a heart attack because I just couldn't face the fact. I was so close to my dad. He meant so much to me. He was my coach, my mentor and my guidance.
"For a while, I couldn't even put those two words in the same sentence. As I went on with life, time heals all wounds. I kinda grew from it and realized I'm going to have to face this at some point."
A moment where he realized a change was needed occurred while attending a Rochester Rhinos game with close friend Mark Howlett. There sitting in the stands, Pavone overheard a conversation taking place in front of him. It was two of his dad's former students. They were talking about the late gym teacher and the cause of death was being discussed.
"They had mentioned that they had heard rumors. That really broke my heart because we as a family hadn't come out and said that it was suicide. That was a really tough moment for me."


——————
A few short months after his dad's passing, Luke Pavone was on campus at the University of Massachusetts. He was fulfilling part of a shared goal with his father in playing Division I soccer.
Marty Pavone, a star at Spencerport High School in the 1970s, went on to play at Monroe Community College before continuing his career at the University of Buffalo. At UB, the elder Pavone established records with 15 shutouts over two seasons and a 0.82 goals against average – records that stood for more than two decades.
Luke Pavone made a smooth transition into the college game appearing in 12 matches his freshman year making 11 starts. His season was cut short because of a torn meniscus.
The following summer tragedy struck again. Sam Koch, the 23-year head coach of UMass, passed away after a two-year battle with cancer.
"You can't take away the loss of dad and the loss of that coach who meant a lot to him," Luke's high school coach John Mahoney said. "All of the great ones will talk about some motivating factor. I know that drives Luke."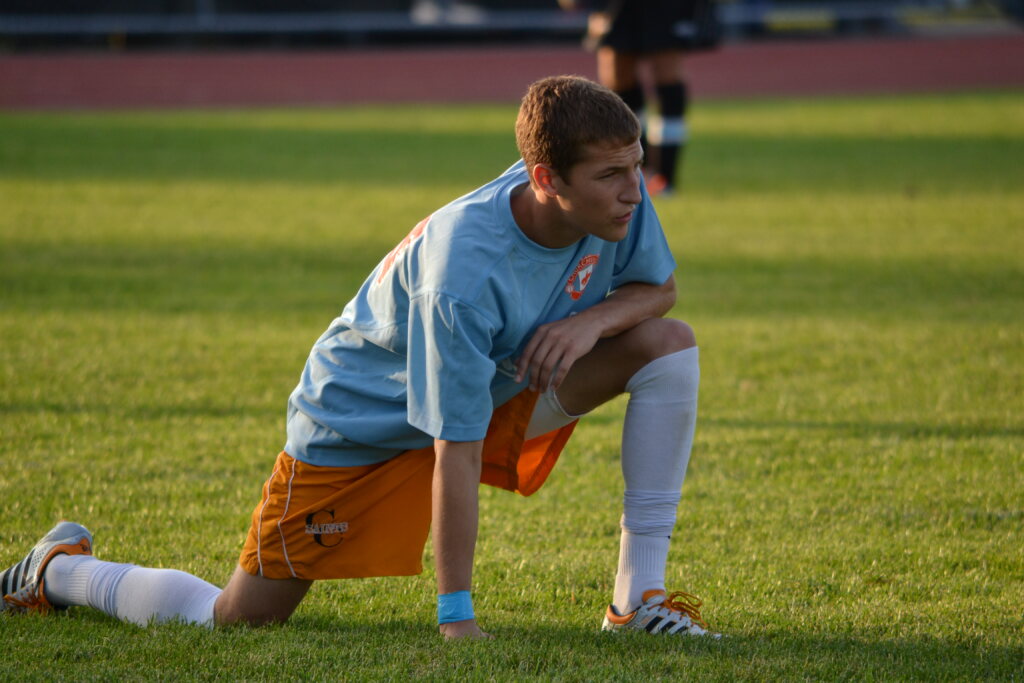 Undaunted, Pavone returned to campus for his sophomore year. He played in 15 matches and made 13 starts, scored his first career collegiate goal and collected three assists. A concussion ended his season early.
On the surface, his career appeared to be on an upward climb, but inside Luke Pavone was struggling with his emotions.
"I had a hard time at UMass. I loved UMass. I wish I could have stayed there for four years. It was too much mentally. After that (Sam Koch's death) it felt like everything was crashing down on me. I couldn't pull through mentally which I'm usually really good at."
Wanting a fresh start, Pavone eventually looked to Howlett, then the head coach at Buffalo State. Howlett came to know Marty Pavone while attending and playing soccer at Roberts Wesleyan College where Pavone helped coach the program's keepers. Howlett, a native of Portsmouth, England, wanted to stay in Rochester over the summers to be near his girlfriend and eventual wife Regan Sherwood. Pavone had welcomed players from Roberts to stay at their home in the past and Howlett quickly became part of the family.
Luke Pavone and Mark Howlett formed a bond that continued after Howlett's college playing career ended. It was Howlett who sat next to Luke Pavone during Marty's funeral.
"Me and him share a lot of memories and we're still super-close to this day," Pavone said of the relationship. "That's why I chose to go to Buff State."
Pavone recorded 11 goals and three assists during the 2015 season and helped Buffalo State to a 10-3-2 record. His 2016 season ended in the first game when he shattered a toe. He returned for 2017 and racked up eight goals and three assists. He was named Second Team All-American as well as First Team All-East Region and collected his second All-SUNYAC First Team honor.
Last month, the forward/midfielder was named to the SUNYAC All-Decade Team.
"We created something special within that short period of time," Pavone said of the honor. "My time at Buff State was very special to me. I think it was important to me because I figured out who I really was at the time. That's the time of my life that I pushed forward the most.
"It made me look back on my time at Buff State and realized the things I had done with Mark to change the program, turn things around."
—————-
Pavone currently lives in Richmond, Virginia where is training for the upcoming USL League One season. He signed with the Richmond Kickers for the 2019 season and made four appearances with the club that year. A year ago, he appeared in 14 games making 11 starts for the Kickers.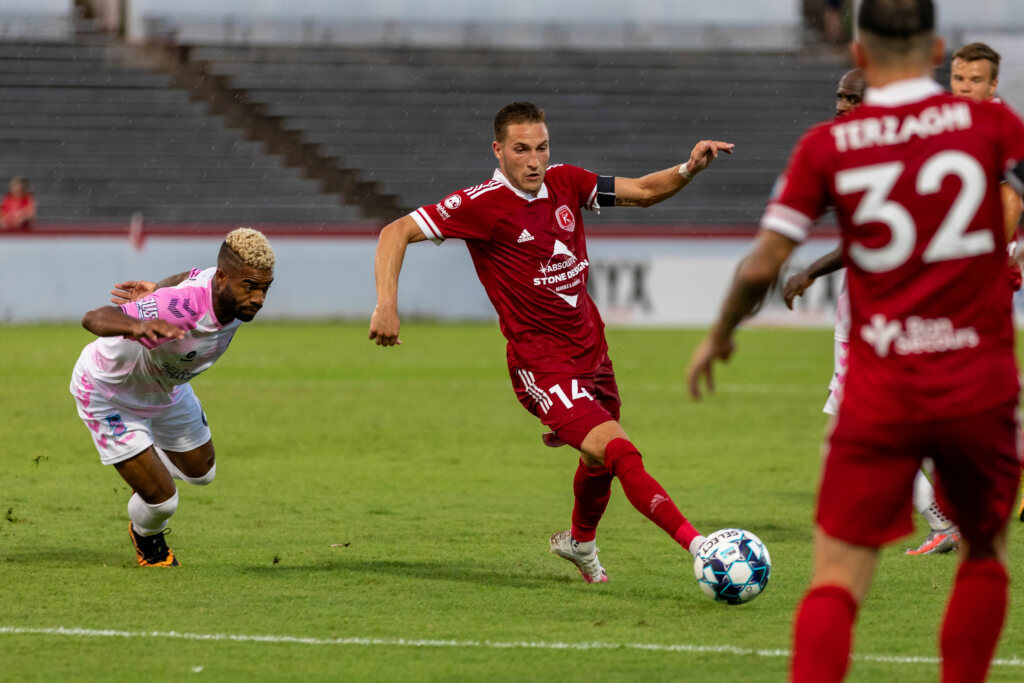 Once of slight build, he has since transformed his body and game to compete at the professional level.
"He was always so tiny, but his first step was unreal and he kept the ball on his foot the whole time," said Mahoney. "He's always been a guy that just skates around the park. His quickness, his lightness, he just glides around the field. Now he's a beast.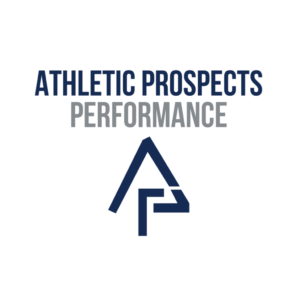 "You don't become who you are without the level of intensity and desire to beat your opponent that he has."
Getting to this point of his professional career, though, wasn't without more hurdles. He suffered a dislocated ankle in the spring of 2018 while still on campus at Buffalo State. After rehabbing the injury that he called "the worst of his career," he signed a two-year deal with Hapeol Petah Tkva FC of the Israeli Football League Second Division.
He was in Israel when the team's owner was arrested. The club was then relegated to the third division making it no longer a financial possibility for Pavone to play with the organization. He had a chance with a second Israeli club but an untimely injury combined with the pending August transfer window forced him to return home.
"It's always haunted me in a way looking back on it," Pavone said of the experience overseas. "I definitely want to make that phase of my life right because of what happened. Not to say it wasn't fair, but it was really tough for me. I had basically left everything behind, packed my bags for two years and then it was a grind. I'm just happy to say I made it through that. I definitely want to make that right."
The idea of playing in Israel came after he took a Birthright Trip, an opportunity available to all those of Jewish background.
"I recommend it to every single Jewish person in America," said Pavone whose mother Emily (Berkowitz) Lengen comes from Jewish descent. "It changed my life. I quickly realized that was the place that I really enjoyed and would like to stay."
Overseas teams, though, are limited to the number of international players they can roster. Pavone has since received his dual citizenship.
———————–
Soon after his dad's passing, Pavone began to mark the event with a reminder. He wears a cloth-tape wrist band for every game he plays. On the top, he has the initials "EL" for his mother who since remarried (Emily Lengen) and "AP" for his brother Alex. On the underside, he writes MP for his dad along with the date of his passing – April 12.
"The left wrist thing is kind of a soccer shout out to the lost ones," he said mentioning Thierry Henry for the idea. "People who have had significant losses in their lives often write messages or prayers on their wrists."
The bond between his living family members and himself has become a source of inner strength.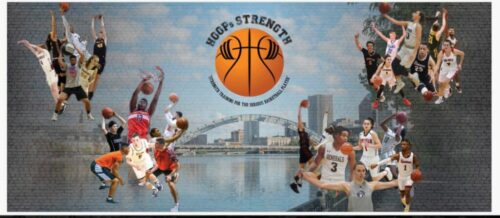 "If I'm ever struggling in a game, I can just look down and see that. I play for them and them only. It's my way of always remembering the reason for what I do.
"My dad made a decision to not be with us anymore. I love my dad dearly but there's still some very hard days for me. I keep it bright with my mom and my brother."
A few weeks after the funeral, Mahoney invited Pavone to play a pick-up game at Roberts Wesleyan College. There on the same pitch where his dad coached and close family friend played, Luke Pavone took the field again for the first time. He used a permanent marker to scrawl the letters and numbers on his wrist.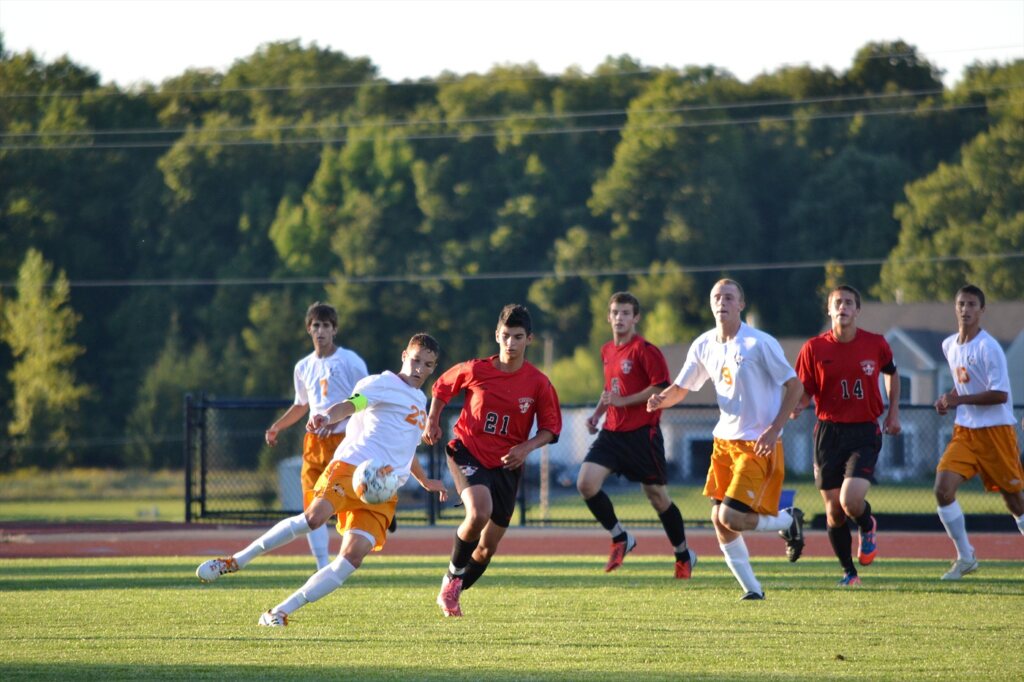 He struggled that day. Time away from the game dulled his touch and distorted his rhythm. He remembers being frustrated because he was competing against younger players, players that he should have dominated. Finally, he got loose for a goal. Teammates and opponents alike celebrated with him.
"It was at that moment that I realized this is why I'm playing now. This is why I do it."
He keeps his dad's All-American watch along with his own together in a case. Mementoes of a shared goal achieved. He also shoulders an uncomfortable truth and hopes to help others.
"Some days are still a struggle, but for the most part I got my head in a really good place. When it happened, I had a feeling that my dad had committed suicide. I just kinda knew in the back of my head to have something this sudden happen. He was perfectly healthy. He had a heart attack five or six years prior, but he had recovered.
"For a few years, I didn't talk much about it. It's almost therapeutic to me now to talk about it because of the message that I try to get across to other kids. The main goal for me is to create more awareness around the stigma."