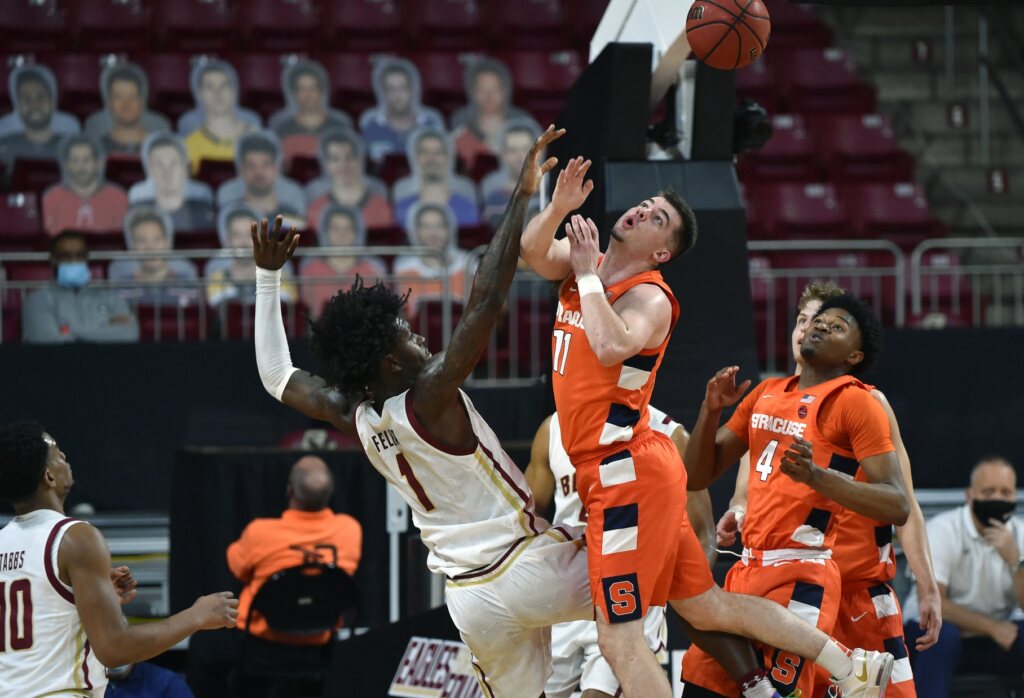 By PAUL CIFONELLI
All five Syracuse starters scored in double figures as the Orange dismantled Boston College in both teams' ACC opener, 101-63. Syracuse shot 58.7 percent from the field to bounce back from its first loss of the season, while Boston College's losing streak reached four in a row.
Alan Griffin led the way for Syracuse with a 22-point, 10-rebound double-double. He went 8-for-13 from the field and 6-for-9 from behind the arc. Quincy Guerrier scored all 14 of his points in the first half. Both Joe Girard III and Buddy Boeheim, who made his return to the lineup after missing three games due to contact tracing, had 17 apiece. The Girard-Boeheim backcourt combined for eight made threes, with five coming in the first half. Marek Dolezaj added 10 points, seven assists and six boards.
Marek dropping dimes out here…

🍕➡️🍭
🍕➡️🤠

Watch on ESPNU: https://t.co/z6oiISDFIU pic.twitter.com/IuIiHrzBlm

— Syracuse Basketball (@Cuse_MBB) December 12, 2020
Getting Boeheim back in the lineup was a key to the consistent play on both ends of the floor.
"I think the defense was better from the beginning," Syracuse coach Jim Boeheim said. "We did a good job finding shooters. Part of it was that Buddy stabilized the defense as well as the offense. Marek did a great job passing the ball and Joe got to open spaces and when he gets open looks he can make them."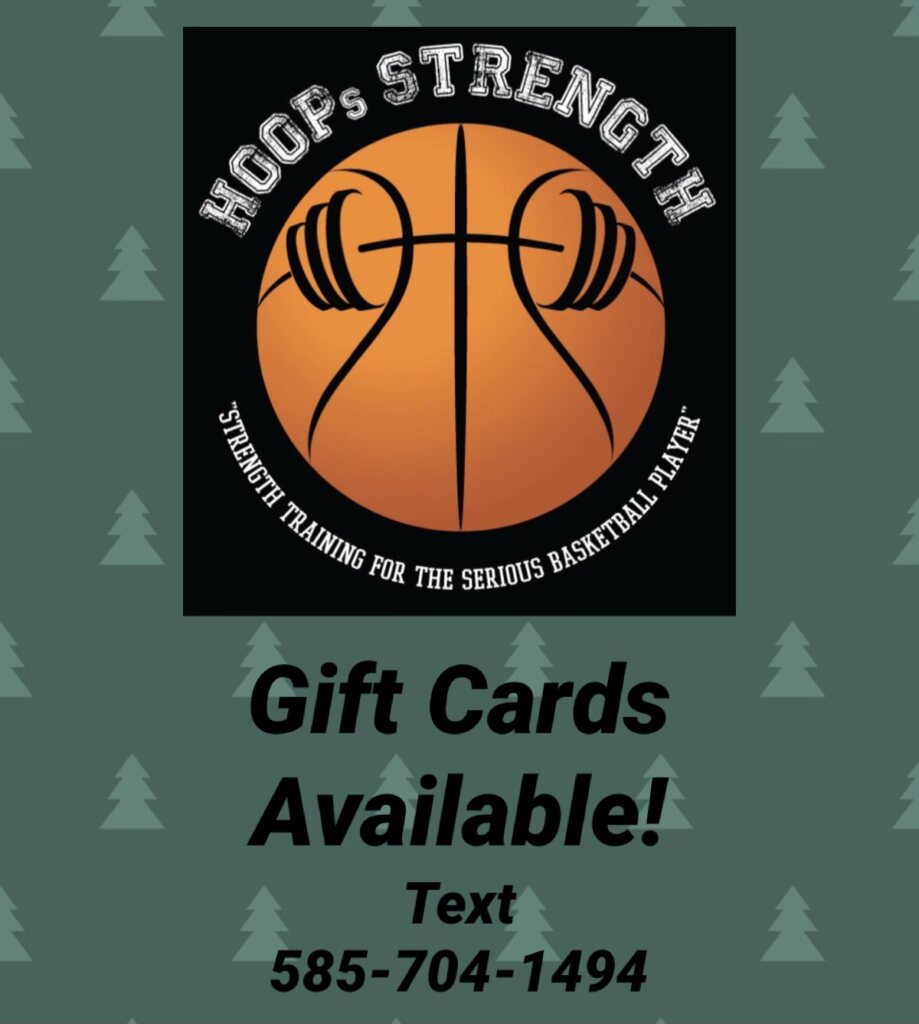 With a 48-30 lead heading into halftime, Syracuse outscored the Eagles 35-9 over the first 13 minutes of the second half. Boeheim scored 11 points over that stretch, while both Girard and Griffin had eight.
One of the big keys to the run was Syracuse's defensive pressure. According to Girard, the change in the defense from the loss to Rutgers was simple.
"A lot of [the difference] is just about effort," Girard said. "When you don't play man-to-man, in the zone you've got to know all the parts. You've got to be moving at all times, giving effort. The thing with Rutgers is they didn't shoot as many threes as BC did. We knew the guards here were attackers as well as shooters. But we just did a better job of showing effort."
The Orange's largest lead was 48, when they were up 98-50 with 2:07 left. Boston College went on a 13-3 run to close out the game.
DEEP and DIME@JG3_____

Watch on ESPNU: https://t.co/z6oiISDFIU pic.twitter.com/Z73ieN3T3n

— Syracuse Basketball (@Cuse_MBB) December 12, 2020
The Orange took advantage of a leaky Boston College defense to go on multiple runs in the first half, also. Syracuse had stretches it won 15-4 and 15-5.
Syracuse out-rebounded Boston College 40-29, had eight more assists than the Eagles and made eight more threes.
In the game, Buddy Boeheim passed Jim Boeheim in total points scored in a career. Buddy had 746 points, while Jim had 745.
There is a new Boeheim scoring leader at Syracuse!@Buddy_Boeheim35 passes @therealboeheim's 745 career points. pic.twitter.com/quQw3zsl2U

— Syracuse Basketball (@Cuse_MBB) December 12, 2020
Kadary Richmond and Woody Newton scored nine points apiece off the bench. Richmond did it on a perfect 4-for-4 shooting and both freshmen made one three. Richmond added two boards, three assists and four steals, while Newton had four rebounds. Jesse Edwards also scored three points.
Richmond, who started in Buddy Boeheim's absence, has impressed his teammates, especially Buddy, so far this season.
"Kadary is a really good player and he keeps proving that every day," Buddy Boeheim said. "No matter what his role is he's gonna come in and contribute. He's a great defender. He's got really good instincts. He makes deflections, makes steals and is a playmaker. I'm not surprised that he's playing like this. I think he can take it to another level and he's only gonna get better."
Boston College was led by 20 points off the bench from James Karnik. Karnik also led the Eagles with eight rebounds. Rich Kelly's 12 points and Wynston Tabbs' 11 represent the only other players from Boston College to reach double figures in the scoring column. Demarr Langford Jr. (6), Makai Ashton-Langford (5), Jay Heath (5), CJ Felder (2) and Andrew Kenny (2) also scored for the Eagles.
Syracuse's next game is on Dec. 19 at home against Buffalo. The start time for that game is yet to be announced. Boston College will not play again until Dec. 22, when it takes on California.