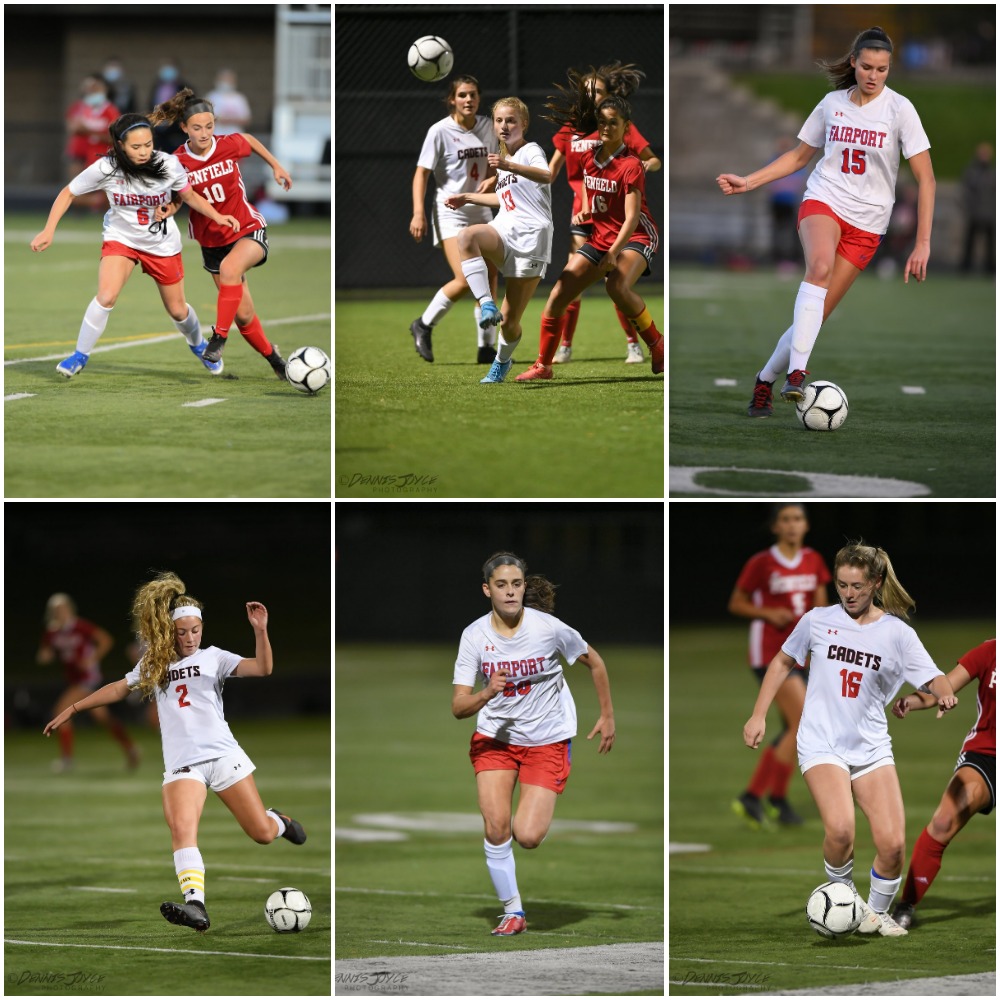 By CHUCKIE MAGGIO
The first thing Fairport girls soccer coach Tom Natalie did after he settled into his seat on the bus home from Penfield after Tuesday's sectional semifinal victory was open his iPhone and text Hilton coach Rick Trabold.
"See ya Thursday," he messaged.
"Yup," Trabold responded.
It's not entirely common for a head coach to text the head coach of his upcoming championship game opponent, but it's not common for the opposing coaches to have been each other's best man, either.
Natalie and Trabold have been friends since the early 1980s, when Natalie played for Cardinal Mooney High School and Trabold was an Aquinas Institute standout. The duo hung out with the same circle of friends in their Greece neighborhood and remained close in college, when Natalie played at the University of Rochester and Trabold attended RIT.
After years of friendly competition, Natalie and Trabold landed on the same men's league team and coached the Mother of Sorrows junior high girls team together in 1988, winning a league title.
The men clicked on the same staff, appreciating the commitment the other offered when strategizing before games and planning practice sessions. When they weren't leading the same high school squad, they coached Olympic Development Program (ODP) together and served on the Greece Soccer Club's board of directors.
VIEW MORE DENNIS JOYCE PHOTOS HERE. 
Trabold is the godfather of Natalie's oldest son, Douglas.
"He's the one who got me into coaching," Natalie remarked. "Always connected through soccer and family…
"He's one of these coaches who's in it for all the right reasons. The teaching element, the mentoring. The girls game, it's special because girls teams are a little different. They have their own tight community and when they allow you, as a coach, to be part of that community, it's very personal from the girls' perspective. They trust him. They trust him to lead and challenge them."

"He's a really good guy," Trabold said of Natalie. "He clearly cares about the kids; there's lots of instances where he's had more concern for the player than the result. He's integrity first. He does things the right way, trains the right way. He teaches within the team concept. And those are all qualities that anyone would appreciate. Tom's always been a nice guy. We've always helped each other if we needed help."
Both men assessed that the other coaches the best team they've faced all season. They split the regular season series a game a piece, Hilton winning 1-0 at Fairport on Oct. 22 before Fairport claimed a 3-2 victory at Hilton.
This is the first time Natalie and Trabold have coached on opposite sides in a game of this magnitude. Natalie acknowledged that one of Trabold's strengths is his flexibility, refusing to be bound by any one formation or playing style. Trabold noted that Fairport adjusted to a more direct approach in the second game after struggling with Hilton's possession game the first time.
"I expect, unfortunately, probably something I'm not planning for, which will probably try us," Trabold said with a laugh. "He's a good coach, so it'll be interesting to see what happens."
Trabold expects Natalie to have a trick or two up his sleeve. As if he weren't already familiar enough with the coach, Natalie coached a pair of Hilton players on his travel team.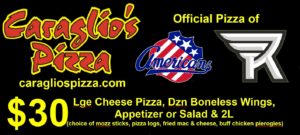 There will be a dearth of secrets on Hilton's home turf when the game kicks off.
"Their central midfield, I coached Emma Spelman before and I coached Brooke Wilson before on my Empire team," Natalie noted. "They played with Katie Diem and Lilian Hicks, so you can imagine I had a really nice team. And (Sydney) Hayward is one of my favorite players over the last three years; that kid is so hard-working. So their central midfield makes them go…
"I think they will be relaxed, they'll be playing their team game and they're gonna be really hard to beat."
THE MATCHUP
No. 1 seed HILTON LADY CADETS (8-1-2/Monroe County Division I) vs. No. 3 seed FAIRPORT LADY RED RAIDERS (7-4-1/Monroe County Division I)
How they got here: Hilton was awarded a bye for the quarterfinals and defeated No. 5 seed Rush-Henrietta in the semifinals, 3-2. Fairport beat sixth-seeded Victor, 3-1, in the quarterfinals and No. 2 seed Penfield, 1-nil, in the semifinals.
Total goals scored: Hilton (17), Fairport (17)
Total goals allowed: Hilton (7), Fairport (13)
Last time they met: Abigail Schaeber scored the game-winner halfway through the second half as Fairport defeated Hilton, 3-2, on the last day of the regular season on November 7th.
Trends: Hilton bounced back from its lone loss of the season with the semifinal win. Fairport has won four straight.
Names to know: Hilton – Victoria Cangialosi (Sr. goalkeeper 48 saves/2 goal allowed), Sydney Hayward (Sr. midfielder 2 goals/4 assists), Caitlin Nelson (Jr. forward 6 goals/3 assists), Brynn Sidebotham (Jr. midfielder 2 goals/1 assist), Emma Spelman (Sr. midfielder 3 goals)
Fairport – Katie Diem (Jr. midfielder 4 goals/2 assists), Lilian Hicks (Sr. defender 3 goals/2 assists), Brigid Mulholland (So. goalkeeper 63 saves/10 goals allowed), Isabella Pucci (So. midfielder 6 goals/2 assists)
History 101: Hilton is seeking its seventh sectional title in program history and first since 1990. Fairport is making its fourth sectional final appearance in 10 years under head coach Tom Natalie. The Red Raiders are seeking their fourth sectional title in program history, including second in the last four years. The Red Raiders won the championship in 1983, 1987, 2007 and most recently in 2017.
A 6 p.m. kickoff is scheduled at Hilton High School.