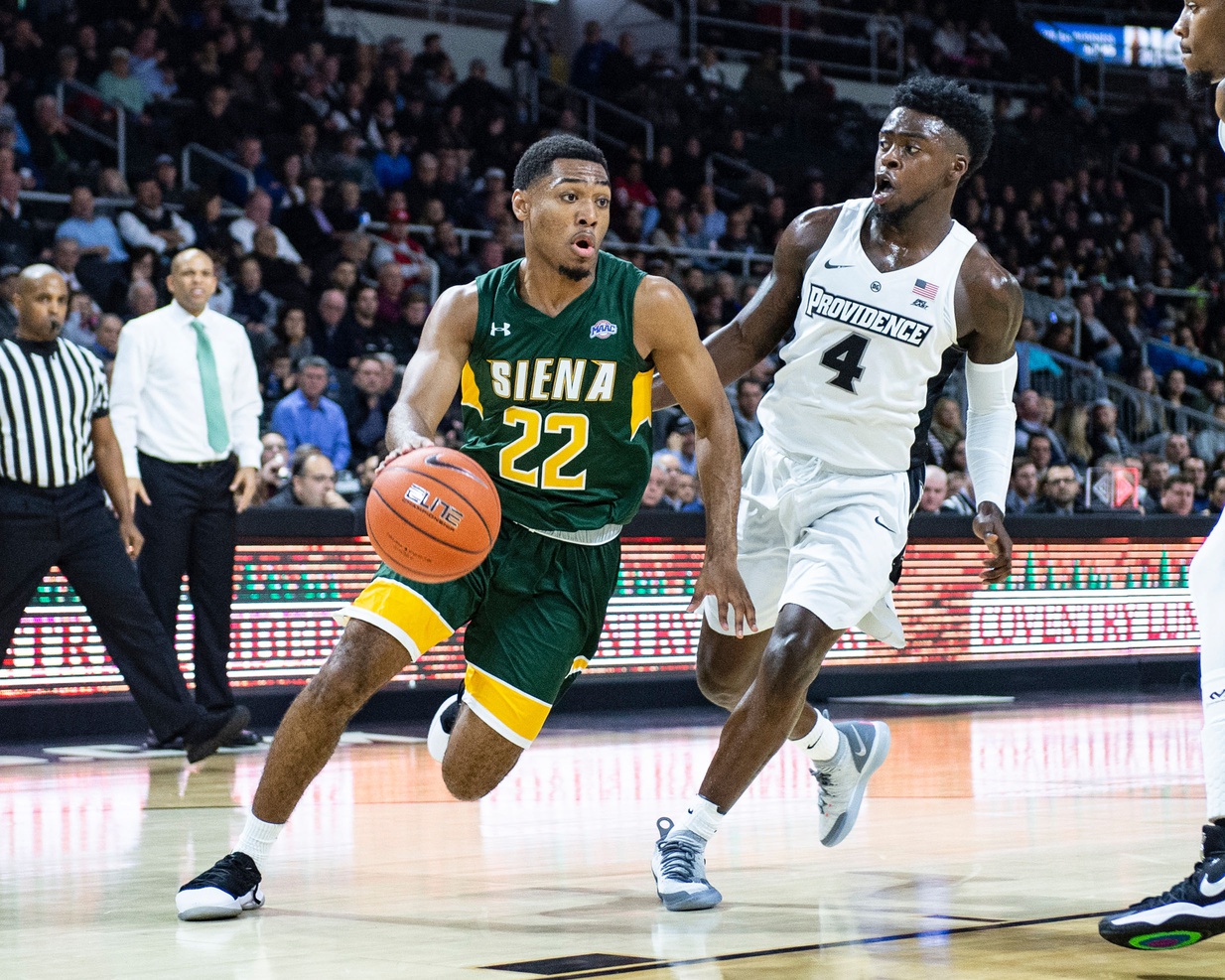 By PAUL GOTHAM
Reigning Metro Atlantic Athletic Conference (MAAC) Player of the Year, Jalen Pickett (Aquinas) was named the unanimous choice for Pre-Season Player of the Year the conference announced on Thursday.
Pickett scored 15.1 points and handed out 6.0 assists a season ago in leading Siena College to the conference title. The now junior point guard finished seventh nationally with an assist-to-turnover rate of 3.30. He posted four double-doubles and scored in double figures on 25 occasions.
The 6-foot-4 guard was named a Lou Henson All-American a year ago as well as NABC District I First Team honoree and USBWA District II, ECAC First Team.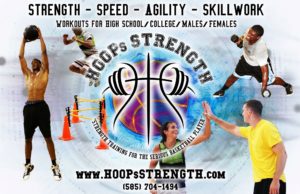 Former Monroe Community College standout Majesty Brandon (Canisius) was named to the Pre-Season All-MAAC Second Team.
Pickett averaged 19.6 points and grabbed nine rebounds per game during his senior season at Aquinas. He earned All-Tournament team honors as a junior when AQ won the Section V title under then head coach Mike Grosodonia. He was named MVP when Aquinas won the program's first state title in a run which included a win over reigning champ Shenendehowa and current NBA player Kevin Huerter. He also earned another All-Tournament nod in the Federation Tournament of Champions when the Li'l Irish fell in the final to Jefferson, 72-65.
Pickett played one season at SPIRE Institute in Ohio after Aquinas.
Pickett joined current Section V coaches Darrell Barley (East/Canisius) and Demond Stewart (UPrep/Niagara) who also earned MAAC Player of the Year.