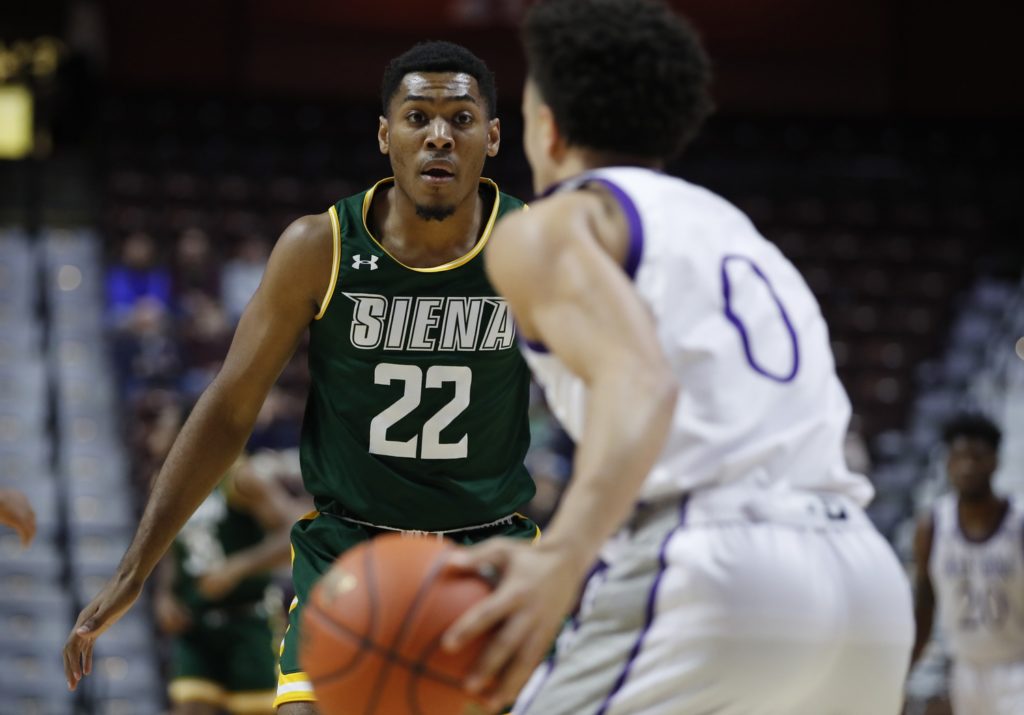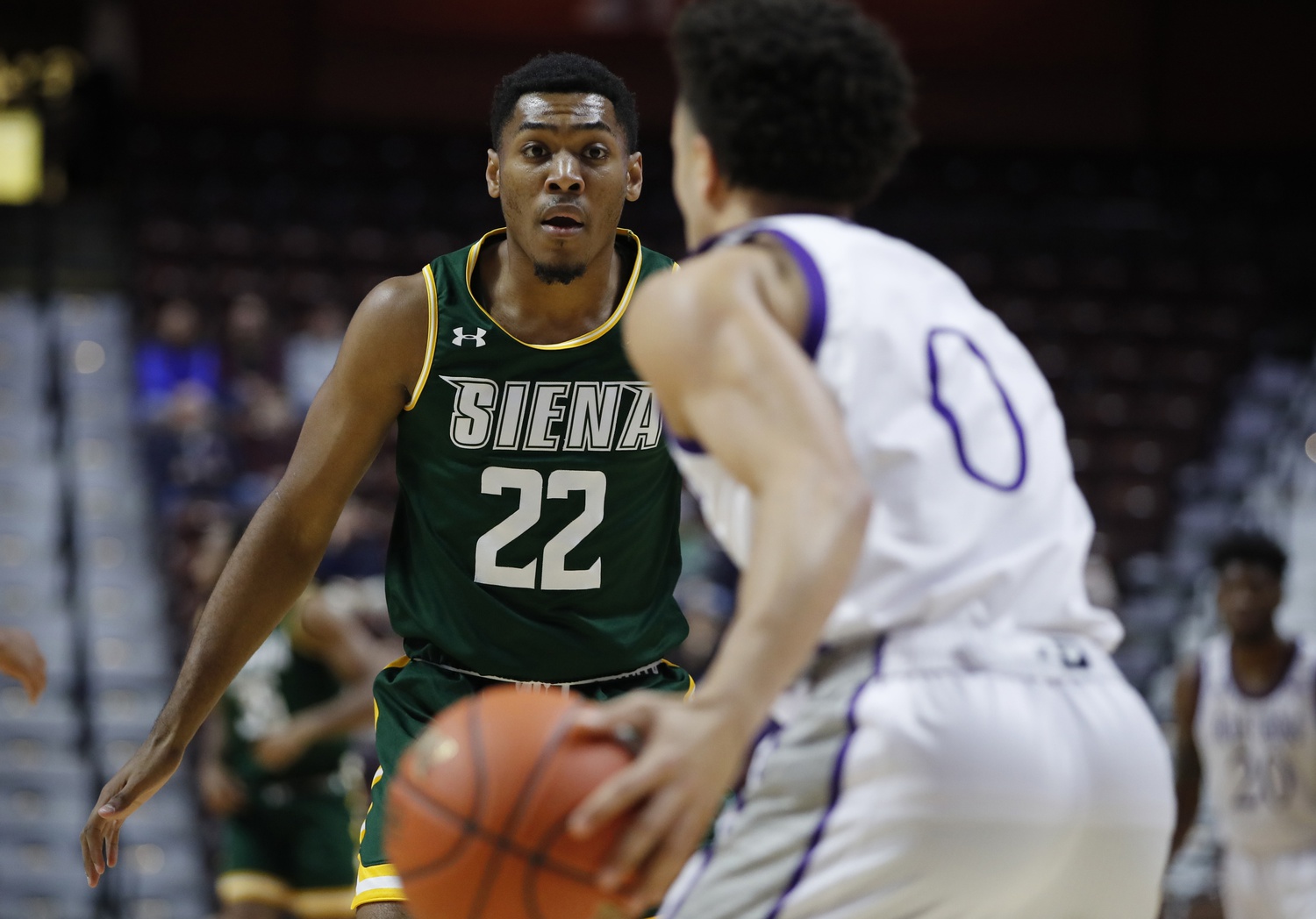 By PAUL GOTHAM
The Metro Atlantic Athletic Conference (MAAC) will open its 40th season on December 8th, and a trio of former Section V standouts will be a part of it.
Jason Hawkes (Aquinas), Jalen Pickett (Aquinas) and Siena College tip off on the road while Tah-Jae Hill (Hilton) starts his career at Niagara University with a home game.
Hawkes and Pickett will travel with the Saints to New Jersey and face Rider University on opening night of conference play as announced by the MAAC on Tuesday. Niagara will play Monmouth University.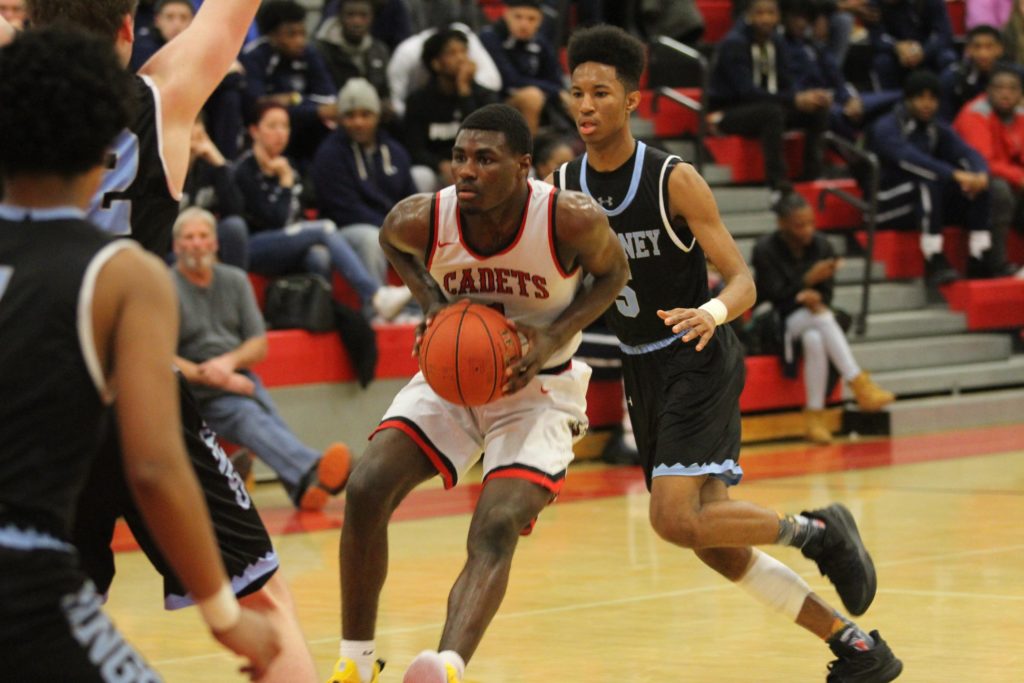 The MAAC will follow a 20-game conference schedule with member schools facing each other in a home-and-home series. The 2020-21 slate is adjusted for COVID-19 precautions and potential changes.
Siena travels to Canisius on Tuesday, Jan. 12 and will play at Niagara University of Friday, Jan. 15.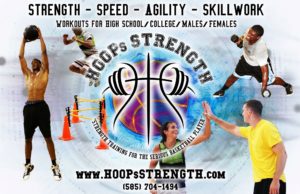 Pickett earned 2019-20 MAAC Player of the Year and led Siena to a regular season title. The Saints received the automatic bid to the NCAA Tournament when the conference tournament was cancelled due to the pandemic.
Hawkes will walk on at Siena after starting his college career at Daemen before playing a semester at Monroe Community College.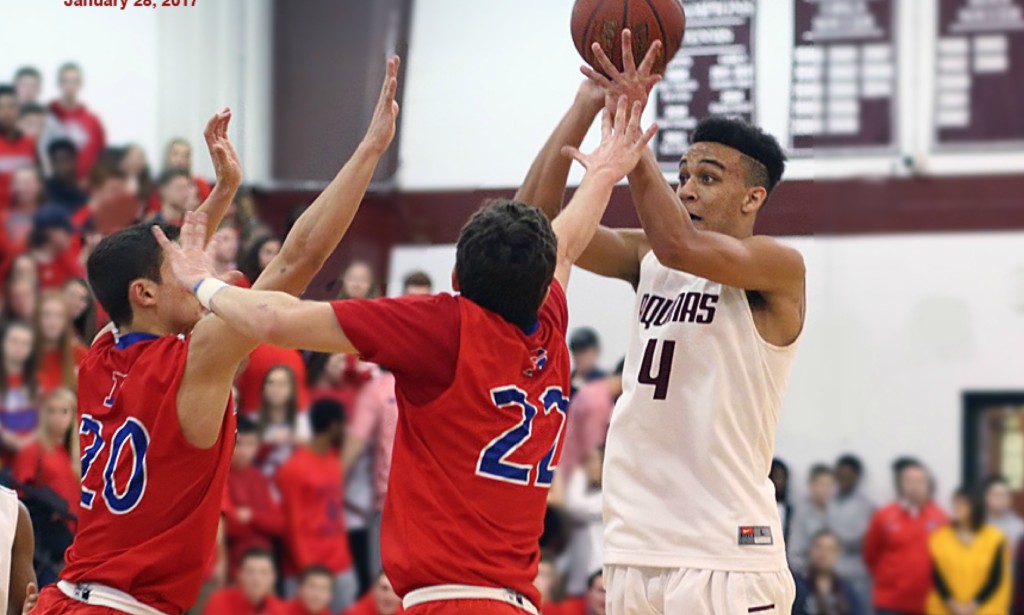 Hill became the first recruit under second-year Niagara head coach, Greg Paulus. The 6-foot-2-inch guard averaged 27.2 points per game during his senior year and closed his career with the Cadets scoring 1,953 points.
Non-conference games are scheduled for November 25-29 and November 30-December 6.
Fans will not be admitted to games until December 23 while the MAAC Basketball Working Group reviews policies and protocols within local and state guidelines.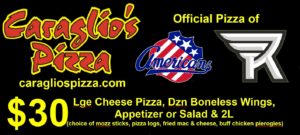 The week of February 22 – March 1 has been set aside for make-up games lost to possible COVID-19 disruptions. The MAAC Championship is scheduled March 9-13 at the Boardwalk Hall in Atlantic City, New Jersey.
Hall-of-fame coach Rick Pitino will make his first appearance at the helm with Iona College when the Gaels travel to Saint Peter's on December 8. Iona plays at Canisius on Tuesday, December 29 and New Year's Day at Niagara University.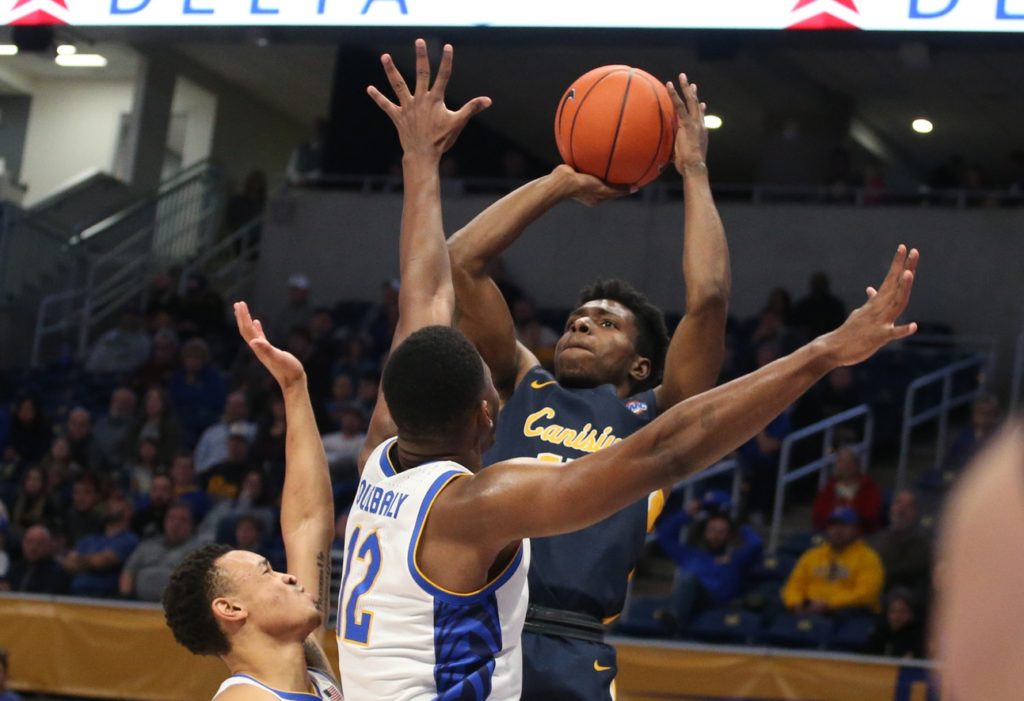 Canisius College is led by former Monroe Community College standout, Majesty Brandon. An NJCAA First Team All-American with the Tribunes, Brandon paced the Golden Griffins with 13.9 points per game in 2019-20. The 6-foot guard added 4.1 rebounds, 1.4 assists and 1.2 steals per game. Canisius opens at home against Fairfield on December 8.