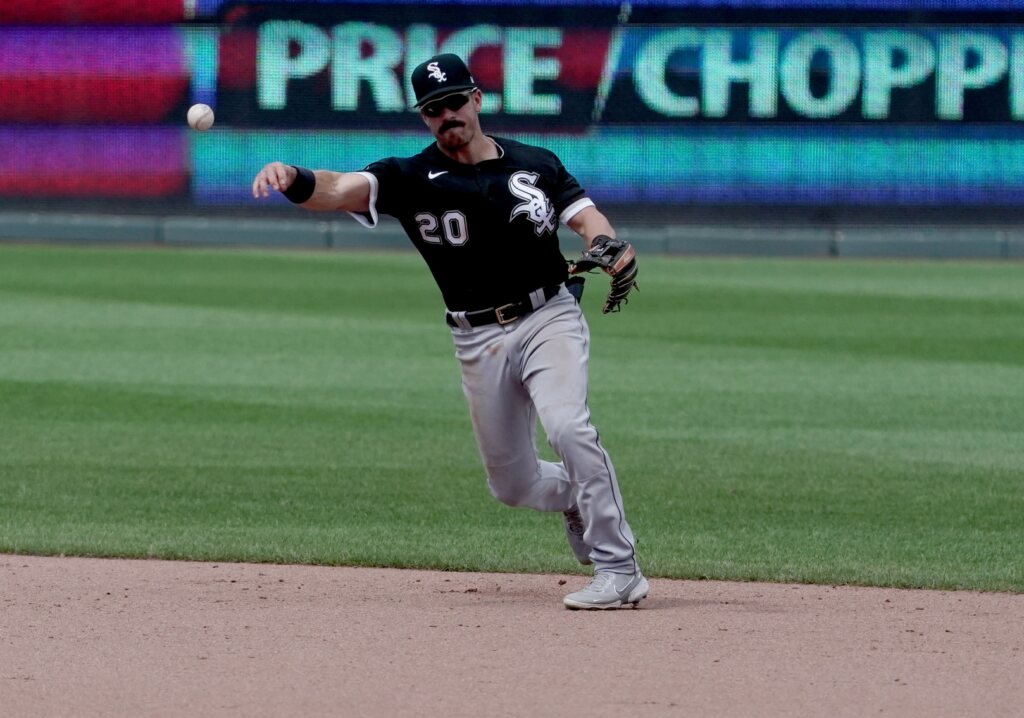 By PAUL GOTHAM 
Danny Mendick is developing his dance moves and building his own clothing line while enjoying life in Major League Baseball. Along the way, there has been a misspelling of his surname which brought a hall-of-fame connection.
Not that anyone should expect this to overwhelm the Pittsford Mendon and Monroe Community College graduate who has always managed to adapt.
And through it all he hasn't lost sight of the basics that have made him a regular in Major League Baseball.
"It's fun to be playing baseball," he said recently by phone. "I'm just trying to enjoy it. Just trying to have fun with it."
What's not to enjoy. He has appeared in 35 games (29 starts) for the American League Central-leading Chicago White Sox (30-16). A White Sox club which finished 72-89 and 28.5 games out of first place a year ago.
"Granted it's a shorter season and what not," Mendick said referring to the impact COVID-19 has had on the 2020 ledger. "I think everyone knew that we had a good chance because we had so much talent. I don't really think it's shocking anybody. We're rolling with it."
Mendick has made 25 of his starts at second base (three at third and one at shortstop), and the White Sox, winners of eight of 10, maintain a one-game lead over 2019 AL Central champ Minnesota.
"We want to make a playoff push. We want to do everything that we can to win a World Series. It's exciting. It's really exciting."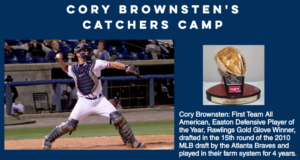 It's comes as no surprise that in his 268 innings of work in the field (through September 13), Mendick has converted on all but one of his 120 chances in the field. A pre-season nominee for the Brooks Wallace Shortstop of the Year prior to his senior year at UMass-Lowell,  Mendick ranks second in the American League with a range factor (analytic that takes into account putouts and assists per innings played) of 3.75.
His defense gets him in the lineup, and his offense never should be overlooked.
Mendick had hits in nine of 11 games during a stretch in mid-August, and he has had six multi-hit outings overall. Of his 26 raps thus far on the season, eight are for extra bases including three home runs.
A .259 hitter over five minor league seasons, Mendick is hitting .260 in 49 (including last season) big-league games.

"In between the lines, it's the same game," he said. "I try to not look at it any differently. When the pitcher goes up to the mound, and I'm up to the plate I'm just trying to compete against him. Whether he's their ace or the last guy on the roster, it doesn't matter."
Taken in the 2015 draft, Mendick climbed the White Sox organization for five years including a 14-day stretch where he played at three different minor-league levels.  One constant throughout has been the hitting advice of Dave Parlet.
"Dave is pretty much the roots of everything that I've always done," he said of the Rochester native. "He's the reason I've got to wherever I am. He's the one that first developed my swing. He gave me the groundwork. He gave me the tools to use my talents to be the player that I am. He gave me the core of what I have and then I just let my athletic ability take over from there."
On a suggestion that his father received, Mendick began working with Parlet when he was 12 years old.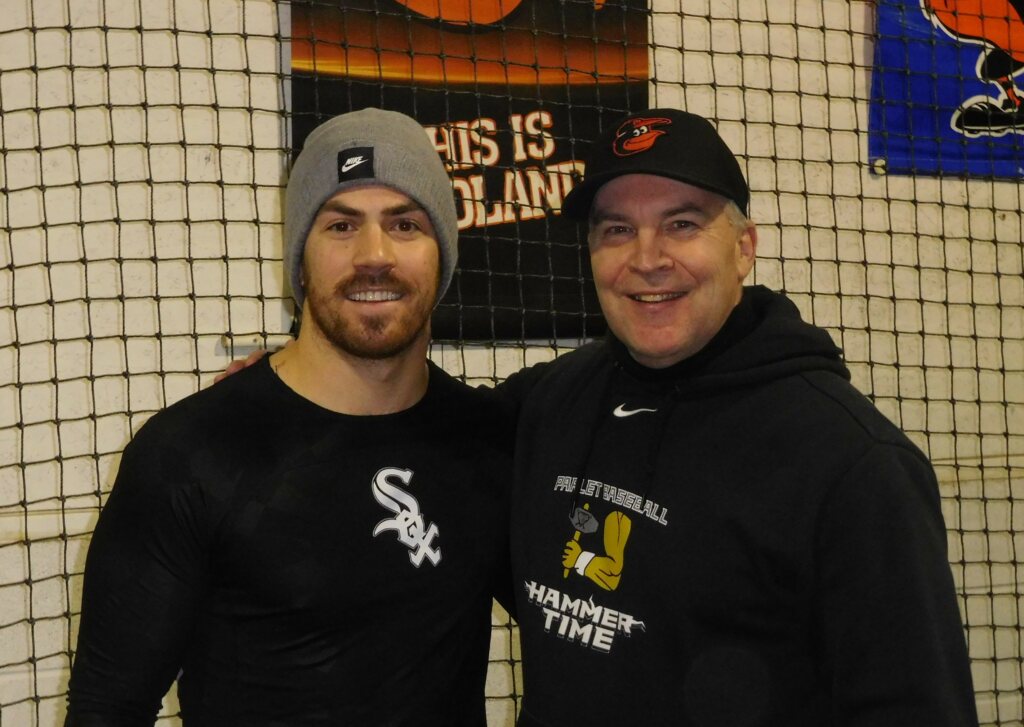 "I have a batting cage in my backyard; that's how he got started," Parlet recalled. "Danny has hands. You could see it. In spite of himself and the way he was doing things, he had the innate ability to put the barrel to the ball.
"We just started working on balance, lower half, load and timing. And then just preaching the good stuff, swing as hard as you can in case you hit it."
Parlet, a former Chicago Cubs scout, has helped Mendick simplify his work at the plate.
"He still does the same drills as he did when he was younger," said Parlet explaining the approach of looking on the outside part of the plate while turning on pitches over the inner half. "That way you can react better on the fastball. We always look fastball.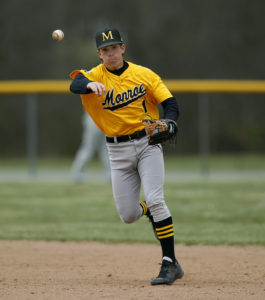 "He has extreme confidence in his hands. It's a short, quick, compact swing. There isn't any BS in it. It's there, and it's reactive to velocity. That's what he has."
It was Parlet who had the right words when a younger Mendick, who stands 5-foot-10, was being compared to another second baseman of slight stature.
"For years, people would say 'who do you think you are? Dustin Pedroia?,'" Parlet said referring to the Boston Red Sox captain. "I said 'be the next Danny Mendick.'"
Those words have helped Mendick turn a perceived disadvantage into an advantage.
"A big guy has to prove he can't play," Parlet stated. "A little guy has to prove he can play. He's a kid full of energy who doesn't know no for an answer. He's all eyes, ears and desire. He loves competing."

Mendick showed flashes of power even back in high school. During the Senior Exceptional Game at Frontier Field he sent a ball into the left field concourse that bounded across Plymouth Avenue and into the Kodak Office Parking Lot.
"There's nothing that he's doing now that surprises me."
Parlet, though, still needs to send reminders like he did when his prized pupil Mendick ran into a dry spell earlier this summer.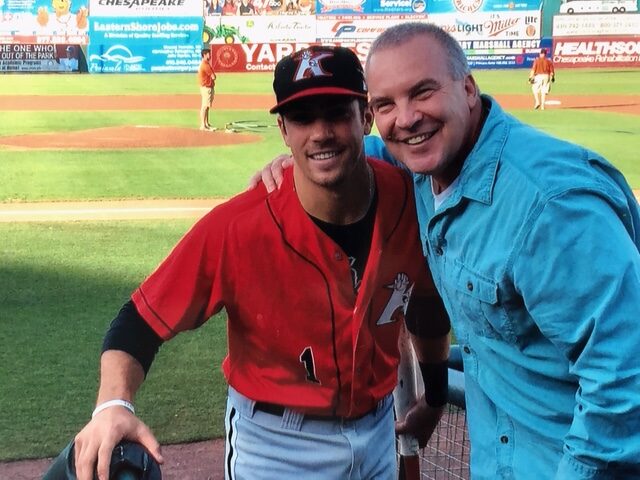 "Every now and then we'll have a conversation and I'll say 'Geez you're letting so many pitches go by. You're 2-and-2 on every count.'"
His next at-bat following that chat, Mendick drove a first pitch fastball for a single.
"They don't come inside on him. He's as good a fastball hitter as there is. They don't pitch him high because he can hit that high fastball. Everything he's getting is middle-out or low and away. He rarely sees a good, hard fastball."
Also Read: Danny Mendick; Have glove, will travel
Tribune Tilt: MCC's All-Decade Team
Benchmarks: Rochester-Area Baseball All-Decade Team
The ironies of baseball give Danny Mendick his big-league call
Dancing for Dubs
Call it a COVID rage, Mendick and teammates have gained a following on Twitter with their dance moves.
"We were in Cleveland," he recalled. "It was after one of our first wins. We were heading to Kansas City, and we were getting ready to go. Getting ready to fly out. We had separate lockers because of COVID. It was like me, Zack Collins and Dylan Cease were in the kitchen. After the game, we were just jamming out and dancing. Cease took a video of me and Zack. Zack hash tagged it Dancingfordubs. People loved it. People were having fun with it, and we were having fun with it, so kept it going."
Dancing for Dubs was born.
6 STRAIGHT! What up south side?! Let's get it #dancingfordubs #trainisrollinggetonorrunover pic.twitter.com/uicbUH9S48

— Danny Mendick (@dmendick01) August 5, 2020
"I've had a lot of people reach out to me and say that they really like it. I'm having fun with it, no shame whatsoever.
We are back for the people! #dancingfordubs @CarlosSan29 pic.twitter.com/oIZutAZtjC

— Danny Mendick (@dmendick01) September 4, 2020
"You got to keep it loose. You go to keep having fun. It is the big leagues and what not, but I'm going to enjoy it. I'm going to have fun with it. I've gained a lot of followers, a lot of fans that really came out of the woodwork and say they like how I play. That's all I can ask for."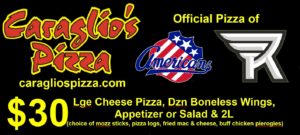 22ndround.com
Named after the round in which he was chosen, Mendick launched his own clothing line earlier this summer.
"I've always been big into what I wear. I take pride in it. It's not about the dollar amount. I like looking clean, looking good. That's where I'm trying to get it to go."
https://t.co/LW6Bvpxulv JUST DROPPED! Go get you some apparel! pic.twitter.com/HVBoF9Ns78

— Danny Mendick (@dmendick01) August 7, 2020
With that mindset, 22ndround.com became a reality earlier this summer.
GIVEAWAY! My game worn custom "dancingfordubs" cleats signed.

Here is how to win: In the coming week I will start selling shirts. To qualify you have to buy this shirt. I will then pick from the people who buy to decide the winner. All the profits made on this shirt will be … pic.twitter.com/EaNmJ0lbPL

— Danny Mendick (@dmendick01) September 11, 2020
"The brand and the logo are the first steps to getting some of the clothing set up. I'm going to get more in-depth into this off-season. I wanted to have a slick logo that I could wear on the golf course and anywhere else. It's a work in progress.
"I'm doing this little giveaway thing here coming up for the Dancing For Dubs cleats. My goal is to sell some T-shirts and all the money that is made will be donated to a charity."
What's in a name
When the ChiSox slammed 28 home runs in seven games during the month of August, they grabbed the attention of ESPN's Jeff Passan. A spot on SportsCenter included a graphic listing the South Sider's starting lineup. The image had the correct OPS of .774. But the spelling of the last name? The 24-hour sports network had the M and the E as well the C and K correct. In between was a tangle.
C'mon man! I appreciate the love but I can't even get my name spelled properly?! Do we not double check these things? https://t.co/jeXwgpca9d

— Danny Mendick (@dmendick01) August 23, 2020
"He DM'd me and was super-apologetic," Mendick said of Passan's reaching out through Twitter. "He's a great guy. I got a tweet from the guy that messed up the graphic on ESPN. He was apologetic.
"It's one of those things where ESPN holds us accountable for everything that we do, right? Well, I'm going to hold them accountable. You think about it. You got 30 teams and nine players in a starting lineup. How do you mess up a starting lineup? It's the big leagues. You shouldn't be messing that up. I didn't really care, but I was going to let them know that's for sure."
The consolation prize is that the misspelling had Mendick's name appear like that of MLB hall-of-famer Joe Medwick.
"That makes it a little better," he said laughing. "I think that's going to be my players' weekend nickname."
Taking a negative and turning it into a positive. What else would you expect from Danny Mendick.