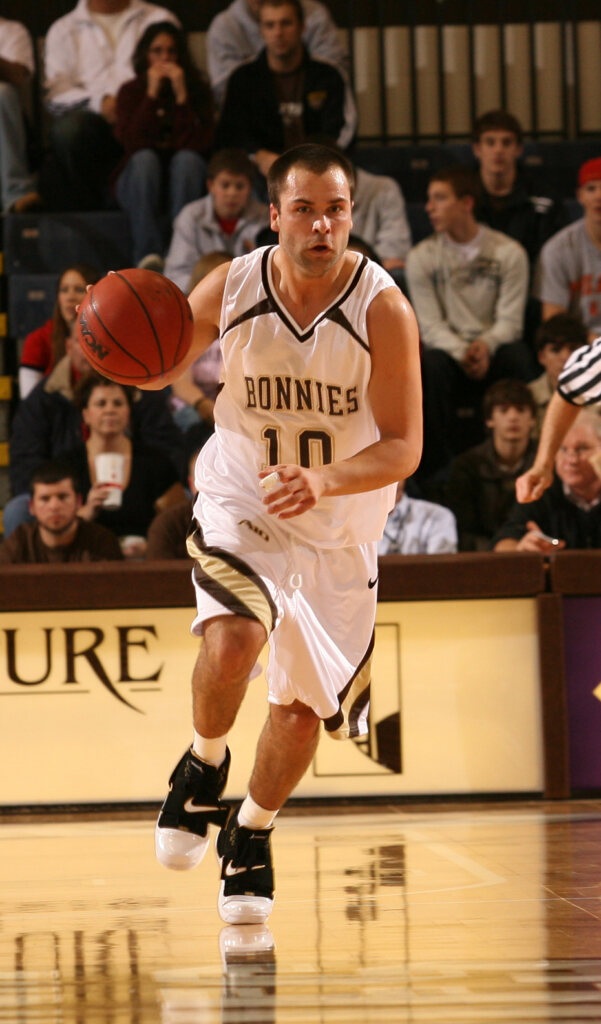 By CHUCKIE MAGGIO
The near-empty gymnasium was nevertheless bustling with noise, spurred not by a show-stopping slam dunk or drained three-pointer but Julius Randle getting tied up with Tyler Relph's sneaker.
"You stepped on my foot! You stepped on my right foot! So what you saying don't make sense!" Relph bantered, dismissing Randle's explanation for a misexecuted drill that called for him to post up high, dribble baseline and knock down a midrange jumper.
"If you're guarding me right here, you want me to go to the hoop," Randle countered, driving into the paint to demonstrate.
"No, no, no, no. If I'm giving you space right here. I want you to go there," Relph explained, motioning to his right.
"I wanna attack the top wing!" Randle exclaimed.
"I know that," Relph replied softly. "So, set it up, though, so if I go here, you get it."

There are far more back-and-forths where that one, which Relph posted for Instagram last week, came from. They summate the decade-long relationship between the six-year NBA veteran and his longtime trainer. They also explain why Willie Cauley-Stein was eager to become a client after watching Randle's clips; why Skylar Diggins-Smith is a regular; why NBA first round prospect R.J. Hampton chose Relph to prepare him for professional ball.
Even when Randle and Relph get physical, like they did in high school when Relph pushed Randle so hard that Randle says he gave "T" a couple concussions, the New York Knicks forward treats the McQuaid Jesuit High School and St. Bonaventure University alumnus like family. Relph was even in Randle's wedding two years ago.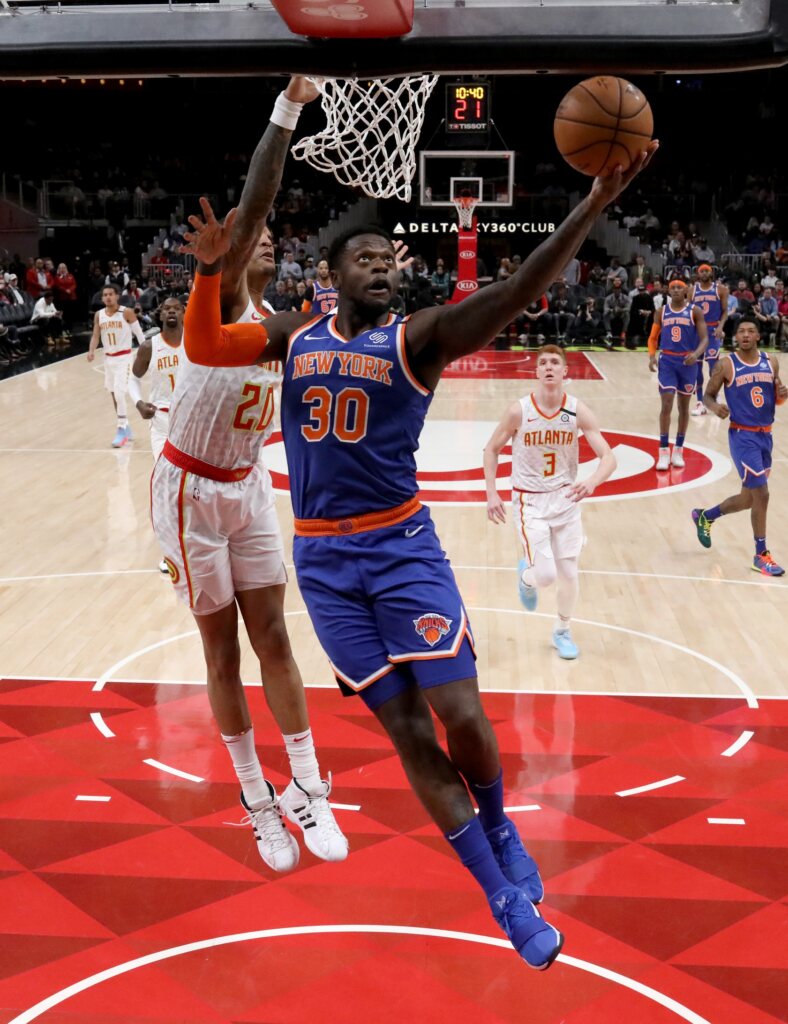 "Man, we started around when I was 14 years old. Our relationship has always been great based on the fact that T doesn't care about pushing my buttons," Randle explained. "He's always pushing me to get better and keeping it real with me. But at the same time he's like the big brother for me and genuinely cares about me, my wife and son.
"Also, T watches every one of my games. As soon as I'm done with the game I can expect a text from him on what he saw and things I can get better at. As a competitor I love that because I'm always trying to find ways to get better."
While Relph is analyzing basketball and conceiving workouts to expand his clients' repertoires, he is also committed to growing in his profession. One reward of his labor will come to fruition this fall, when the Tyler Relph Basketball Lab opens its doors in the heart of Texas.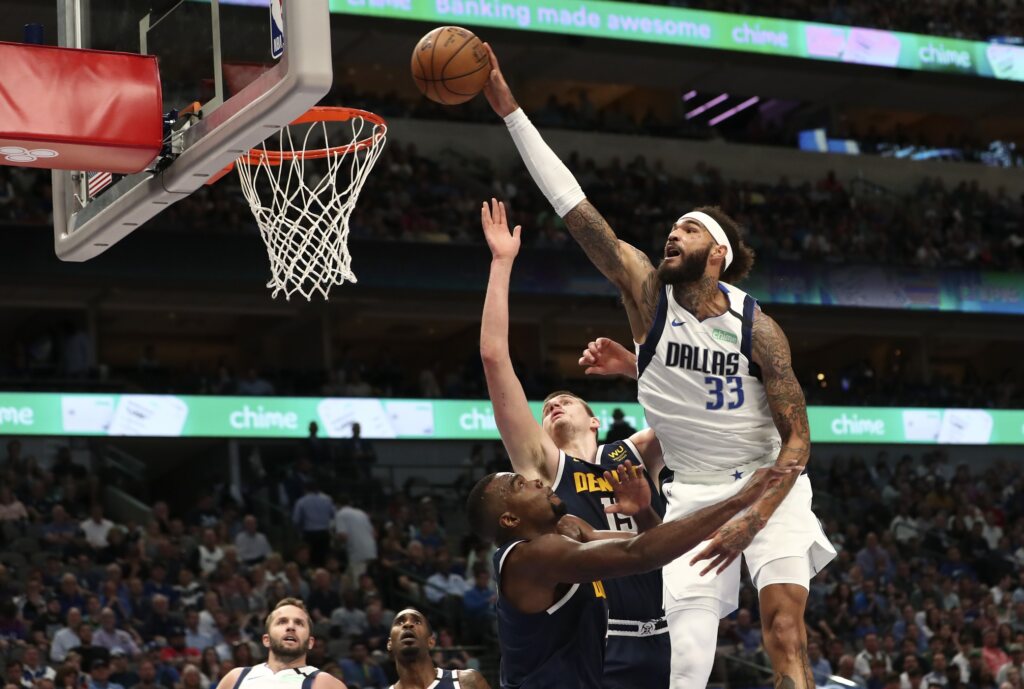 "The Lab," a state-of-the-art training facility, will host players of varied ages and skill levels strictly for skill development. The space will hold two NBA regulation half courts and a high school regulation half court for local, travel, NBA pre-draft and NBA training sessions.
The facility, located in Dallas County, has a soft opening planned for Oct. 1. After years building his reputation and figurative rolodex in gyms around the Dallas-Fort Worth region with Hoop Dynamic, Relph will finally have a base of his own.

"My goal and vision has always been to open my own facility to run skills training out of," Relph remarked. "I've finally been able to find the right space to put this facility in Dallas.
"I've put a ton of time into the skills training industry and work with my players and for this to become a reality is truly a blessing from God."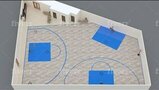 Cauley-Stein, Randle's college teammate at Kentucky and a current Dallas Maverick who opted out of the NBA restart to be present for his daughter's birth in July, has worked with Relph regularly for the past five weeks. Relph has workshopped the 7-footer's ball placement, patiently instructing him to raise his shooting elbow and ensuring he fully snaps his wrist when he follows through. The duo has also placed an emphasis on footwork, helping Cauley-Stein create space while using his body to finish easier.
Cauley-Stein, acquired by the Mavericks from the Golden State Warriors on Jan. 25 after Dallas center Dwight Powell ruptured his right Achilles tendon, describes the early results as "a total unlock" as he seeks to improve upon his 2019-20 averages of 7.2 points and 5.8 rebounds per game.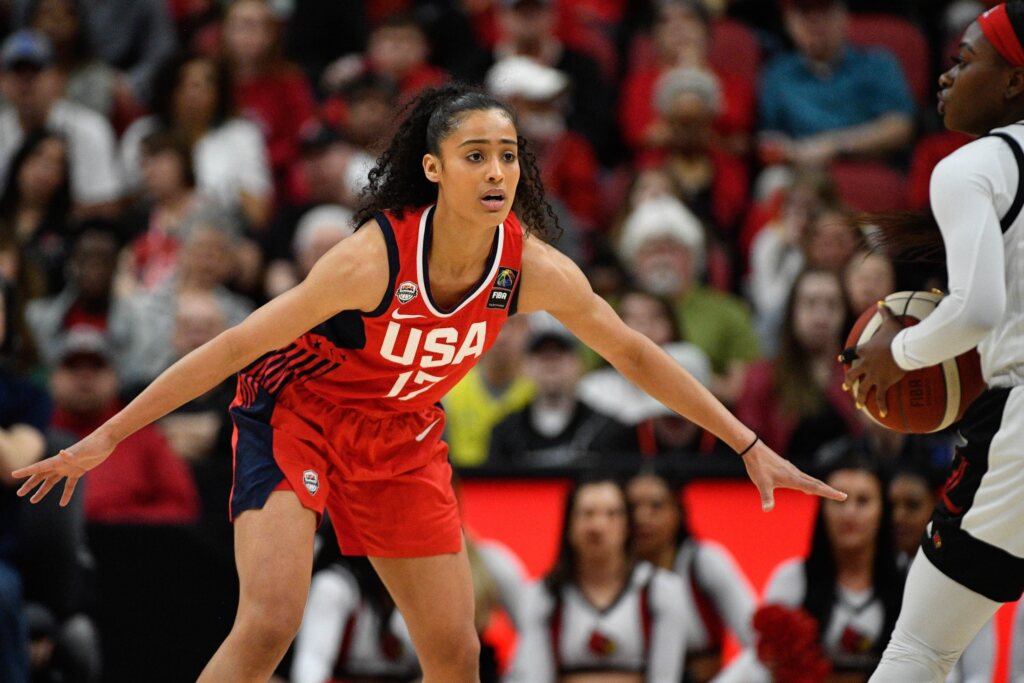 "He's just really patient and persistent with his work," Cauley-Stein commented. "So he's gonna break it down to the finest wrinkle so you understand why you're doing something… It's like if you watch him work a player out you'll see the details.
"Another big thing is the energy he brings. He's gonna force you to gear up or you're gonna look silly going through the workout."
Hampton enters the NBA Draft process as arguably Relph's most intriguing- and most critiqued- client. The Little Elm, Texas native reclassified to the 2019 high school graduating class in April 2019, forgoing his senior year and graduating three months later. The two-time FIBA Under-16 Americas Championship gold medalist then opted to skip college and sign with the National Basketball League's New Zealand Breakers for the 2019-20 season.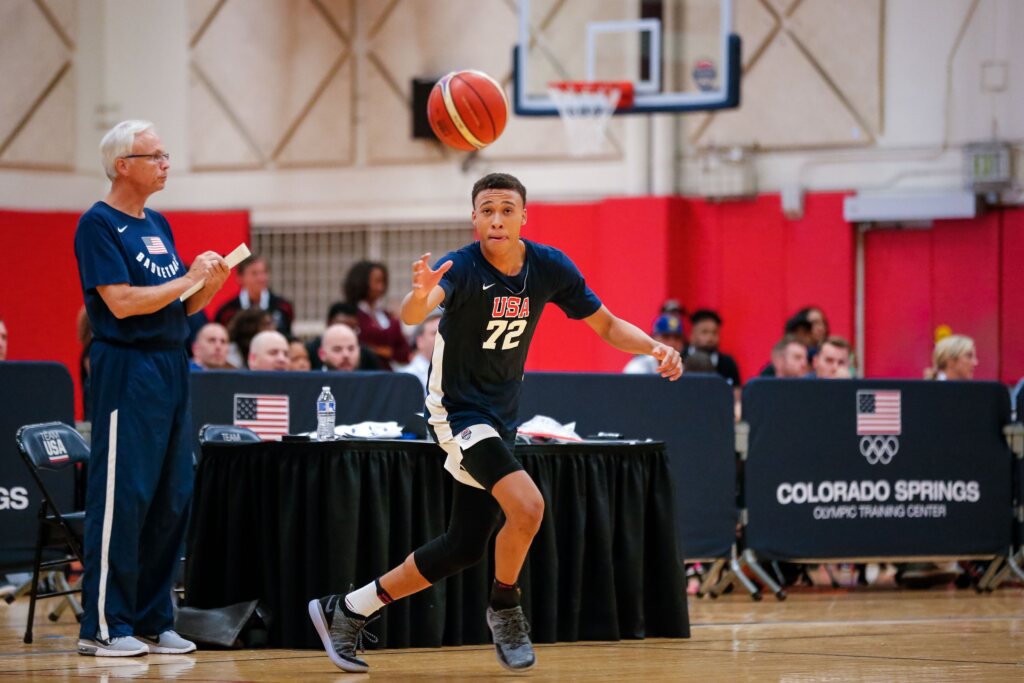 Relph began working Hampton out with a group of French professionals last year, keying in on Hampton's ball handling ability and pull up jumper among other skills.
About 95 percent of the time, Relph estimated, Hampton was the best player on the floor. Trainer often challenges pupil to shooting games after the grueling sessions, a test of endurance for the 19-year-old.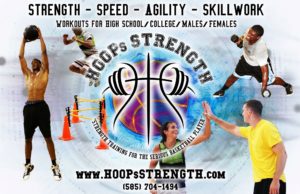 "I love the guy," Hampton said. "He is like an older brother to me, a mentor, someone who I look to for advice no matter if it's about basketball or if it isn't. He's got a great heart and really has taken the time with me and shown me a lot. I feel like my game has taken off to different levels working out with him.
"I think he's the best in the business, no question."
A piece of advice Relph shares with Hampton is to never rush the process. Relph, who relocated to Dallas in 2010 after recognizing the dearth of basketball trainers in the area, knows the importance of that advice.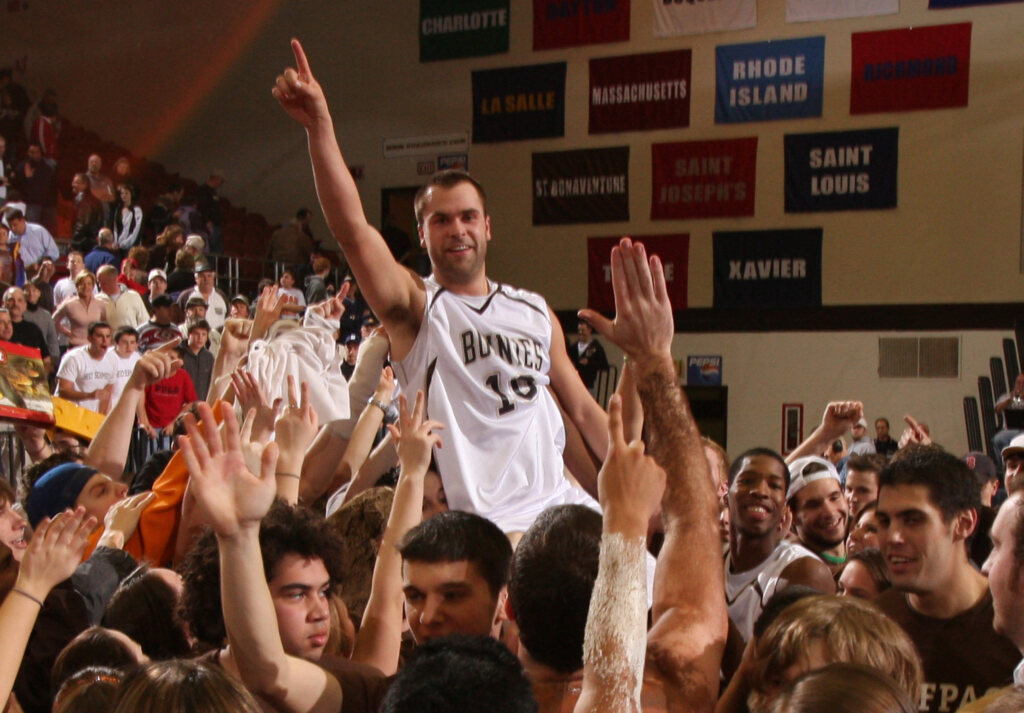 Relph pursued his career path after a knee injury concluded his playing days. Now, he's one of the most renowned basketball trainers in the country. The Tyler Relph Basketball Lab is an exciting new chapter for the 36-year-old.
"I owe a lot to Coach Schmidt and Coach Moore for coming in 2008 and changing my life and giving me the vehicle my senior year to fall back in love with basketball," Relph said. "It's been a journey from my senior year at Bonas to now opening my own facility."