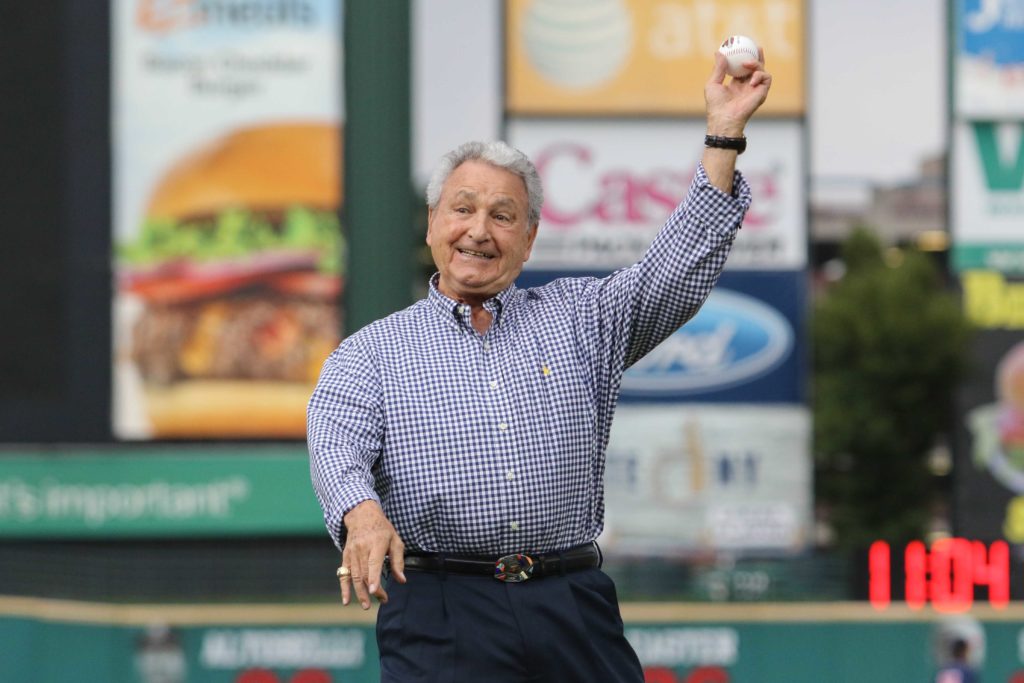 Note: Biographical information comes from the Society of American Baseball Research's comprehensive biography of Rochester-native Johnny Antonelli, and statistical information comes from Baseball Reference. 
By BILLY HEYEN
Johnny Antonelli was traded from the Milwaukee Braves to the New York Giants on Feb. 1, 1954. Warren Spahn had suggested that the Braves didn't need a third left-handed starting pitcher.
A little more than three months later, Antonelli got his sweet revenge. 
On May 16, 1954, the Giants hosted Milwaukee and Antonelli got the ball. He threw a complete game, allowing two runs and striking out six in a 9-2 victory. A few weeks later, Antonelli opposed Spahn on June 9 in Milwaukee and outdid his earlier efforts. That day, Antonelli threw a shutout, allowing seven hits and striking out five, in a 4-0 victory against his former club.
"30,018 disconsolate fans looked on in silence," the New York Times wrote the next day of how Antonelli affected his former supporters, according to SABR.
Before his professional career, Antonelli starred at Jefferson High School in Rochester. On the 66th anniversary of that revenge game victory, it's worth taking a look back at the entirety of Antonelli's career, which places him near or on a Mount Rushmore of Rochester athletes.
John August Antonelli was born on April 12, 1930 to Augustino "Gus" Antonelli and Josephina Messore. Gus had immigrated from Italy in 1913 and was a railroad construction contractor. 
Antonelli played three sports (football, basketball and baseball) at Jefferson High School. Jefferson's baseball coach, Charley O'Brien, converted Antonelli into a pitcher as a sophomore, and he went on to throw three no-hitters in high school. In a showcase for scouts at Silver Stadium, Antonelli threw another no-hitter to attract the interests of a number of clubs.
The Braves, located in Boston then, ended up paying Antonelli reportedly around $50,000 to sign, which was the largest bonus ever given at the time. That large a bonus meant Antonelli had to remain with the big-league club for two years, so from Jefferson High went Antonelli to Major League Baseball. He pitched just 4.0 innings in 1948. 
Antonelli got more chances, but not by much, in the following two years. He spent 1951 and 1952 in an active-duty stint with the Army. There, he spent time with an Army baseball team, which functioned as minor-league experience that he hadn't had. 
Antonelli returned to the Braves, then in Milwaukee, in 1953, and he pitched to a 3.18 ERA despite a battle with pneumonia. Then he was traded to the Giants, which he later called "the best break of my career."
The 1954 season was Antonelli's best, as he led the league with a 2.30 ERA, went 21-7 and finished third in MVP voting. The Giants also won both of his World Series starts that year en route to becoming world champions. In seven seasons with the Giants, first in New York and then San Francisco, the highest ERA put up by Antonelli was 3.77, and he made five All-Star teams.
Antonelli concluded his major league career in 1961, pitching for Cleveland and Milwaukee before retiring with a 126-110 career record and 3.34 career ERA.
After retirement, Antonelli returned to Rochester, and worked as a Firestone/Michelin tire distributor for many years. He also served for a time on the Rochester Red Wings board of directors. Antonelli died earlier this year, on Feb. 28, at the age of 89.