By BILLY HEYEN
Note: Biographical information comes from the Society of American Baseball Research's comprehensive biography of Rochester-native Bob Keegan, and statistical information comes from Baseball Reference. 
Bob Keegan was a professional pitcher, not a hitter. In 1954, for example, he batted .120 in 75 at bats. But on May 14 of that year, Keegan was called upon to pinch-hit for the Chicago White Sox, whose pinch-hitters were 0-for-35 so far that season.
With two runners on, Keegan lined a single to left field to score a run and tie the game up in the fifth inning. That was Keegan's only action that day, but it stuck with him.
"Kellner threw me a curveball and I took it," Keegan said, according to SABR, "and I said 'I bet that son of a gun's going to throw me another one. He thinks I can't hit the curveball.' And I got a curveball and I whacked it. So that was a big thrill."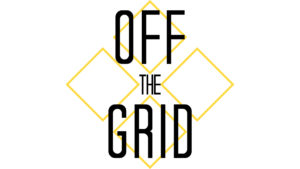 Pinch-hit success or not, Keegan remains a largely forgotten Rochester athlete who had a solid big-league career after a long period spent in the minor leagues. Sixty-six years after that pinch-hit single seems as good a time to remember him as any.
Keegan was born in Rochester on August 4, 1920, to Charles and Mabel Keegan. Charles was a salesman at the Hires Turner Glass Company and a semi-pro pitcher. 
For high school, Keegan attended Marshall. In his 1939 senior year, Keegan led the Jurists to the Section V Class AA championship. At the time, Keegan more often played the infield than he pitched. 
Out of high school, Keegan initially attended Fenn (Ohio) College before settling in as a varsity ballplayer at Bucknell. His baseball career was put on hold in 1943, when he joined the U.S. Army Air Force. He eventually achieved the rank of first lieutenant and flew navigator missions of a B-24 bomber squad serving in New Guinea.
After World War II, Keegan took up an offer from late in his high school days to sign with the New York Yankees organization. He reported as a hitter, but his manager in Binghamton, Garland Braxton, saw more promise in Keegan as a pitcher and made the switch. For five years, Keegan couldn't really gain traction toward reaching the major leagues, but in 1952 his contract was sold to the at-the-time unaffiliated Syracuse Chiefs.

Keegan threw 273 innings with the Chiefs, finished fourth in league MVP voting and was showered with gifts when he played in Rochester that season, according to SABR. The 32-year old Keegan had his contract purchased by the Chicago White Sox that offseason. He went on to pitch six seasons in the major leagues.
His first notable big league outing came in August of 1953, when Keegan threw 11 innings and allowed a lone run. He threw two shutouts in his final three games to finish the season, and the elderly rookie finished with a 2.74 ERA. He also earned the nickname "Smiley" that season. 
"It always looked like he was smiling, even when he wasn't," said Chicago pitcher Billy Pierce, according to SABR.
Keegan made an All-Star Game roster the following summer, his lone appearance in the Midsummer Classic. He remained with Chicago through 1958, although arm troubles plagued him throughout his career. That didn't prevent one final shining moment.
On August 20, 1957, Keegan faced off with the Washington Senators in the second half of a doubleheader. He walked two batters. He struck out one. And most importantly, by the end of the night, Keegan hadn't allowed a single hit. 
"As I remember, there wasn't anything close to being a hit," Keegan said, according to SABR. "They didn't hit more than one or two balls good. They didn't talk much in the dugout, and of course I knew I had a no-hitter going. Right from the first inning. The pitcher always knows." 
The White Sox wanted to move on from Keegan for 1959, and he wanted to pitch in Rochester, so the clubs made that happen. Keegan threw the final two seasons of his professional career for his hometown Red Wings, combining for a 24-19 record.

After retirement from baseball, Keegan worked as a purchasing agent for the Warner Lambert Company. He was inducted into the Red Wings Hall of Fame in 1993. 
Keegan died following an illness on June 20, 2001. He was 80 years old. 
Bob Keegan MLB stats