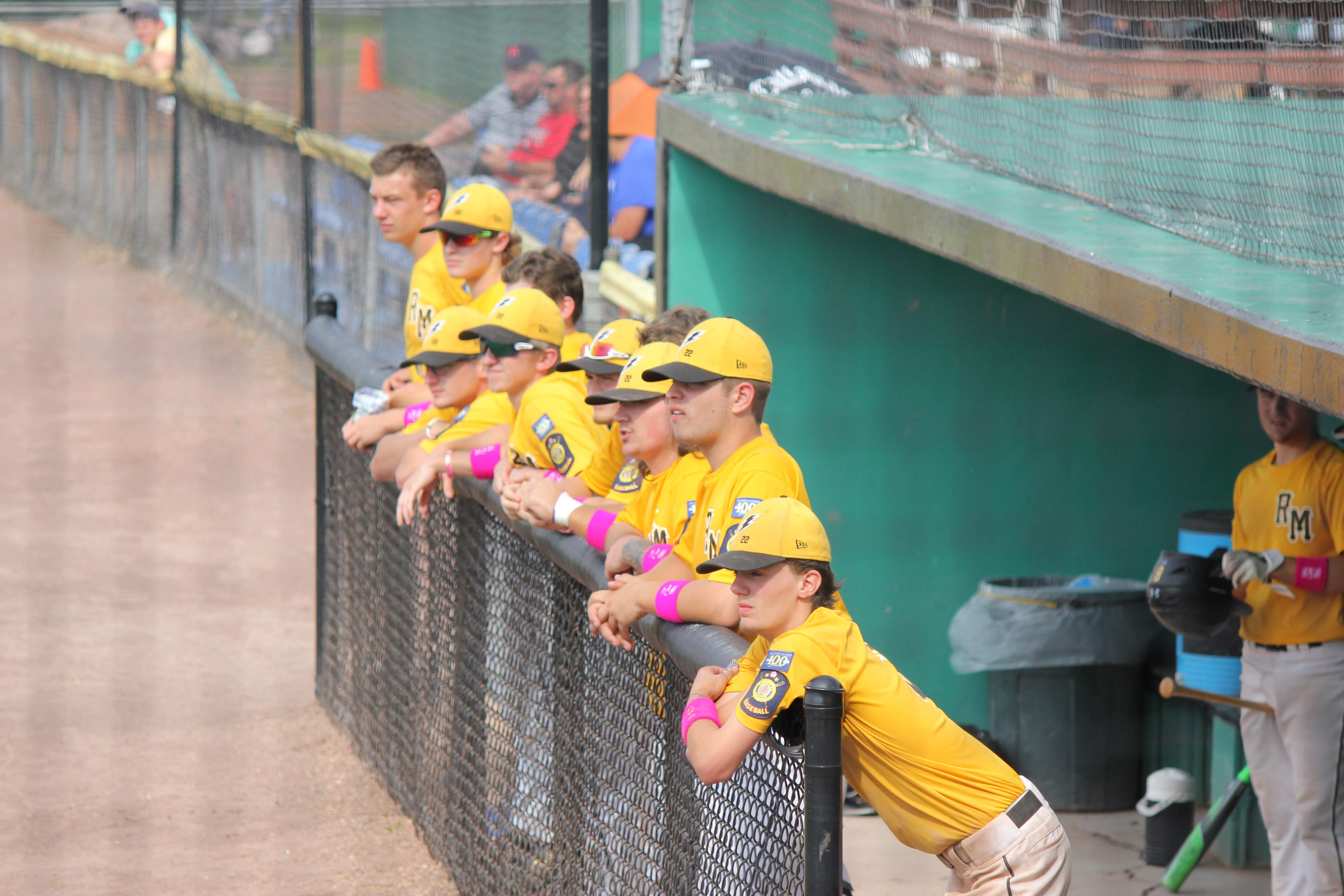 By BILLY HEYEN
There's still a chance of some baseball in the Rochester area late in the spring and into the summer.
American Legion baseball's District 7, made up of Rochester-area teams sponsored by American Legion posts, still has its wheels turning in hopes of a 2020 season. Early in April, the American Legion World Series and the regional competitions that precede it were canceled due to the COVID-19 pandemic. Play at the local level has been left up to each individual state.
"I think if we have the chance to play, it's gonna be a really competitive season," District 7 chairman Dan Ford said via phone Friday morning. "But who knows?"
Each of the last two summers, Rayson Miller Post 899 claimed the District 7 championship and went on to the state tournament. Still coached by long-time head man Tom Sapienza, Rayson Miller and the rest of District 7 were set to begin play the Sunday after the Section V finals, meaning an opening day of May 31.
The most recent conversations between Ford and his fellow chairmen across the state have revolved around a potential July 1 opening day. With no national or regional tournaments, the state tournament could take place two weeks later than it normally would.
"(The state baseball commander's) thinking a July 1 start for kids to play," Ford said, "to try to give them a 'spring training,' because none of us have done any baseball."
Those in charge have also left open the possibility of concluding the season with district tournaments and not proceeding to the state level.
Head coaches in New York have been asked to assemble their rosters but not take money from players or make insurance payments yet, Ford said. No team meetings or tryouts are allowed at present.
Having rosters already put together would allow play to begin somewhat smoothly if New York's government provides an opportunity to do so. Overall, though, the Legion decision-makers in New York know that they're bound to whatever rulings governor Andrew Cuomo makes with the broader public health in mind.
"Obviously, we're gonna follow all safety procedures and protocols," Ford said.
District 7 was set for a slightly different look this season. After a one-year test run of metal bats, competition is returning to its classic wooden bat rules for 2020. Ely Fagan Post 1151, which had been a long-time member of District 7 play before not fielding a team the past two summers, is set to return as a member of the league this season.
Ford has also been contacted by a number of high school coaches wondering about participating in Legion competition if the high school season doesn't happen. Sodus would field a team if there is no high school season, Ford said, with other schools interested as well.
The hope locally is that there will be a chance to play baseball sometime this summer, Ford said. It'll have extra meaning for seniors who may not get a high school season to conclude their time on local diamonds, he added. At this point, District 7 is just holding out hope.
"It gives (seniors) a chance to kind of end their high school days playing with their friends," Ford said.