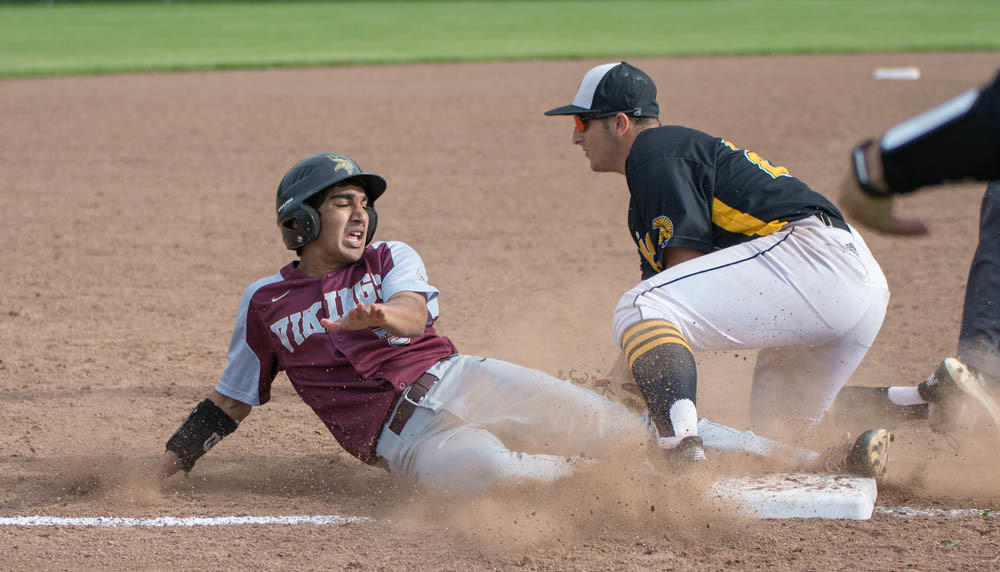 By BILLY HEYEN
There will be no state champions this spring in New York state.
The New York State Public High School Athletic Association announced Monday that it is canceling state championships across the NYSPHSAA's eight spring sports: baseball, softball, boys and girls lacrosse, boys golf, boys tennis, and boys and girls track and field. The NYSPHSAA is the state federation that Section V competes in, so no Section V teams will earn state titles this spring due to the COVID-19 pandemic.
"Unfortunately, with the continued impact of the COVID-19 crisis, hosting the spring 2020 state championships is no longer feasible (time factor, facility and venue availability, etc.)" said Paul Harrica, NYSPHSAA's President, in Monday's release. "Canceling the remaining winter state championships in late March was challenging and the cancelation of our spring state championships today is equally disappointing."
Section V has not yet made its own announcement in regards to play locally this spring. No competition will begin until schools are reopened, which cannot happen until May 15 at the earliest based on governor Andrew Cuomo's latest ruling. 
On April 13, Monroe County Executive Adam Bello told media that he believes it's "unlikely" that schools will open again before the end of the academic year. Sections VIII and XI, both located on Long Island, have already canceled their spring sports seasons. 
Nearby states have already ruled uniformly on spring sports, as both Massachusetts and Pennsylvania canceled spring sports seasons earlier in April. 
The cancellation of the spring sports state championships prevents Victor boys' lacrosse and McQuaid baseball from defending state titles. In addition, these returning track and field athletes and teams will be unable to defend state titles:
Anaya Dees, Hilton (Division I long jump)
Danielle Fisk, Honeoye Falls-Lima (Division II high jump)
Emma Kinnicutt, Wellsville (Division II discus)
UPrep boys (Division II 400 relay)
Aquinas girls (Division II 400 relay)
"Today's decision is difficult for the membership of NYSPHSAA.  We certainly sympathize with the students, coaches and their school communities, especially the graduating seniors," NYSPHSAA Executive Director Dr. Robert Zayas said in the release.
A potential resumption of the spring season specifically in Section V would feature challenges from a scheduling standpoint. Teams would likely be unable to play any of their scheduled out-of-section games, and instead of an early-April start to end-of-June completion, there'd be at least a month and a half less time. The cancellation of Regents exams by the state could create a bit more wiggle room in the middle of June to jam games in and finish the season.
In addition, while it's likely Section V will make an official ruling regarding all its sports at some point, it'll be up to each sport's governing group to further determine how their respective shortened season will play out. Current New York state gathering protocols would also likely prohibit fans at any games, matches or meets that are held.
The last sporting events to feature Section V teams took place on March 11, when four regional qualifier basketball games took place. That night, the NBA suspended its season and the rest of the sports world quickly followed suit. On March 23, the NYSPHSAA canceled the remaining winter championships.
In the event of a total cancellation of the spring season in Section V, the NYSPHSAA's official start date for fall sports is Monday, August 24, for both the high school and modified levels.