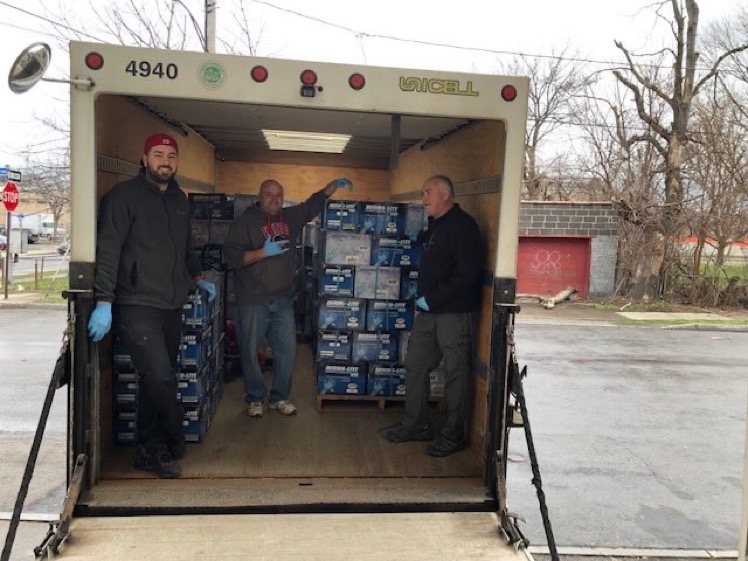 By CHUCKIE MAGGIO
The Rochester Red Wings are taking proactive measures against the coronavirus.
The Red Wings donated 30,000 medical grade gloves from their food and beverage department to Monroe County, sending the materials in a truck on Monday morning. The Wings had the large shipment in storage after receiving a reduced rate from a distributor last year. The county will distribute the gloves as it sees fit as the pandemic continues.
"The state had been issuing notifications regularly about what's new with the virus and what is needed," Red Wings President CEO Naomi Silver explained. "One of our employees had seen that and asked if we had anything we could deliver to the county. I reached out to the county and they of course wanted to get the gloves. We coordinated an effort on our site to help transfer them in a big truck."
Rochester was originally scheduled to host its home opener on April 9. The United States is under social distancing guidelines, which prohibit large group gatherings, until at least April 30.

With food and beverage general manager Jeff DeSantis's guidance, the Red Wings are taking steps to ensure baseball returns to Rochester this season.
"(Monroe County Executive) Adam Bello and his administration have been really terrific to work with, and through his efforts with the virus he's been a great leader," Silver said. "You have to respect a guy like that, who comes into the job and before he settles in he's got the biggest first challenge anyone has ever faced.
"Anything we can do to help we're gonna do."