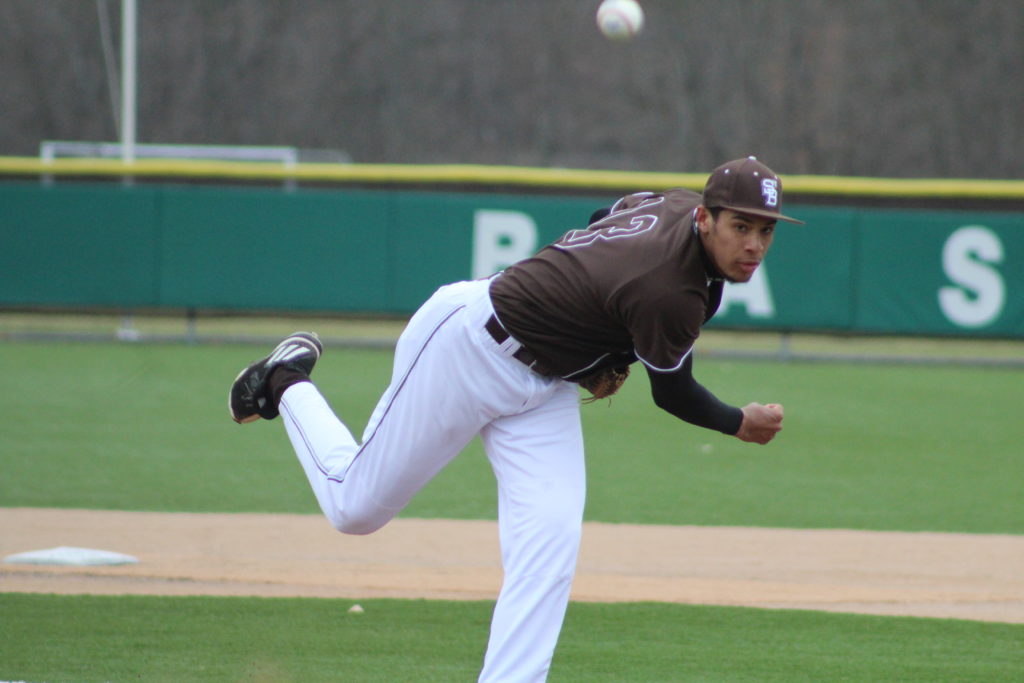 By CHUCKIE MAGGIO
First, Aaron Phillips wanted to make it known that he and his family are safe. Despite an already challenging occupation made even more difficult by the coronavirus outbreak, he is grateful for his health.
Phillips and his fellow minor league baseball players, a group that includes five St. Bonaventure University alumni, are home from spring training as they wait for their coronavirus-delayed season to resume. Major League Baseball announced on Monday that the season was going to be pushed back at least eight weeks in accordance with the Centers for Disease Control and Prevention (CDC) guidelines restricting events of more than 50 people.
Phillips, the 2017 Atlantic 10 Pitcher of the Year, is a member of the San Francisco Giants organization who pitched 25 games for Class-A Advanced San Jose and one for Triple-A Sacramento last season. His former teammates Cole Peterson and Bubba Hollins are infielders in the Detroit Tigers and Miami Marlins organizations, respectively, while 2015 draftee Steven Klimek pitches in the Baltimore Orioles organization and 2016 pick Connor Grey is finding his way in the Arizona Diamondbacks system.
With their seasons on hold, the former Bonnies are working out at home in a state of limbo. They had already been performing unpaid work, as Major League Baseball considers them "seasonal apprentices" and does not pay them beyond a set per diem until the regular season begins.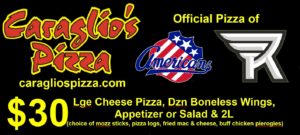 The Marlins told Baseball America on Tuesday that they will be paying their minor leaguers' stipends through the end of scheduled spring training. None of the other Bona alums' major league clubs had announced any compensation for their minor leaguers.
Between a lack of pay and a spreading pandemic, it's a difficult time for all involved.
"I'd say the toughest part about the situation is the expectations and necessity to stay in shape while everything begins to close," said Phillips, who hails from Cheektowaga, N.Y. "Followed closely by the fact that nobody has a timetable for a return to normalcy."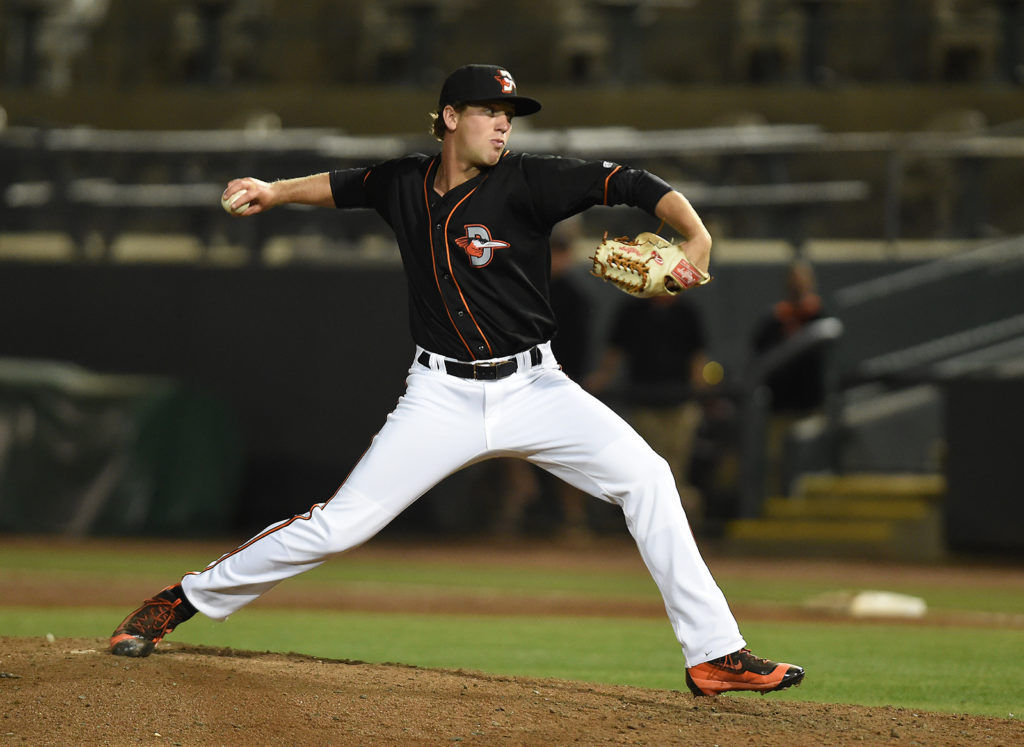 Klimek didn't leave the state of Florida, as the Orioles train in Sarasota and he lives in Tampa with his fiancée Michaela. The Greece Arcadia High School alum pitched 30 games last year, splitting time between the Frederick Keys and Bowie Baysox, and had a 2.17 ERA.
The crisis, Klimek acknowledged, is "bigger than ourselves." He expressed concern for older family members who could be greatly affected by the virus's outbreak. With that in mind, he expressed a complete understanding of the CDC's guidance and said he is "trying to navigate as much as possible within the guidelines and regulations."
"I'm down in Tampa working out and staying in shape and trying to make due with what we can do," Klimek commented. "Right now everything is so unclear and it seems like daily there are new restrictions being put in place.
"It's definitely strange starting to ramp up, face hitters and start to settle into a routine and then all of a sudden have that taken away for an unknown amount of time, but all I can do is stay ready to go so I can perform when the bell rings."
Peterson has established himself as a talented shortstop who made just nine errors in 576 innings for Lakeland in 2019 and led the team in batting average, a season that earned him a promotion to Double-A Erie.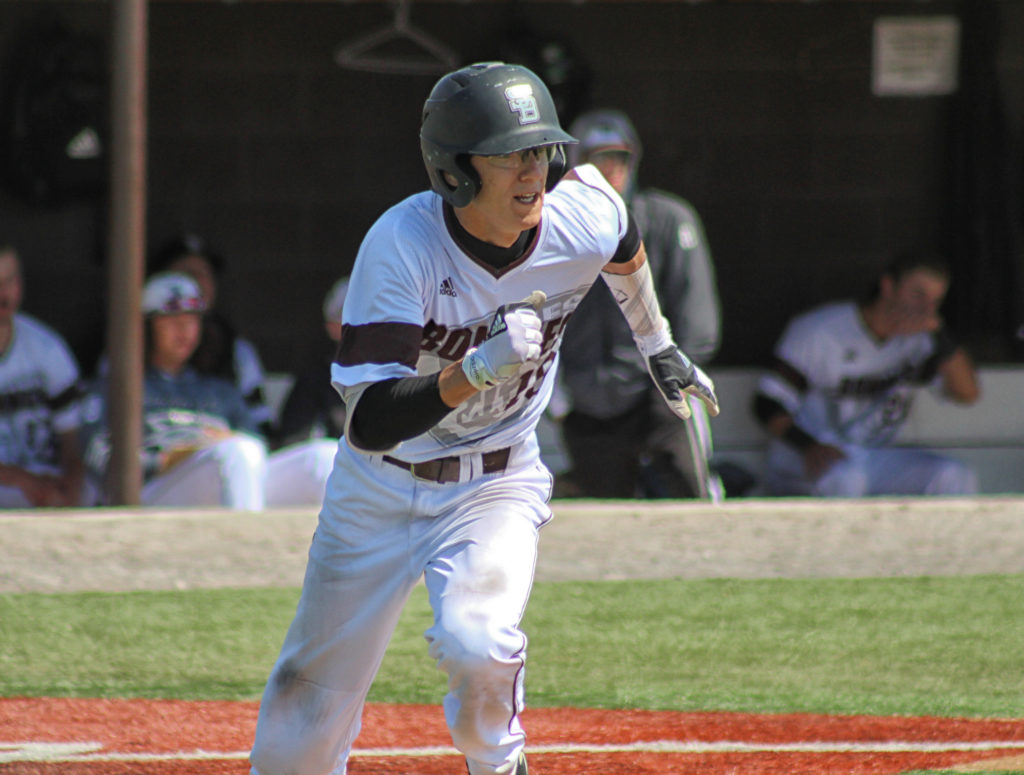 The 2017 alum, who has won two team Player of the Year awards since starting professional ball, is home in Johnsonburg, Pa. with his wife and family as he waits to resume play.
"It's a worldwide crisis and I, just like every other athlete, am staying safe and waiting for it to die down over the next few weeks and/or months and go from there to when we can get back to the game we play," Peterson remarked.
Arizona sent home anyone who doesn't reside in Scottsdale, so Grey, a Frewsburg, N.Y. product, is "back in offseason mode." The plan, he noted, is to continue throwing bullpen sessions and playing catch every day to maintain his arm strength.
Grey's early career included a no-hitter in 2017, one of nine wins that season and 27 victories in 41 career decisions. He earned a call-up to Triple-A Reno last season, appearing in seven games at the level below the majors.
A 2.93 ERA in Double-A Jackson was a positive development for Grey's chances of one day making the D-Backs. First, the 25-year-old is practicing patience as the nationwide quarantine continues.
"The situation is what it is," Grey acknowledged. "We still have to stay ready for whenever the season may start back up again… There's nothing else we can really do but stay ready for when they tell us we are ready for everyone to come back."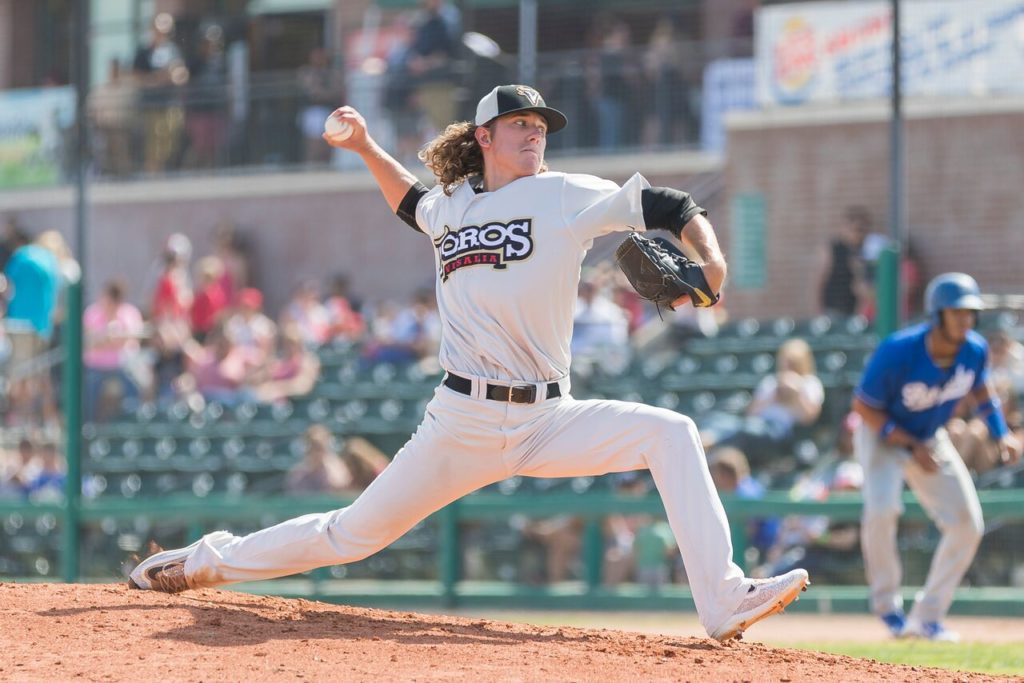 Major League clubs have committed a million dollars each to assist the ballpark employees affected by the delayed start to the season. Only a few of those clubs have offered any assistance to players in their minor league farm systems, who are not part of the Major League Baseball Players Association, or any union for that matter.
The effects of COVID-19 will take a toll, but the Bona grads are pledging positivity. Phillips added that there is one positive side-effect to being isolated from the familiarity of spring camp.
"On the bright side, this is unexpected and extra time spent with family," Phillips said. "Which I'm not taking for granted."