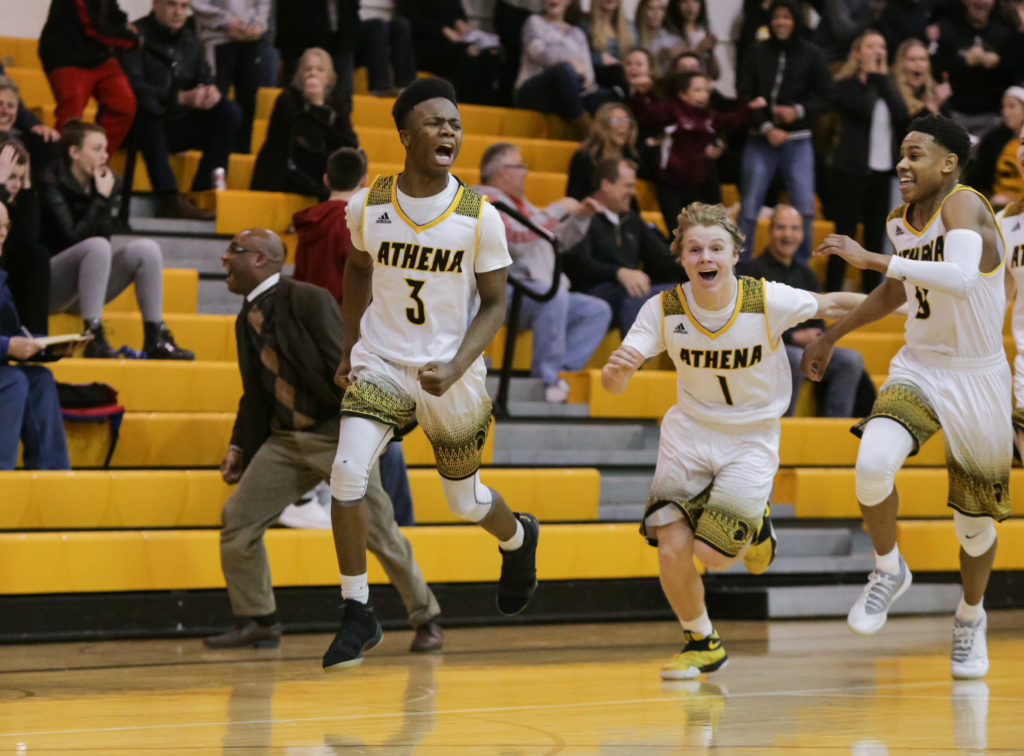 By PAUL GOTHAM
Nigel Scantlebury will continue his academic and athletic career at Central Connecticut State, the former Greece Athena star announced on Twitter Monday evening.
A 6-foot guard, Scantlebury shared team-high honors at Niagara County Community College this past season scoring 14.3 points per game. He led the Thunderwolves with 5.3 assists per contest with an assist to turnover rate of 2.1.
#Godfidence CCSU'22 pic.twitter.com/rSS0wxYpbq

— 1️⃣ (@_Nigel___) March 16, 2020
The 2017-18 Monroe County Division III Co-Player of the Year, Scantlebury 15.9 points per game and was part of three Athena teams which reached the Section V Class A1 finals.
Central Connecticut State, coached by former NBA veteran and University of Connecticut standout Donyell Marshall, competes in the Northeast Conference.