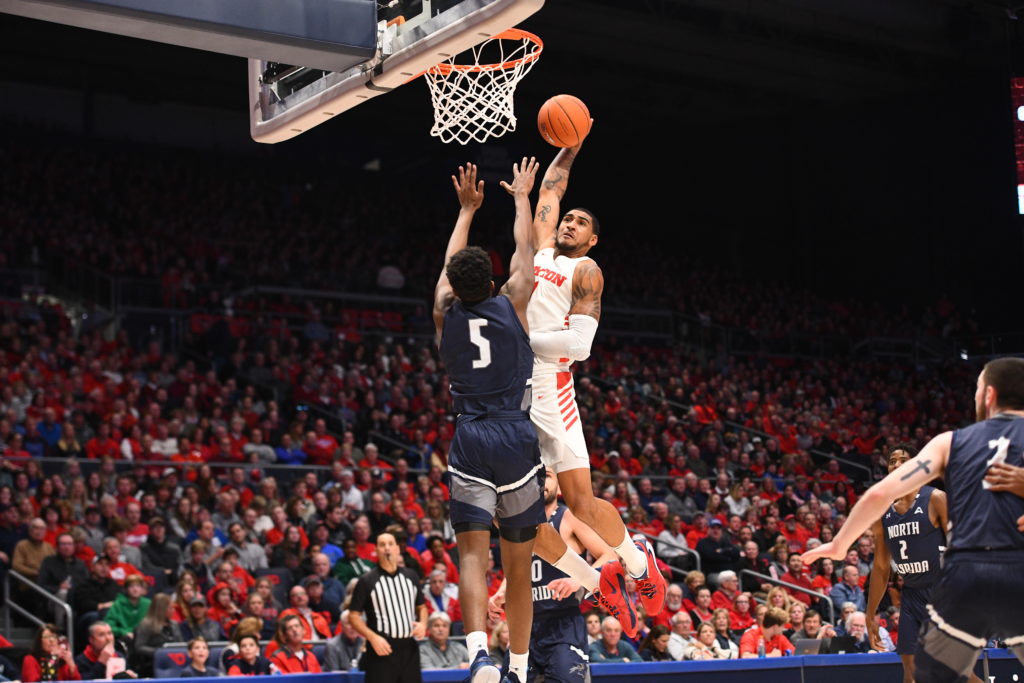 By CHUCKIE MAGGIO
There is a wide range of emotions around college athletics right now, but none of those feelings include the unbridled joy and happiness we associate with this time of year.
You feel for the seniors, who are either unable to compete in one last March Madness or are missing more than half of their final spring season. Perhaps they will be granted another period of eligibility by the NCAA, but a fifth year is not for everyone.
You feel for the fans and families, some of whom booked long flights or drove grueling distances to see the conference tournaments in person. Most didn't even make it through the arena doors, first due to a restrictive no-fans policy and then to game cancelations.
You feel for the Dayton Flyers, who just had the most successful season in their 115-year basketball history but watched it end abruptly at 29-2. They were undefeated in regulation and one of the favorites to make the Final Four. Now they're an all-time "What If?" and their show-stopping superstar (Obi Toppin is a projected NBA lottery pick) will never get his March moment with the teammates he absolutely adores.
You feel for the unnamed Colonial Athletic Association official who tested positive for coronavirus, hoping he and the other participants who were potentially infected make a full recovery.
We can understand the calls that were made for the health and welfare of the country and still feel the deep void the decisions left. Over 5,000 people have died globally from the pandemic, and we don't know how high that toll could rise. As crushing a blow as yesterday's cancelations dealt the sports world, being overcautious is better than being irresponsible. It's just really, really hard to tell that to college kids who have worked their entire lives and will never compete at the college level again, or the hourly arena workers who are awaiting word on whether they will receive financial compensation while there are no events.
Could the NCAA have followed the professional ranks and suspended play without fully canceling it, leaving the possibility open for winter and spring championships to eventually take place? Maybe, but there would be so many logistical challenges that the professional sports leagues won't face. Graduation is in May, and many collegiate student-athletes will shore up professional plans before they walk the stage. As much as the phrase has been used, these are truly unprecedented times for the NCAA.
The conclusion of a long day yesterday, from Rochester to Brooklyn and back to Rochester early Friday morning, was an Uber ride with a father of a soon-to-be Division I athlete who will be enrolling in the 2020-21 school year. The player spent the past few years at a boarding school, so he is confident that if he is unable to spend a summer session on campus after graduation due to the coronavirus, he will be able to adapt quickly to college life.
Other incoming freshmen, the father mused, would be affected by starting on campus in the fall. "It's going to be a huge adjustment for them, and they're not going to have very much time before the season," he noted.
The coronavirus adjustments, for the time being, apply to all of us.