UNIVERSITY PREP (14-4) 66
AQUINAS (10-9) 68
Aquinas (11-9) snapped its four-game skid in a 68-66 win over UPrep (14-5) on Wednesday night. The Li'l Irish were led on Senior Night in scoring by three non-seniors, Henderson (19 points), Jack Bleier (18) and Myles Blackwood (16). With the next game for each of these teams being a sectional contest, it was the home underdogs who found a way to head to the postseason on a high note. READ MORE.
NEWARK (10-10) 70
NE DOUGLASS (9-11) 74
Four players went into double figures for NE Douglass as the Panthers won their second game in the last three. Lamar Lovelace was NE Douglass' leading scorer with 24 points. Lovelace also had eight boards, eight assists and four steals. Adonis Flagler aided Lovelace's efforts with 17 points and six rebounds. Nicolas Jeanty's 15 points and Trynzeir Parker's 11 represented the only other Panthers in double digits. Jeanty also added six rebunds and four steals. Jason Jones (3), Delzair Hanks (2) and Je'Keim Mosley (2) rounded out the scoring for NE Douglass. Josh Green and Devin Agosto both had double-doubles for Newark. Green had 11 points and 11 rebounds, while Agosto ended the contest with 24 points and 11 boards. Carter Steve pitched in 13 points for the Reds and Raeshawn Howard had 12. Adam Lombardi (6) and Stevie Brown (2) also scored for Newark.
WELLSVILLE (10-10) 42
ALLEGANY-LIMESTONE (SECTION VI) 45
DESTINY (5-14) 68
HOUGHTON (12-5) 50
BROCKPORT (9-11) 62
PITTSFORD MENDON (15-5) 68
Green scored 17 of his game-high 23 points over the final 16 minutes of play as Mendon rallied for its sixth win in the last seven games.
"We just had to match the intensity of Brockport," Green said after the 68-62 win. "They were definitely playing harder than us." READ MORE.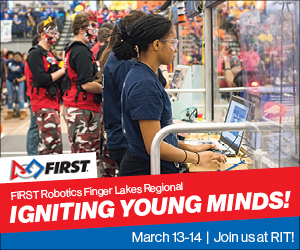 GREECE ATHENA (9-11) 62
BRIGHTON (7-13) 67
Brighton held Greece Athena to 10 points in the fourth quarter to hold on for its second win in a row to end the season. Matthew Falter led the Barons with 14 points and Lukas Stanat backed him up with 12 of his own. Tyler Ortiz's nine points, Aiden Lazenby's eight and Nathan Martin's seven made up most of Brighton's secondary scoring. Olin Stanat scored four points to round out Brighton's scoring. DeAndre Newsome scored 14 points to power Greece Athena's offense. Jake Cerone added 11 points, while Terrell Wilson Jr. contributed 10. Tre Jackson netted nine points and Kenny Freeman pitched in seven. James Reaves Jr. (5), Jahon Jones (4) and Edgardo Ortiz (2) also scored for the Trojans.
HONEOYE FALLS-LIMA (10-10) 59
EASTRIDGE (16-4) 56
This put Jalen Rose-Hannah on the foul line down three. Hannah made the first and tried to intentionally miss the second so Eastridge had a chance at the offensive rebound and tying bucket, but sank that one as well. HF-L escaped East Irondequoit with a 59-56 victory. READ MORE.
WEBSTER THOMAS (12-7) 76
GATES-CHILI (9-11) 58
BATAVIA (13-6) 67
GREECE OLYMPIA (1-19) 40
CANANDAIGUA (4-16) 42
SPENCERPORT (8-12) 54
Spencerport used a 14-5 third quarter to secure the season split with Canandaigua. Ben Reding scored 12 of his team-high 15 points for Spencerport in the second half. Patrick Uebelacker was the other Ranger in double figures with 13 points. Alex Anderson added eight points, Jon Taylor pitched in five and Andre Marianetti and Gianni Pellett scored four apiece. Vince Ranieri (3) and Zach Laubacher (2) rounded out Spencerport's scoring. Casey Herod netted 14 of his 16 points for Canadaigua in the final eight minutes. Luke Pawlicki also went into double digits with 10 points. Cody Aikey (5), Nick Ferris (4), Bryan Boldrin (4) and Nick Brunelli (3) also scored for the Braves.
HILTON (12-8) 72
VICTOR (19-1) 60 OT
Tah-Jae Hill scored 13 points in overtime to help Hilton end Victor's perfect season. Hill finished the game with 32 points, including four made threes. Najier Daniels' 12 points and Colin Burkis' nine helped Hill lead the Cadets' offense. Jason Story (6), Ryan Kurtz (5), Nick Graziano (4) and Preston Prince (4) also contributed to Hilton's scoring effort. Matt Caggiano and Chase Dickens netted 14 points apiece for Victor. Connor Williams was the other Blue Devil in double figures, scoring 11 points. CJ James came within a bucket of joining Caggiano, Dickens and Williams, pouring in eight points. Will Tehan (4), Alex Newton (3), Will Stone (2), Jaxen Roth (2) and Phil Nwugwo (2) also scored for Victor.
PENFIELD (11-9) 45
WEBSTER SCHROEDER (56-14) 47
Ben Carey and JoJo Plummer scored six and five points, respectively, in the fourth quarter to help Webster Schroeder hold on to take a season split with Penfield. Carey ended the game with nine points and Plummer notched seven. Evan Ferrari led the Warriors in scoring with 13 points. James Knox and Nick Hauman notched six points apiece for Webster Schroeder. Josh Hauman (3), Luke Insley (2) and Ethan Fame (1) also scored for the Warriors. RJ Wilkins and Dyllon Scott paced Penfield's offense, as both went into double figures in the scoring column. Wilkins ended the contest with 17 points and Scott pitched in 11. RJ Green contributed six points, Dan Vercruysse netted five and Ethan Fici had four. Matt Gable's two points rounded out the Patriots' scoring effort.
CHURCHVILLE-CHILI (7-13) 50
IRONDEQUOIT (17-3) 74
Three different players went into double figures in the scoring column as Irondequoit wrapped up the Monroe County Division II title. Luke Melidona paced the Eagles with 14 points, while Keenan Robertson netted 13 points and Connor Shafer had 12. Amauri Smith and Nick Leonardo scored nine points apiece for Irondequoit. Rowan McGwin (5), Jason Jacobs Jr. (4), Jordan Kimble (4), Paris Holmes (2) and Jake O'Sullivan (2) also scored for the Eagles. Griffen Stella and Marcus Postell both had 13 points to power Churchville-Chili's offense. Collin Cantrell's eight points and John Bagley's six represented the Saints' secondary scoring. Kamerin Poromon (4), Caleb Smith (2) and John Keele (2) rounded out Churchville-Chili's scoring.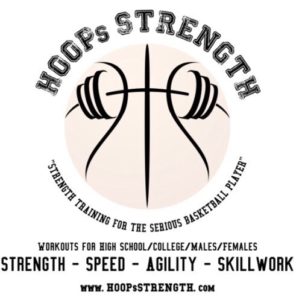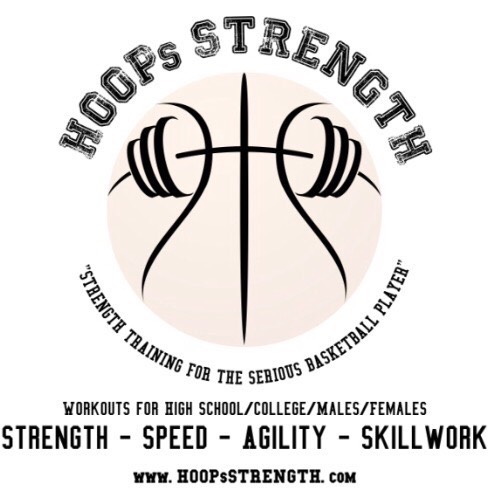 RUSH-HENRIETTA (14-6) 48
FAIRPORT (10-10) 46
Eddie Beverly nailed a three as time expired to help Rush Henrietta claw out its second win over Fairport this season. Beverly's clutch three came just after Ryan Lucey tied the game for Fairport. Beverly finished the game with 19 points, including five made triples. Jevante Williams added 15 points of his own to compliment Beverly's effort. Charles Bowden III (4), Nyles Goodwin (4), Jalen House (3), Gabe Wright (2) and RJ Williams (1) also scored for the Royal Comets. Lucey was one of three players to score in double figures for Fairport. He netted 13 points. Jack Lindstrom led the Red Raiders with 15 points and Stefan Milinkovic had 13. Max Molisani (8) and Jack McDonald (7) rounded out the scoring for Fairport.
ELBA (17-3) 53
WHEATLAND-CHILI (5-15) 42
Colton Dillon buried three threes en route to 25 points for Elba as the Lancers won their seventh consecutive game. Zach Marsceill notched nine points for Elba, while Collin O'Halloran and Andrew Hare netted six apiece. Jaykob Belluscio (5) and Greyson Huntington (2) also scored for the Lancers. Brian Napier led Wheatland-Chili in scoring with 12 points. Terry Bayly-Henshaw contributed nine points and Jose Rivera had eight. Brendan Moore (6), Maurice Brown (4), Aubrey Sheffield (2) and Gabriel Rosado (1) rounded out the scoring for the Wildcats.
PEMBROKE (8-12) 56
ALEXANDER (11-9) 58
OAKFIELD-ALABAMA (15-5) 59
HOLLEY (2-18) 45
LIVONIA (13-7) 54
AVON (14-6) 53
Two of Alex Minnehan's team-high 29 points for Livonia came from the free throw line with 19 seconds left to put Livonia ahead for good. Avon missed a shot at the buzzer that would've won them the game. Minnehan also had four steals and three blocks in the game. AJ Davin scored nine points in his season debut for the Bulldogs. Nick Rowland scored 14 points to lead Avon's offense. Zack Colvin and Michael Rowland each scored 11 for the Braves, while Tyler Dailey netted 10.
DANSVILLE (4-16) 56
LETCHWORTH (12-7) 66
LEROY (10-10) 42
PERRY (15-5) 62

MOUNT MORRIS (9-11) 56
PAVILION (3-17) 78
HAVERLING (10-10) 49
WARSAW (3-17) 36
BATAVIA NOTRE DAME (16-4) 47
LYNDONVILLE (12-8) 46
BYRON-BERGEN (13-7) 78
ATTICA (8-12) 58
CALEDONIA-MUMFORD (17-3) 83
KESHEQUA (3-17) 44
Vin Molisani and Joe Laursen both had double-doubles as Caledonia-Mumford locked up a share of its seventh LCAA title in the last eight years. Molisani finished with 23 points, 10 rebounds, eight assists and three blocked shots. Laursen had 17 points, 10 boards and six rejections. Kyle Wade added 13 points for the Raiders, while Noah Carnes pitched in eight. Hunter Stephens led Keshequa with 12 points. Brent Bird contributed 11 for the Indians.
JASPER-TROUPSBURG (13-7) 52
BRADFORD (15-5) 56
GENESEE VALLEY (16-4) 70
BOLIVAR-RICHBURG (6-14) 53
FRIENDSHIP (2-16) 27
BELFAST (7-12) 44
ANDOVER (5-14) 68
WHITESVILLE (2-17) 50
FILLMORE (15-4) 53
CUBA-RUSHFORD (9-9) 72
PRATTSBURGH (15-5) 64
AVOCA (19-1) 67
Jonathan Jensen scored 11 points in the third quarter as Avoca turned an eight-point halftime deficit into a six-point lead during those eight minutes. Jensen finished the game with a team-high 21 points. Brady Brandow pitched in 14 points for the Tigers, while Pacey Hopkins had 12 points and Devin Stowe notched 10. Tristian Stark scored eight points and Thomas Derick had two to round out Avoca's scoring. Mason Putnam carried Prattsburgh's offense with 38 points. Putnam went 9-for-12 from the free throw line and made 10 two point field goals. James Crowder and Ammon Anderson scored eight points apiece for the Vikings to complement Putnam's performance. Kris Johnson (7) and Henry DeVoe (3) also aided Prattsburgh's offense.
SCIO (16-4) 64
ARKPORT-CANASERAGA (0-19) 39