By JOHN LIKANJE
ROCHESTER, N.Y. – On February 14th in the Louis Alexander Palestra, the University of Rochester Yellowjackets took on the Brandeis University Judges. The Yellowjackets were in the midst of a 7-0 run late in the second half that blew the game open. With two and a half minutes left, Rochester guard Trent Noordsij drove into a wall of three defenders and missed a layup. Fortunately, his classmate, junior center Ryan Algier, followed him up with a putback while being fouled. Algier pumped his fist and the crowd erupted as the Jackets took a commanding 17-point advantage and cruised to an 80-65 victory.
Algier (Fairport '17), the only Rochester native on the roster, finished with 14 points on 6-of-8 shooting and eight boards. However, the stat sheet didn't showcase his effectiveness at calmly kicking the ball out of double teams and being aggressive on the low block. Algier credits his change in demeanor as the primary reason why he's averaging a team-high 14.6 points and 7.9 rebounds while leading Rochester to a 15-7 record. This is the first time in his life the Fairport native has been "the guy" on a team and he is fully embracing it.
"It's definitely been a challenge for me at first," Algier acknowledged. "I think my teammates are doing a really good job of moving around me, specifically when I catch the ball in the post. They're finding ways to get open that I can either hit them or they're just going to be clearing out space so that I can get 1-on-1 matchups."
"He's always been one of the taller guys and really long," Rochester head coach Luke Flockerzi said about Algier's potential. "You could tell that he had the chance to be good at basketball because he did some things naturally that were hard to teach as far as keeping the ball high. He had good touch around the hoop.
"It wasn't until we started recruiting him as a senior (in high school) that we felt that he could really have a chance to succeed here and have a special career. A lot of that was to do with him. I think he kind of decided later in his high school career that he wanted to focus on basketball and was really committed to doing everything he could to be the best player he can be. I think, once we kind of learned that too and saw that drive in him, we were excited about what he might offer to our program and the type of player he could be long-term."
Despite his size, Algier has never had to worry about carrying the scoring load. In his first two years at Rochester, the 6-foot-10 center averaged a combined 10.2 points and 4.5 rebounds on squads led by the duo of Ryan Clamage and Jacob Wittig. In high school, Algier played on Scott Fitch's Fairport squads led by current Hobart Statesman Dan Masino. 
"Definitely something I struggled with in the past was being aggressive and being super confident in my game," Algier acknowledged. "I've always just been more of a passive player. I only tried to take shots when I was open. Just try to do things correctly.
"This year, he's (Flockerzi) really like 'Hey, we lost six seniors. We have a very, very young team. Mostly freshman. We need you to step up and be aggressive. I want you to miss shots this year. I want you to make mistakes where you're trying to fit a ball into a window.' Just by telling me that, it was an adjustment at first. I've just tried to take that to heart and be more aggressive in my play. Still doing everything as smartly as possible."
"It's been fun to watch him progress as a person, as a player, as a student," Flockerzi said about Algier. "It's been a really neat opportunity to be able to coach him at this level."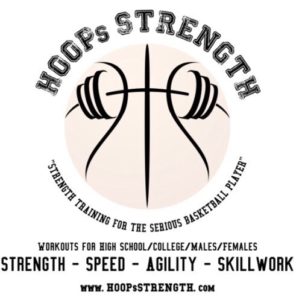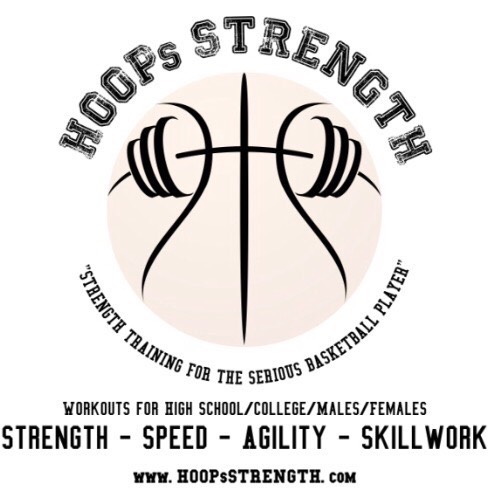 Part of Algier's success is dedication to offseason workouts and expanding his game. Rochester assistant coach Dan Kaigler, who played at Le Moyne College, works on the same low-post and high-post moves with the junior center every practice.
"A lot of the things we work on is taking our time and patience when we catch it on the block," Kaigler explained. "Every day when we do post moves, he has to ball fake to the cutter first. Something else we're going to work on going forward is ball-faking to the perimeter because now he's demanding double teams. To get guys to react and give him more space.
"That's the biggest thing, first and foremost: to just give him more space when he gets the ball in the post. And then working on a ton of footwork where, if he gets to a certain place, he can always make a move. Whether it's an up-and-under, a step-through, a drop-step or just something as simple as a hook. He's really getting good at reading and reacting to how the defense is guarding him, which is all credit to him."
"He was a big as a player," Algier explained about Kaigler. "It's kind of nice, as a big player here, to have somebody who was and teach the same drills. He's brought a lot of new twists to drills I've done in the past.
"One classic drill I've done is like just a simple (George) Mikan drill where you're just putting in layups. He really challenged me on doing that. He'll get a pad and hit me as I'm doing it. He'll make me do it with two balls in my hands so that I only have one hand to finish. He'll make me step out farther and do hook shots. He'll just really push me to keep working on all the little things that I need to work on."
Matt Jones, owner of Hoops Strength, a basketball strength and conditioning company based in Rochester, pushed Algier to his limits and helped add weight to his lanky frame.
"I'm a big picture guy, especially with bigs," Jones explained. "His dad is 6-foot-8. Ryan, at the time, was already 6-foot-3, 6-foot-4. So you can tell he was going to be at least 6-foot-7, 6-foot-8. I thought Ryan had an enormous upside right away. Our workouts are very intense. We do a lot of agility work and core work. I think he's finally at the maturation level where his brain and feet are on the same page. All of the agility drills have helped him with his footwork and his confidence with his feet and being able to catch the ball on the perimeter even.
"We worked a lot on facing the basket where he'd catch the ball with his back to the basket and then face up. Even if he wasn't going to make a move facing the basket, what I had him do a lot was doing an inside pivot."
"I would do strength training for about 30 minutes and then basketball work for about 30 minutes every time," Algier explained. "You can kind of feel the results. You feel stronger. You feel more confident in what you're doing. You work on so many different things that you need to do. I've gone to countless other sessions with him over the past six years or so.
"Having a trainer like that, especially Matt, who's just super positive. Helping you out, making sure you're doing everything with the right form. It's something that's really helpful, especially for me. I was a very young, skinny guy. I couldn't lift a lot of weights. But he made sure I was doing everything I could. Making sure I was doing everything in the right form so I wouldn't hurt myself. It didn't take long before I was lifting things I couldn't even touch before. I highly recommend to any athlete trying to get an edge."
The Fairport native picked up advice and wisdom along the way and put it all together this season. Despite not watching a lot of professional basketball, Algier is a Washington Wizards fan and models his game after guys such as Tim Duncan and Tyler Hansbrough.
"The way he (Duncan) works and all the moves he has," Algier said of the now retired NBA MVP . "Also, just him being a very smart player. Being able to do what he did for a very long time.
"Extremely tough, hard-working player," the junior center continued, referring to Hansbrough. "Just like kinda fun to watch. They (University of North Carolina) were really, really successful when he was there, so it was kind of fun to root for them."
Algier is ranked top 10 in field goal percentage (1st), blocks (2nd), rebounding (4th) and scoring (6th) in the University Athletic Association (UAA). Brandeis head coach Jean Bain, in his second year at the helm, noticed considerable changes in Algier's body and mind set and called him "the best center in the league."
"You look at where his numbers were last year to where they are this year," Bain explained. "Plays extremely hard. They run their offense through him. I have so much respect for him because he's very versatile. He can play inside, he can play outside. He's a guy that's made a tremendous, tremendous jump. Overall, he's a very talented player.
"The one thing I've noticed from film is how strong he's got compared to last year. Obviously, he already had the skill package. A lot of this stuff that he does, you can't teach big kids. He can catch the ball at the high post. He can face you. He can shoot it. He can put it on the floor. He's got a great little jump hook. He can step out on the perimeter and catch the ball."
"A lot of our UAA games, we've played a lot of big, physical guys," Algier stated about the grind of conference games. "When we played against NYU (New York University), they have bigs who are just pushing you the whole game. When we play Wash U (Washington University at Saint Louis), they have a couple of guys who are 6'9, 6'10 and have like 50 pounds on me."
Algier hopes this year's success results in an NCAA Tournament bid. Along with a 15-7 record, Rochester sports a 6-5 mark in conference play with three games remaining. If they receive an at-large bid, Algier would be the second Rochesterian big man in recent memory to lead the Yellowjackets to the Big Dance. The 2017 Elite Eight squad had senior center Zack Ayers (McQuaid Jesuit '13) roaming the paint as well.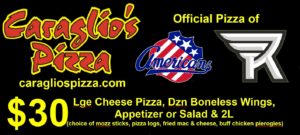 "If I keep working hard, there's really big things I can accomplish for our team," Algier said. "I really want to be able to do that. Our team is my first priority. I want us to be as successful as possible. Whether that means I'm playing 40 minutes a game or I'm playing zero minutes a game, I know that means I just need to keep working hard for whatever our team needs.
"Just try to go out there and have fun, honestly. That's what it's all about: having a good time when you're out there, but also just helps me play at a better flow of the game. The less I'm thinking on the court, the better it is."
Besides Algier, the Yellowjackets are led by Patrick Benka, Ross Gang, Kailan Lee and Noordsij. Rochester's next game is Friday night at Case Western Reserve University at 8 p.m. The Yellowjackets defeated the Spartans, 88-86, in overtime on January 24th.