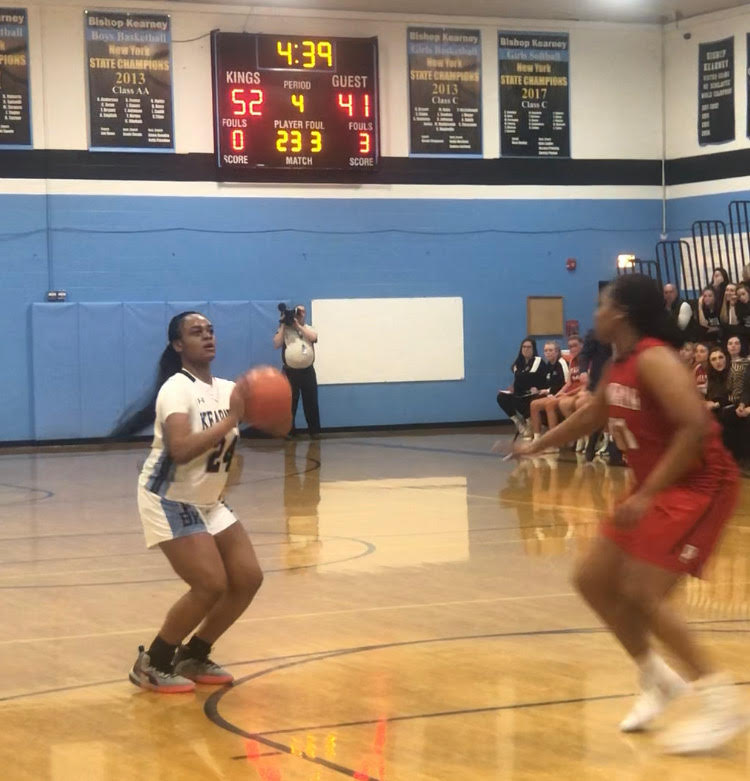 By BILLY HEYEN
ROCHESTER, N.Y. — When a Bishop Kearney shot goes up, Taylor Norris tells herself one thing: "It's one-on-one, you gotta go." Early in Wednesday's fourth quarter, a Camille Wright wing 3 attempt was on its way to the hoop while Norris slid inside her defender. The offensive rebound fell right to Norris, who put it back up and in.
As the ball fell through the basket, Norris was knocked to the ground. The whistle didn't blow, but it didn't matter. Bishop Kearney was up 10 thanks again to Norris' work on the inside.
"We count on it," BK coach Kevan Sheppard said of Norris' play. "We need that. It's funny, I don't think people pay as much attention to her, and I'm sure that's gonna change going forward now."
Taylor Norris grabs the offensive rebound and scores to put @BKHS_Sports up 49-39 with 6:55 to play. Norris has 14 points and 9 rebounds. @PickinSplinters pic.twitter.com/vnqYDPnL49

— Billy Heyen (@BillyHeyen) February 13, 2020
Behind a 14-point, 12-rebound double-double from Norris, Bishop Kearney (15-3) beat Penfield (16-2), 56-44, in a rematch of last season's Class AA sectional final. Norris was joined in double-figures by Kaia Goode (13), Marianna Freeman (12) and Wright (11). The win extends Kearney's winning streak to six-straight games while preserving an undefeated record against Section V foes for the Kings.
"To play them once, it really helps us," Goode said, "because now we see what they're planning on doing, so we can work on what we need to do, because while we came out on top, we have time to go back and see where everything went wrong and then figure that out."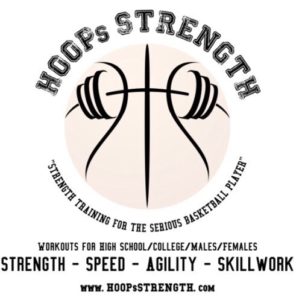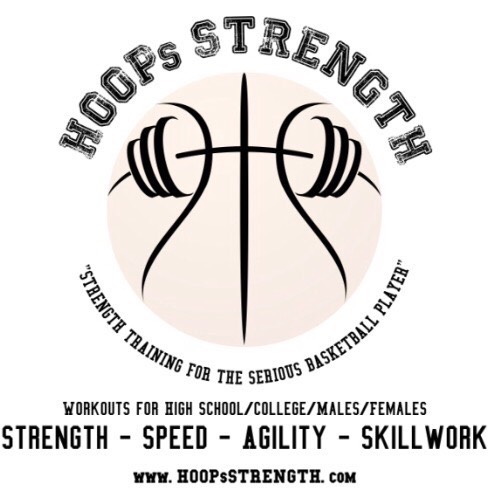 When Kearney and Penfield met in last year's Section V Class AA final, BK prevailed with a 58-54 win, and many of the pieces from both teams returned this season. Each graduated one all-tournament team member from last year's sectionals — Kearney's Lytoya Baker and Penfield's Brianne Moxley. But BK returned fifth-year varsity players in Saniaa Wilson and Marianna Freeman, while Penfield features Fordham commit Baylee Teal and 18-plus points per game from Nyara Simmons.
Entering Wednesday night, neither team had lost to a Section V opponent. Both teams have beaten Mercy, possibly their strongest competition in Class AA, while Penfield also beat AA's surprise team Gates-Chili. Wednesday would be an opportunity for one group to make its case as the best team in Section V, but it would also provide a preview of a matchup almost certain to happen again come sectional time.
"It's a Penfield game," Sheppard said. "Twitter, Instagram, everybody knew this was a big game for both teams. So it just takes a little while for everybody to shake their nerves off and then get into it."
The Penfield senior forward Simmons was the quickest out of the gate, scoring eight points in the first quarter. Three of her four makes came on high-arcing stepback jumpers from the foul-line area.
End of one: @mvogtpenfield 17, @BKHS_Sports 16.

Nyara Simmons has 8 points for Penfield, including the stepback below. @PickinSplinters pic.twitter.com/yYA3RoYWn0

— Billy Heyen (@BillyHeyen) February 13, 2020
The Patriots scored the first seven points of the second quarter to take a 24-16 lead, as their 3-2 zone defense and double teams on BK center Saniaa Wilson slowed the Kings down. But both Goode and Freeman hit shots from the outside and scored in transition to keep Kearney in the game as Penfield focused on defending the paint.
"We needed those outside shots, because without those outside shots, we would've never stayed up with them," Norris said. "Our shooters really came through for us, especially if Saniaa's double teamed, our shooters really helped us out."
Floater from @KaiaGoode gives her 8 and brings @BKHS_Sports within 28-25 of Penfield with 1:21 until half. @PickinSplinters pic.twitter.com/dowUDWLRy6

— Billy Heyen (@BillyHeyen) February 13, 2020
Goode hit a 3-pointer from the corner early in the third quarter to tie the game at 33. Penfield went up 39-36 before BK closed the quarter on a 9-0 run. It's been a theme all year, Kearney as a third-quarter juggernaut, and it held true again Wednesday.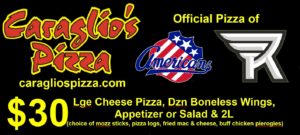 Sheppard, Norris and Goode were all without a great explanation for the third-quarter surges, but each could smile about it after the game with the difference it made against Penfield. Wilson scored in the post to finish off that third-quarter run, so Kearney took its six-point lead to the fourth.
"Penfield came out ready to play," Sheppard said, "and once again we need to get punched in the mouth before we respond."
Third quarter's final bucket goes to @21SWilson, and @BKHS_Sports leads 45-39 against Penfield after three. @PickinSplinters pic.twitter.com/DS4xv9PsS8

— Billy Heyen (@BillyHeyen) February 13, 2020
The full-court pressure defense that BK employed for the entire evening appeared to pay its biggest dividends in the fourth quarter. Penfield's shots came up short time and again. With Wilson and Norris gobbling up rebounds inside, the Patriots rarely had second chances. Sheppard had seen on film that Penfield had only been pressed sparingly this season, so he used that to BK's advantage.
Stops at one end turned into points at the other end. Norris scored on the putback to put Kearney up 10, her second hoop after halftime that came directly on the offensive glass.
"My mentality is I'm stronger than everybody," Norris said, "so when I get there I just gotta think no one can stop me, and no one can control me."
From there, the Kings only scored seven points across the game's final six and a half minutes. But they held the Patriots to five points the rest of the way, giving Kearney a home win.
If both teams win out to end the regular season, Penfield would claim Class AA's top seed while BK would slot in at either the 2- or 3-seed line. That means the next time the Patriots and Kings could face off would be March 6 in the sectional finals. Their dominance against Section V teams all season would point to that as a likely outcome.
After Wednesday's game, Sheppard suggested that this first meeting could help Penfield get used to Kearney's speed. He was sure to throw in an "if there is a next game," but both Goode and Norris spoke in the affirmative when asked about a possible rematch.
"It definitely does (help)," Norris said, "because now we're gonna be prepared to know what's gonna happen, and we're only gonna get better from here."