By CHUCKIE MAGGIO
Editor's note: As this calendar year comes to a close and 2020 fast approaches, the St. Bonaventure men's basketball program is wrapping up one of its most memorable decades. The "Bonnies Basketball Decade In Review" series takes a look back at the players, games and moments that defined the 2010s.
Today, Chuckie Maggio wraps up the series with the 10 best games of the decade.
10. Dec. 16, 2017: St. Bonaventure 81, Vermont 79
Matt Mobley hadn't made a basket all game, his most atypical performance in a Bonaventure uniform. When it mattered most, though, he was the hero, with the buzzer-beating three-pointer to gain a quality non-conference win in Rochester.
What if Mark Schmidt got the timeout he wanted his team to call? Only veterans like Jaylen Adams and Matt Mobley would have been able to pull that full-court play off in those circumstances. 
9. Feb. 20, 2016: St. Bonaventure 79, Dayton 72
Jaylen Adams's coming out party was a special one. The then-sophomore dropped 31 points, including the go-ahead three-pointer with 36 seconds left over Scoochie Smith, pacing Bonaventure to its first win at UD Arena since 2002.
The Bonnies' win put a stunning loss at La Salle behind them and gave them their third win against a top 50 RPI team, as well as their fourth in a row against ranked opponents.
8. March 2, 2016: St. Bonaventure 98, St. Joseph's 90
Otherwise known as the Marcus Posley Game. Bonaventure needed all 47 points in Posley's brilliant performance at Rochester's Blue Cross Arena, in a game the Bonnies thought would bolster their NCAA Tournament case. 
This was not the result of a volume-shooting effort; Posley missed just four of his 19 shots, drilled six of his seven three-point attempts and made 11 free throws to narrowly miss 50 in just 35 minutes of action.
After Jaylen Adams torched the Hawks for 31 in Philadelphia a month earlier, Phil Martelli and the SJU coaching staff were determined to focus on Adams and let Posley try to beat them. He did. 
7. Feb. 7, 2015: St. Bonaventure 73, VCU 71
Posley's two years were filled with clutch performances, including the week he hit back-to-back buzzer-beaters. After ending Davidson's home win streak with a walk-off that Wednesday, he concluded one of the most competitive, intense games in Reilly Center history by calling game again against No. 18 VCU.
6. March 14, 2014: St. Bonaventure 71, Saint Louis 68
The Bonnies looked overmatched at the beginning of the A-10 Tournament quarterfinal meeting, like a team that came in losing five of six playing the best team in the conference tends to look. The Billikens jumped out to a 20-9 lead in the first eight minutes, forcing two early Mark Schmidt timeouts. Even when Bona responded with 10-2 run, Saint Louis had a double-digit run as an answer. The Bonnies entered halftime down 10, 20 minutes away from elimination.
Then Matthew Wright got to work. Wright scored 17 second-half points, including five three-pointers. Two of those three-pointers gave Bona a lead, once at the 9:15 mark of the second half and again with 39 seconds left. The would-be game-winner was quickly matched by a Dwayne Evans trey at the other end, which only made the ending more memorable.
Charlon Kloof couldn't get to the basket, but Jordan Gathers carved a place in Bona lore with one shot.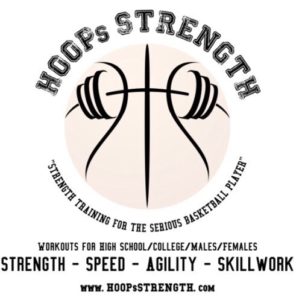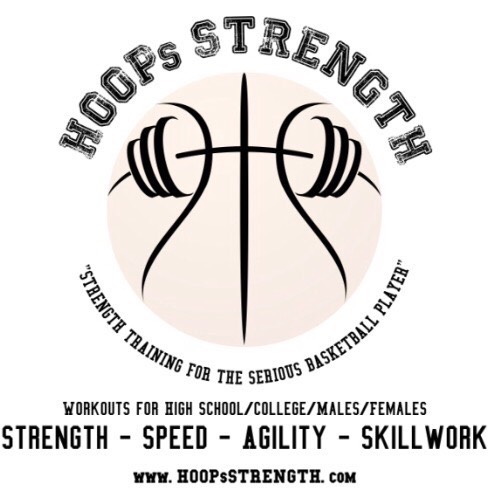 5. March 13, 2018: St. Bonaventure 65, UCLA 58
It wasn't a marathon like Ohio, and it wouldn't be viewed as an objectively great basketball game if it were played outside of the NCAA Tournament. The Bona backcourt was off all night, unable to get shots to fall. UCLA center Thomas Welsh was an NBA Draft pick that June, but managed just two points on 1-of-5 shooting. The teams combined to shoot just 33 percent in the first half.
But with five minutes left, none of that mattered; it was a four-point game in March Madness, the only college hoops game of significance on national television.
Bona fans who packed UD Arena to the gills roared when Matt Mobley snapped out of his spell to drill a three-ball. Future first-rounder Aaron Holiday and backcourt mate Prince Ali scrambled to get the Bruins back in the game with their own timely shot-making, but Jaylen Adams had the last word with his go-ahead jumper and subsequent free throws to ice it.
My friend Mike Vaccaro refers to moments like that one in Dayton as "forever games." That game certainly qualifies. 
4. Dec. 18, 2010: St. Bonaventure 112, Ohio 107 (4 OT)
The Bonnies waited the Bobcats out in the longest game in SBU history, as Andrew Nicholson and Ohio guard D.J. Cooper went toe to toe until Ohio reached four foul-outs and had no bench. 
Nicholson dropped his jersey number, for the most part. The big man temporarily wore a No. 3 "blood jersey" after a dunk in the second half, but eventually changed back into his normal 44 and scored 44 points on 14-of-19 shooting from the field, with 16 free throws. He also grabbed 12 rebounds and dished five assists in a single-game program record 60 minutes. 
Cooper stuffed the stat sheet with 43 points, 13 assists, eight steals and eight rebounds. His three-pointer at the end of regulation sent the game into overtime. Cooper played 55 minutes and tallied 29 of his points in the second half or overtime.
Nicholson's supporting cast helped get the job done, as Demitrius Conger scored 23 points of his own and Michael Davenport added 19. Then-freshman Matthew Wright sank clutch free throws and, off an outlet pass from Nicholson, made the last field goal of the game on a fastbreak layup.
3. Dec. 22, 2017: St. Bonaventure 60, Syracuse 57 (OT)
You know this game was a defensive battle when a charge was the biggest play. The night will be talked about forever in Bona land as the time Bonaventure finally won in the Carrier Dome.
2. Feb. 16, 2018: St. Bonaventure 77, Rhode Island 74
On rare occasions, games that carry as much hype as the "Game of the Decade" between Bona and Rhody live up to every speck of it. 
The No. 16 Rams hadn't lost since December and hadn't lost to an A-10 opponent in 21 games. As much as Schmidt tried to deny it postgame, this was a "must-win" for Bonaventure's at-large bid chances. Add a national audience on ESPN2, the first network ESPN game at the Reilly Center in 15 years, and the anticipation could not be overstated.

The biggest lead of the night was six but URI led by just one with 20 seconds left, when Jaylen Adams found LaDarien Griffin all alone at the basket for the go-ahead dunk. The play was met with one of the loudest Reilly Center crowd reactions I have heard.
1. Feb. 27, 2018: St. Bonaventure 117, Davidson 113 (3 OT)
The only way to make the best basketball game I've seen in person even better would have been to keep the best players eligible; had Jaylen Adams, Peyton Aldridge and Courtney Stockard not fouled out, would we have seen four or five overtimes?
Stockard got things started with an impressive scoring display, posting Bonaventure's first 17 points. This ended up being the third or fourth biggest storyline by midnight and no one batted an eye, which speaks to just how outrageous the 2017-18 season was. 
Five players scored 30 or more points, but only two of them-Matt Mobley and Kellan Grady-did not foul out. Can you remember the five Bonnies who closed the game without looking it up?
The answer: Mobley, Izaiah Brockington, Nelson Kaputo, Amadi Ikpeze and Tshiefu Ngalakulondi.
Aldridge was spectacular, nearly automatic, for the Wildcats: 45 points with eight three-pointers, including a three to cut a four-point Bonnies lead to just one with 45 seconds left in the first OT. Grady made the tying free throws in that first overtime, followed by the tying free throws in the second overtime.
That untested Bona bunch had the final say, however, overcoming a four-point deficit in the third overtime. Ngalakulondi slammed home what ended up being the game-winning dunk, while Mobley's "bye-bye" free throws clinched the game. 
The game, which started at 9 for television scheduling purposes, didn't end until 12:20 in the morning.