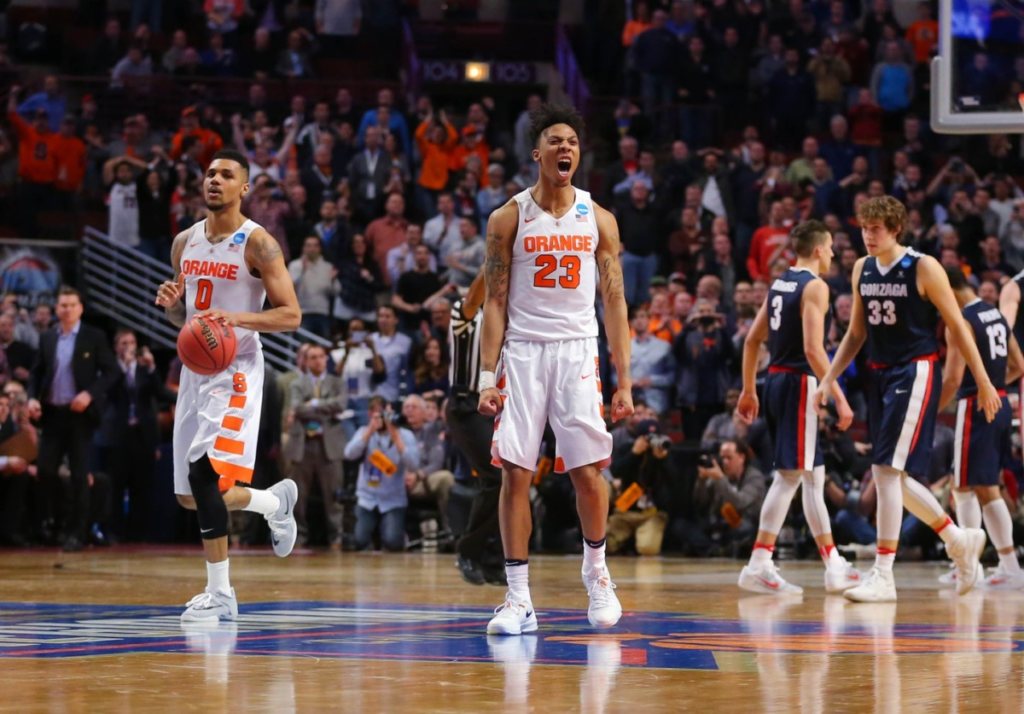 By BILLY HEYEN
Syracuse basketball's last decade has featured two Final Fours, historic comebacks and legendary shots. There've been many more than 12 players who've had influence on games in the Carrier Dome and across the country. But the next step in this 'Syracuse Basketball Decade In Review' is to pick an All-Decade Team, and for that, it gets narrowed down to 12.
I tried to approach this with the impossible balancing act of considering both each player's ability on the floor and also what they accomplished while at Syracuse. The players considered played on Syracuse's teams from 2009-10 through 2018-19, with the added caveat that they played at least half of their collegiate career for the Orange (sorry, Wesley Johnson). There's some consideration of position, especially in the starting lineup, but the bench did turn out guard-heavy in an era of so many strong SU perimeter players. There's also no differentiation between the forward spots because of how interchangeable they are in Jim Boeheim's system.
Below the roster you'll find a section on the toughest omissions from the list, as well. The comments are open, too, if you want to weigh in yourself.
MORE: Read all 'Syracuse Basketball Decade In Review' here
Point guard: Michael Gbinije
There's a ton of argument to be made here for Michael Carter-Williams, who you'll find on the bench. Gbinije gets the nod for me for a couple reasons. First and foremost, he was a shot maker. If we're running Boeheim's offense on this all-decade team, that means we're relying on individuals who can knock down shots and create their own looks. Gbinije shot 38.4 percent from deep in his Syracuse career and had a great pull-up game off the bounce.
NCAA Tournament heroics also play a hand in Gbinije's selection over Carter-Williams, with a clutch shot against Gonzaga keying the Orange's run to the 2016 Final Four. Conversely, Carter-Williams struggled in his final collegiate game against Michigan and Trey Burke. Gbinije also gets the final edge by virtue of having two highly effective seasons with the Orange, while Carter-Williams only had one.
Shooting guard: Brandon Triche
In an era of leaving school early or transferring, Triche was an outlier as the guard from Jamesville-Dewitt started all 147 games in his four-year Syracuse career. He was never the flashiest player, and Boeheim oscillated him between the point and shooting guard spots throughout his time with the Orange. Triche made whatever was asked of him work, with the Orange going 121-26 in his time on campus.
Dion Waiters' talent had him in consideration for this spot, too, but we'll bring him off the bench just as Boeheim did. If we're playing actual games with this all-decade squad, Triche might not play the most minutes at the 2, but his four-year resume and local-kid status make him a deserving starter.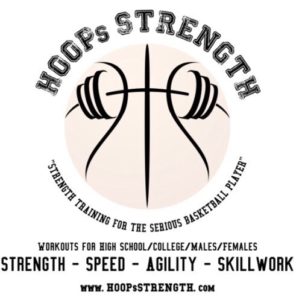 Forward: Kris Joseph
Joseph fits into the long line of successful Canadian recruiting by Syracuse, and for three-straight seasons in the early part of the decade, he averaged double-digit points per game. Before Triche surpassed Joseph's mark, he left SU as the winningest player in program history.
As a sophomore, Joseph usually came off the bench and earned Big East Sixth Man of the Year, but by his senior year, he'd developed into a team leader and earned First Team All-Big East honors. He also was forced to improve his 3-point shooting due to a knee injury he dealt with on and off, and he shot better than 34 percent from distance in his junior and senior years, adding to a solid game inside the arc.
Forward: C.J. Fair
The left-handed Fair contributed across each of his four seasons with the Orange, culminating in a strong senior year when he was named First-Team All-ACC and a Third Team AP All-American. He averaged 16.5 points and 6.5 rebounds per game as a senior, and he scored 28 points in Syracuse's first-ever ACC meeting with Duke, which SU won in overtime.
Fair was an early part of the Brewster Academy pipeline that has brought strong recruits to Syracuse. He also provided the Orange with solid defensive instincts on the wing of the 2-3 zone, averaging more than a steal per game for each of his final three seasons at SU.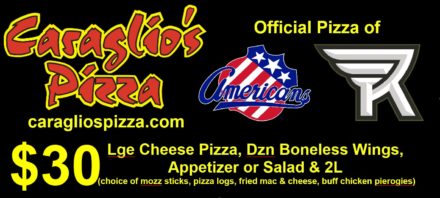 Center: Rakeem Christmas
For three seasons, Christmas filled the role of the center Boeheim started before removing him early in the game and playing him reserve-level minutes the rest of the way. So when Christmas averaged 17.5 points and 9.1 rebounds per game as a senior, it served as a very pleasant surprise. The Orange could rely on Christmas to consistently score from the block as a classic old-school center.
There's a case to be made for Fab Melo in this spot, and there certainly would be game scenarios where you'd want Melo in for his defense over Christmas (who wasn't a bad defender, either). But Christmas' four years in which he came off the bench only twice, along with the strong senior season in which he was the Orange's best player, earned him the starting nod.
The Bench
Note: The ordering of the names on the bench doesn't serve as a ranking.
Michael Carter-Williams
Carter-Williams, listed at 6-foot-5 at Syracuse before being called 6-foot-6 in the NBA, brought an unparalleled length to the point guard spot for Syracuse. That served him extremely well at the top of SU's 2-3 zone, where he racked up nearly three steals a game in his sophomore and final season with the Orange. Carter-Williams also used his length and outstanding vision to average 7.3 assists per game as a sophomore.
The biggest downfall for Carter-Williams was his shooting, but he still used his ball-handling and athleticism to score 11.9 points per game as a sophomore. He also contributed more on the defensive glass than most Orange guards, averaging 4.9 rebounds per game in his final season at SU.
Tyler Ennis
Ennis was a highly touted recruit, another kid from Ontario come to play at Syracuse, and in his lone season with the Orange, he lived up to most of the hype. It's not often a freshman point guard leads a team to a 25-0 start to the season, but Ennis did just that. Of course, everyone remembers the game-winner at Pittsburgh, but Ennis also scored eight points in overtime against Duke for a win as one of his other high points in 2013-14.
The mark against Ennis is what happened in Syracuse's final nine games that season, when the Orange closed the campaign with a 3-6 record. Ennis had a chance to prolong SU's season against Dayton in the NCAA Tournament second round, but his 3-pointer wouldn't fall. That would be the last action of his Syracuse career as he headed to the NBA.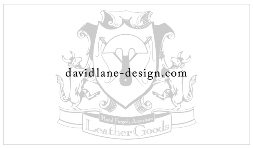 Malachi Richardson
Richardson was a solid player in his lone season at Syracuse. The freshman guard averaged 13.4 points and 4.3 rebounds per game, and he wasn't shy about hoisting shots from deep, making 79-of-224 from 3-point range. But if Richardson had done nothing all season long, except for 12 minutes in the second half against Virginia in the Elite Eight, he'd still have gone down in Syracuse history.
The Orange trailed by 11 points with 12:42 to play, but in the next 12 minutes, Richardson scored 19 points. As the Orange pressed Virginia into mistake after mistake, Richardson made shot after shot. The lasting image of him holding up a 3-point sign over his eyes made it into CBS' "One Shining Moment" montage at the end of the tournament, and for Richardson, that sure was his moment.
Dion Waiters
Waiters never started a game for the Orange, but that didn't stop him from getting buckets. Waiters ended his freshman season with 18 points against Marquette, signaling a big sophomore year to come.
In general, Waiters filled his role as well as he could. He averaged 12.6 points per game off the bench, getting in the game and trying to provide instant offense for the Orange. While not a great defender, he did make plays at the top of the zone, too, averaging nearly two steals per game as a sophomore. Waiters earned Big East Sixth Man of the Year honors as a sophomore before leaving for the NBA.
Tyus Battle
Battle's the only Syracuse player this decade to be the definitively best player on the roster in more than one season. As a sophomore, Battle averaged 19.2 points per game and led the Orange on a three wins in five days run through March, culminating in an upset of 3-seed Michigan State and Miles Bridges. Battle tested the NBA Draft waters and returned for his junior season.
The scoring dropped off slightly for Battle as a junior, more due to the presence of Elijah Hughes than anything else, as Battle raised his overall shooting efficiency. He'll be remembered most by Syracuse fans for his pull-up jumpers from 15-to-18 feet, along with hitting clutch shots, so it was only fitting that in December of his junior and final season with the Orange, he combined them both. A game-winning jumper from the right elbow for Battle against rival Georgetown cemented an Orange legacy of clutch shot taking and making.
Fab Melo
The late Melo's legacy at Syracuse was harmed by the eligibility issue that kept him out of the NCAA Tournament as a sophomore after he'd dominated in the middle of SU's 2-3 zone all year. But Melo the player was just that: dominant.
The big man from Brazil blocked nearly three shots per game and affected countless others. He famously blocked 10 shots in a game against Seton Hall. The 7-foot tall Melo wasn't a star offensive player, but he also wasn't asked to be on a team with scoring punch all around him. One of the greatest Syracuse "what ifs" of the decade surrounds Melo, as if he'd been eligible for the 2012 NCAA Tournament, the Orange could've gone on a deep run.
Rick Jackson
Jackson was a more effective player than Christmas if you compare each of their sophomore and junior seasons, and Jackson too stood out as a senior, averaging 13.1 points and 10.3 rebounds per game while earning Big East Defensive Player of the Year honors. Jackson led the Orange in minutes as a senior, a rare feat under Boeheim.
At 6-foot-9, Jackson could fill a dual forward/center role for this all-decade team while providing a much-needed rebounding presence off the bench, as one of SU's biggest issues all decade has been rebounding out of the 2-3 zone.
Toughest omissions
Trevor Cooney would've made the roster if not for how guard-heavy it already was, as his ability to draw defensive attention off the ball and knock down 3-pointers was important to Syracuse during his four years… Scoop Jardine was a great playmaker during his time with the Orange… Jerami Grant turned into a better NBA player than his college career would have indicated, but he was a standout athlete for SU as a sophomore… Tyler Lydon never quite lived up to his early-career promise with the Orange, but he was a tantalizing mix of inside-outside talent… John Gillon only played one season with the Orange, and there were a lot of duds in there, but he was at the center of every big moment in that 2016-17 season.