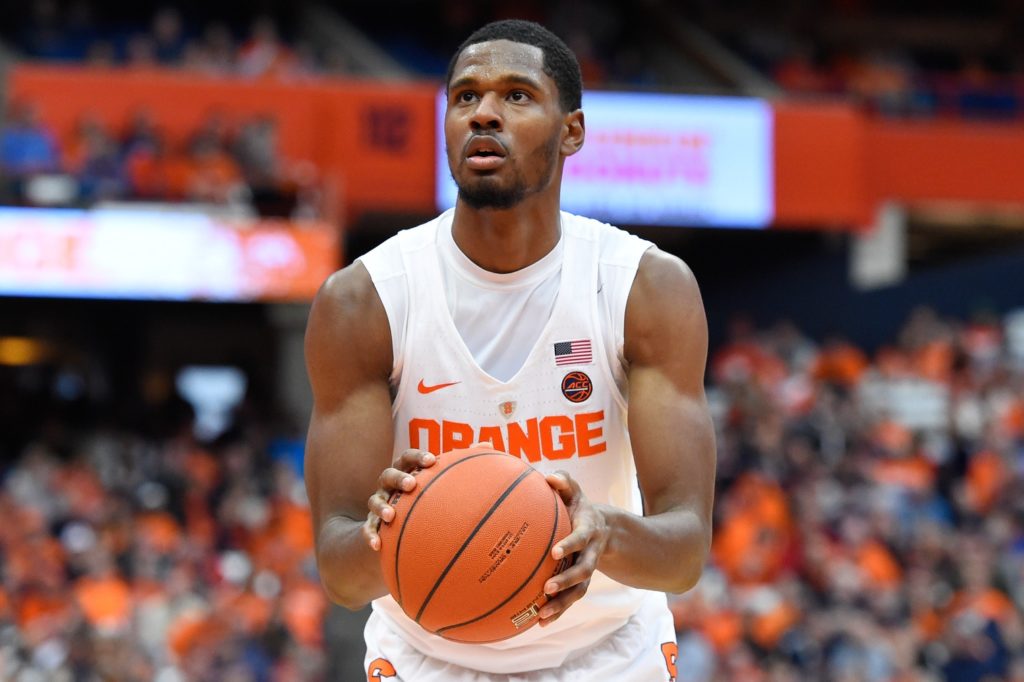 By BILLY HEYEN
The NCAA released its report on the tampering that took place as part of Taurean Thompson's 2017 transfer from Syracuse to Seton Hall. Involved in the tampering were more than 200 total impermissible phone calls between former Seton Hall associate head coach Shaheen Holloway and Thompson's mother. Holloway is now the head coach at Saint Peter's University.
According to the report (which can be read in its entirety here), Holloway made 154 phone calls to Thompson's mother without permission from the SU athletic department while Thompson was enrolled at Syracuse. Once SU denied permission for Thompson to contact Seton Hall upon his request to transfer, Holloway had 87 more impermissible calls with Thompson's mother.
The report states that Holloway didn't report the calls with Thompson's mother because they involved a "personal relationship outside of the prospect and basketball," which Holloway believed made the conversations permissible.
Seton Hall's punishment from the NCAA includes the loss of one men's basketball scholarship during the 2020-21 academic year. Holloway has been suspended four games in his current position and prohibited from recruiting communications for six weeks during the 2019-20 academic year. Seton Hall head coach Kevin Willard has been suspended for two games.
Thompson's transfer came unexpectedly after a productive freshman year at Syracuse, when he started 21 games and averaged 9.2 points per contest. After sitting out a year, Thompson put up 4.6 points per game a year ago at Seton Hall. Thompson has yet to play this season for the Pirates.
Seton Hall released the following statement on the tampering report.
Here's the Seton Hall statement on the transfer tampering matter pic.twitter.com/yKmXlmi5Oi

— Adam Zagoria (@AdamZagoria) November 15, 2019