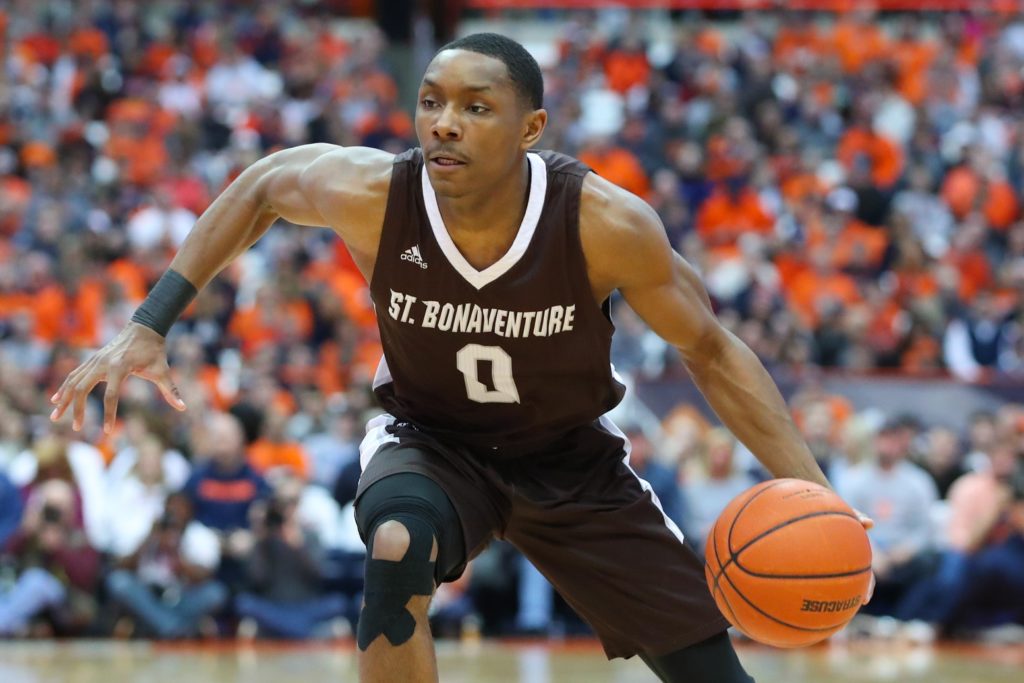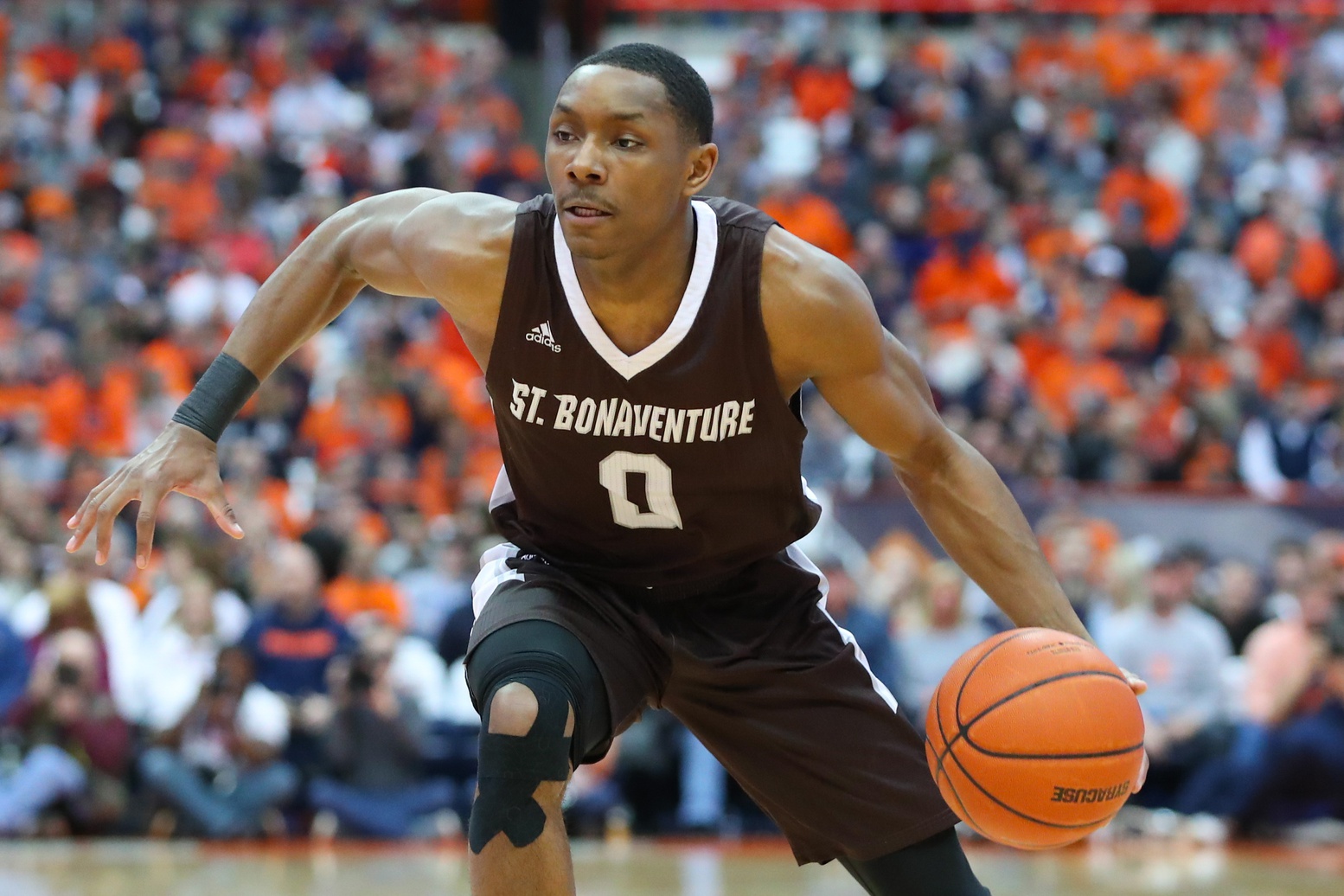 By CHUCKIE MAGGIO
BROOKLYN, N.Y. — St. Bonaventure men's basketball coach Mark Schmidt didn't know where his Bonnies were picked in the Atlantic 10 preseason poll before he began speaking to the media at the Barclays Center on Thursday afternoon. He didn't have a chance to catch a full glimpse of the ranking and awards until he was slid the A-10's official release from across a table in the Brooklyn Nets' practice facility.
Even when he had the release in front of him, Schmidt didn't scour it like a postgame box score. The Bonnies showed well with a fifth place ranking, behind only VCU, Davidson, Dayton and Rhode Island. Sophomore guard Kyle Lofton was voted to the all-league second team and second-year center Osun Osunniyi was named to third team and all-defense.
The polls just don't matter to SBU's 13th-year coach.
"I think the rankings… I think it shows that we've got some respect," Schmidt remarked. "It shows what we've done with the program over an extended period of time; it shows that we have some good players. But in the end, it's a preseason poll. The games are won and played on the court. I've said this before but when we were picked 13th or 14th, we didn't care; it's the same thing.
"And with our guys, hopefully they have the mentality that we don't want to be picked fifth. We want to be picked first or we want to be picked second. So you're still gonna have that chip on your shoulder, but it's for the media and it's for the alums."
Lofton and Osunniyi are the first sophomores to be featured on preseason teams since Andrew Nicholson was named to the conference's second team and defensive squad in 2009. Dayton forward Obi Toppin made the first team, the only sophomore more highly regarded than Lofton.
"I've said it over and over again: my assistants to a really good job evaluating. Going out and really working and trying to find guys that have a high ceiling," Schmidt said. "Guys that understand how to play, that fit what we're trying to do. And I've been lucky with that."
Two years ago, the Bonnies were picked second at Media Day and finished in the same spot. Last year, they were picked ninth and ended the regular season in a crucial top four spot. Of all the A-10 coaches, Schmidt might have the best grasp of how little the October prognostications matter.
"That's great to have, all the rankings, but I'd like to find out when's the last time those rankings were all correct at the end of the year. Probably never, right?" Schmidt said. "Who was picked last year and who won it last year?… It means nothing, but I'm glad our guys are getting some respect."