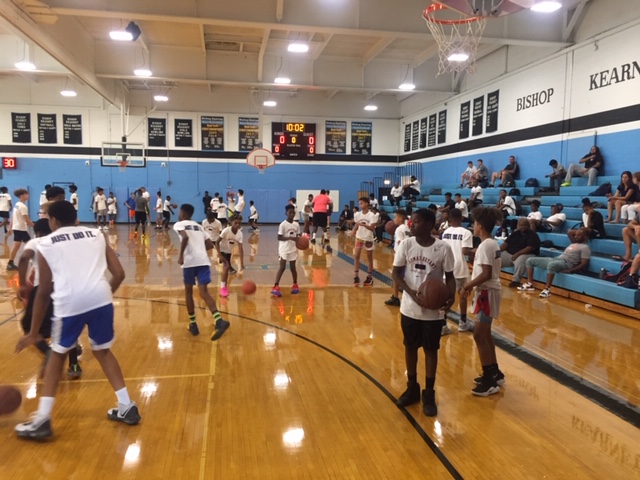 By CHUCKIE MAGGIO
For a moment, it was difficult to locate the Washington Wizards' $25 million man among the throngs of energetic children chucking up shots at Ed Nietopski Gymnasium on Sunday afternoon. While the pack of middle and high schoolers tried their hands at three-pointers on Bishop Kearney's home court, Thomas Bryant was challenging one youngster to a one-on-one game on a side hoop.
Bryant, unencumbered by the 59-day countdown until the Wizards open the NBA regular season and the pressure that accompanies a brand new contract extension, drained long range shots on some possessions and toyed his way to the cup on others. "I'm heating up! I'm heating up!" he exclaimed, enjoying his significant size advantage.
Here at the Thomas Bryant Camp at Bishop Kearney High School, where a brave camper has been defending the @WashWizards star for about 10 minutes. "I'm hot right now!" Bryant yelled after a fade-away three. pic.twitter.com/JtMSQipzQP

— Chuckie Maggio (@chuckiemaggio) August 25, 2019

When the scoreboard clock started to wind down, signaling the end of the warmup period and the start of more structured drills, both players had sweat-coated shirts and smiles on their faces. The Sunday session of the Thomas Bryant Basketball Camp was off to a fun start.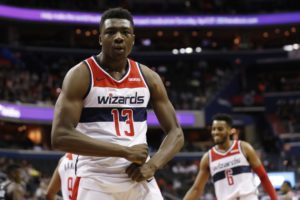 Bryant, who is entering his second full NBA season this fall, returned to his hometown and old high school to host the free camp for 100 7th-12th graders this weekend. The 2017 second round NBA Draft pick averaged 10.5 points and 6.3 rebounds a game for the Wizards last season after being waived by the Los Angeles Lakers following the 2017-18 season.
The breakout season paved the way for a three year, $25 million contract extension in June. This was Bryant's chance to give back.
"I've wanted to do this for a very long time and I knew after this year I was actually in a good place to do it," Bryant commented. "When we finally got it through it felt great, because I always wanted to do something to give back to the community. I always wanted somebody to come back and run a camp and I thought I'd be the first person to do it."
Kearney boys' basketball coach Kevin Goode and girls' coach Kevan Sheppard organized the two-day event. Goode noted that 74 boys attended Saturday's session and more than 80 were there on Sunday. The coaches even displayed some of BK's high standards during a shooting competition, halting the contest to express displeasure with how the boys were following directions.
"If you don't pay attention, you're not going to play," Sheppard said. "Now let's work hard and have some fun." The drill resumed without incident.
"You can feel the energy of everybody wanting to be here," Bryant said. "It's not fake energy; guys really want to come in and work out and try to get better. I felt it yesterday and I felt it today when everybody started coming into the gym."
Matt Jones watched with pride from the sidelines. Jones, a St. John Fisher College Athletics Hall of Famer who owns HoopsStrength Personal Training, started training Bryant before his freshman year at Kearney. Bryant was listed at 6-foot-8, 190 pounds on MaxPreps that year. Jones put him at 170, tops.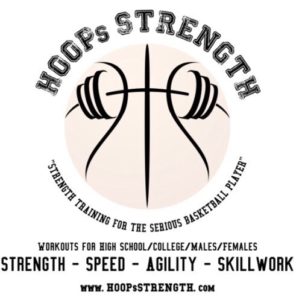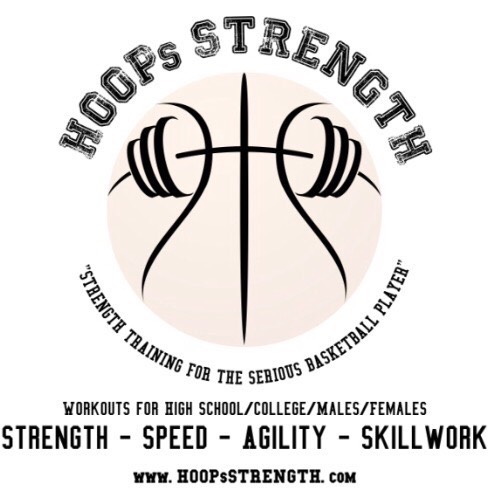 "He was just a skinny, gangly kid with a lot of skill for a kid his size," Jones recalled. "He just needed to get a little stronger. He kind of set the foundation for his work ethic now, and I'm talking about off the court… I think what separates Thomas and a lot of other great players is stuff they do off the court. What we helped him do, we set the foundation for his strength program when he got to Indiana. Now I see his stuff on Instagram where he's not just playing. He's on the track doing sprints; he's in the weight room throwing med balls around; he's hitting kettle bells. He's doing all these different things. So we started the baseline for him which was basic strength training, basic quickness training. As he got used to what we did, when he got to that next level, I think he was pretty well prepared."
With Jones's help, Bryant led BK's 2013 New York State championship team before transferring to West Virginia powerhouse Huntington Prep for his last two years of high school. A 2015 McDonald's All-American, he chose Indiana University over Syracuse and starred on two postseason teams before declaring for the NBA Draft.
After Los Angeles decided he didn't fit in their future plans, Bryant found a home in D.C. He made all 14 of his field goal attempts in a triple overtime win over Phoenix in December; only Hall of Famer Wilt Chamberlain had more field goal attempts without a miss in league history.
"It's a dream come true," Jones said. "I know it's a dream come true for him, but for somebody like me, Thomas was with us when we were first getting started. To see him evolve over the last almost-decade… it's a dream come true for me too. I think it's a dream come true for a lot of people. I think a lot of people have always known how hard he's worked for this and that he deserves this. To see his dream come true, it also inspires a lot of other people around here."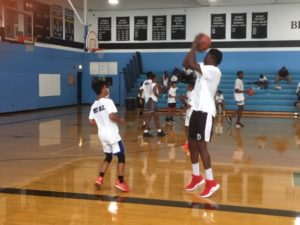 "Always work as hard as you can at everything that you do," Bryant recalled telling the campers on Saturday. "I tried to give them a little insight of how the league is and tell them that you have to pay attention to detail a lot. Always try to be the hardest-working person out there and always try to be a great teammate."
Bryant also used the opportunity of being the man of the hour to weigh in on the Kearney vs. McQuaid debate that sweeps social media every high school basketball season. Former McQuaid center Isaiah Stewart, now entering his freshman season at Washington, was one of several Rochester natives who showed up to help Bryant out, along with University at Buffalo grad Dontay Caruthers and Vermont forward Anthony Lamb. But Bryant made no bones over which area high school program he gives top billing.
"Man, we always win, when we played against them," Bryant said with a laugh, referring to McQuaid. "Enough said right there."