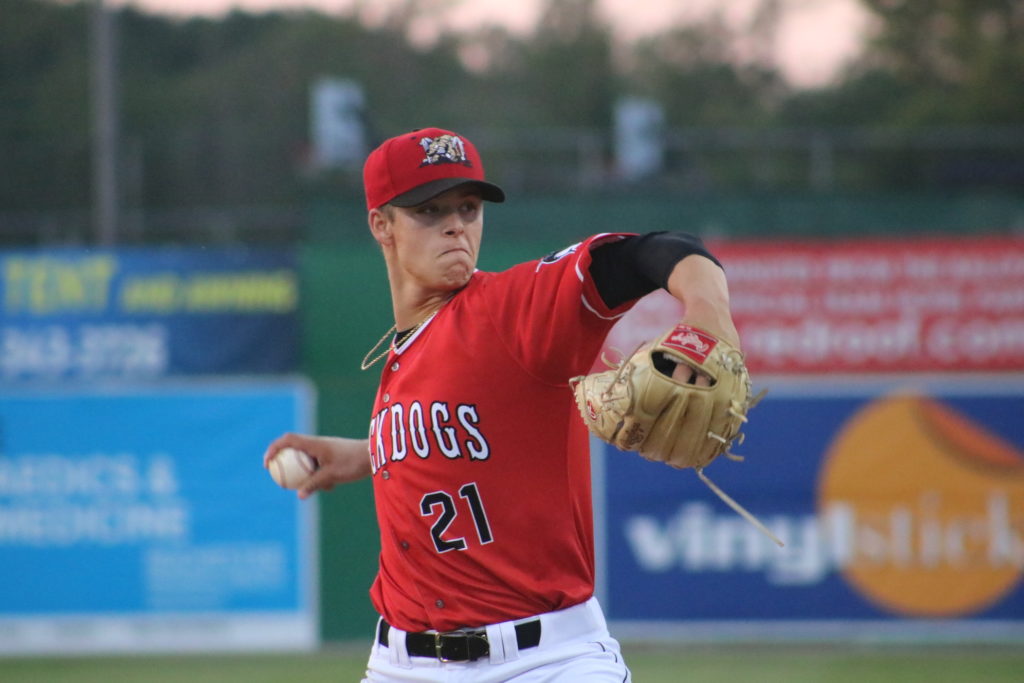 Courtesy of Muckdogs.com
TROY – The Batavia Muckdogs have won a lot of close games this season. Tuesday night, the Muckdogs won not only a close game, but a game that was stopped because of rain after six innings.
Rose, a 35th round draft pick of the Miami Marlins in 2018 out of Minnesota, improved to 5-2 on the season as he went five innings, struck out four and did not allow a walk or a run. He gave up a single in the third inning.
After that play, the rains came down and the thunder and lightning were closer and the game was called.
Batavia improved to 26-18, and remains in first place in the New York-Penn League Pinckney Division.
Infante, a first baseman, was a 36th round draft pick of Miami this year and played at Vanderbilt. he is a Miami native.
Batavia is at Tri-City on Wednesday and Thursday.
The Muckdogs also play at home Saturday at 7:05 p.m. and Sunday at 5:05 p.m.