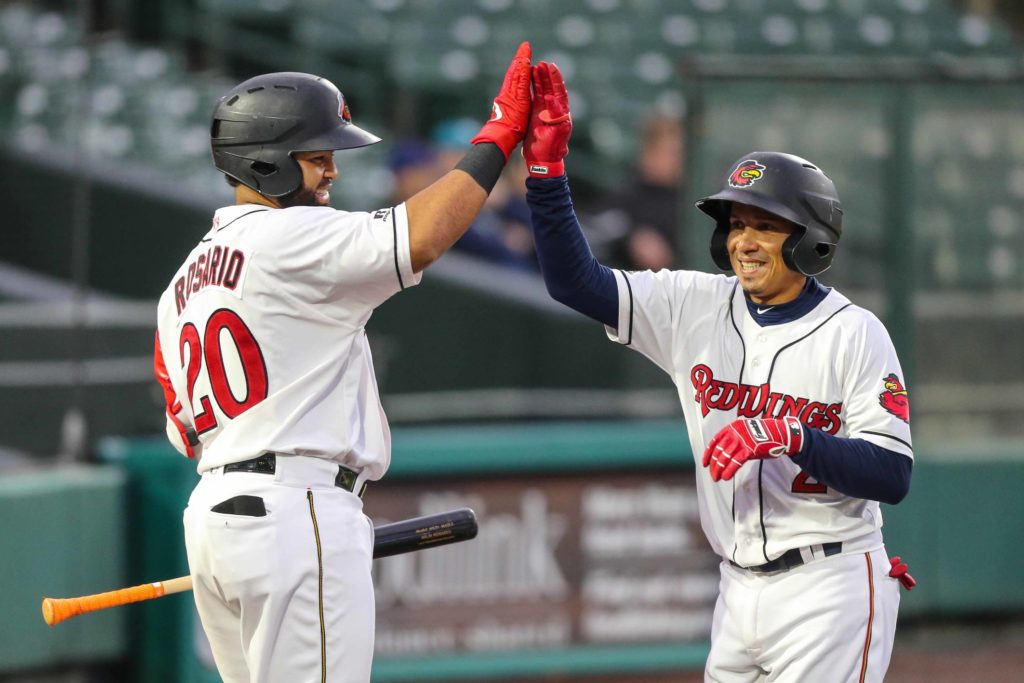 By PAUL GOTHAM
ROCHESTER, N.Y. — Ronald Torreyes showed no slowing down of his recent power surge. Zander Wiel did something that hasn't been seen in a Rochester Red Wings uniform since 2004.
But the duo's efforts weren't enough for a doubleheader sweep as the Wings split (13-5/4-5) with the Lehigh Valley IronPigs, Thursday night.
Wiel finished 4-for-4 with two home runs and a pair of doubles in the opener.
"It was just one of those things," the 12th round pick in the 2015 draft said. "Just trying to put good swings on balls and able to barrel them up."
Wiel plated Nick Gordon and Wilin Rosario as part of a five-run first inning. His three-run home run in the second gave the Wings a commanding 8-1 lead.
"Opportunity came and I was able to take it," he noted. "Guys had good at-bats in front of me. Got some guys on and then I was able to put some good swings on balls with guys on. That's how good stuff happens."
Wiel finished with seven RBI in the game. The last Wing to drive in that many runs in a single game was Justin Morneau. The production helped Rochester, which closed the night with a record of 44-46, open the second half of the season on a positive note.
Wielly, Wielly, WIELLY good game for Zander.

He's the first Red Wings player since Justin Morneau in 2004 with 7 RBI in one game. @Zander_Wiel pic.twitter.com/H4awWOu8RT

— Rochester Plates (@RocRedWings) July 12, 2019
"Coming out of the All-Star break everybody goes into the locker room after we just left home or where ever we were. We were kinda away from the game for a bit. That was good getting back into it."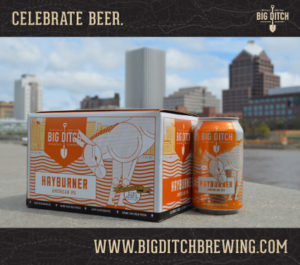 Torreyes went 3-for-4 with a pair of home runs in the first game. The Wings infielder (played left field in the opener) had not hit two or more home runs in a game through the first 895 outings of his professional career. The 5-foot-8 Torreyes now has two such efforts in his last 11. His eight home runs through 35 games is a career high and equals the Wings shortstop's combined total of the past four seasons.
Ronald Torreyes had ZERO multi-homer games in his first 895 professional games.

He now has TWO in his last 11 games! Here's his first tonight…

MID 4: 9-3 #ROCPlates pic.twitter.com/kFbKN231vK

— Rochester Plates (@RocRedWings) July 11, 2019

Torreyes plated four runs in the game.
Carlos Torres worked three innings of relief to pick up the win. The right-hander struck out three and allowed two runs on three hits to improve to 3-1 on the season.
Rosario was 3-for-4 with three runs scored. Jaylin Davis had two hits and scored a run.
Torreyes added another home run in the nightcap, but the Wings could not overcome a 5-0 deficit going in the bottom of the third. Torreyes was 2-for-2 with a walk and two runs scored in the game.
Phil Gosselin led the game with a solo shot off Wings starter Chase DeJong. Adam Haseley followed with a double. Austin Listi made it a 3-0 game with his sixth home run of the season.
Nick Williams pushed the lead to 5-0 for the visiting IronPigs with a 452 blast to right center – a two-run home run.
Rochester rallied for three runs in the home half of the third. Jimmy Kerrigan connected on his second home run in three games – a two-run shot that scored Torreyes. Nick Gordon reached on a hit by pitch and later scored on Rosario's sacrifice fly. Torreyes homered in the fourth to make it a one-run game.
Torreyes worked a one-out walk in the sixth, but the Wings did not capitalize.
The doubleheader was Rochester's third in as many outings.
The same two teams meet again on Friday. A 6:05 PM first pitch is scheduled. Lewis Thorpe (4-4, 5.50 ERA) is scheduled to start for the Wings. Lehigh Valley counters with Cole Irvin (3-0, 3.63)