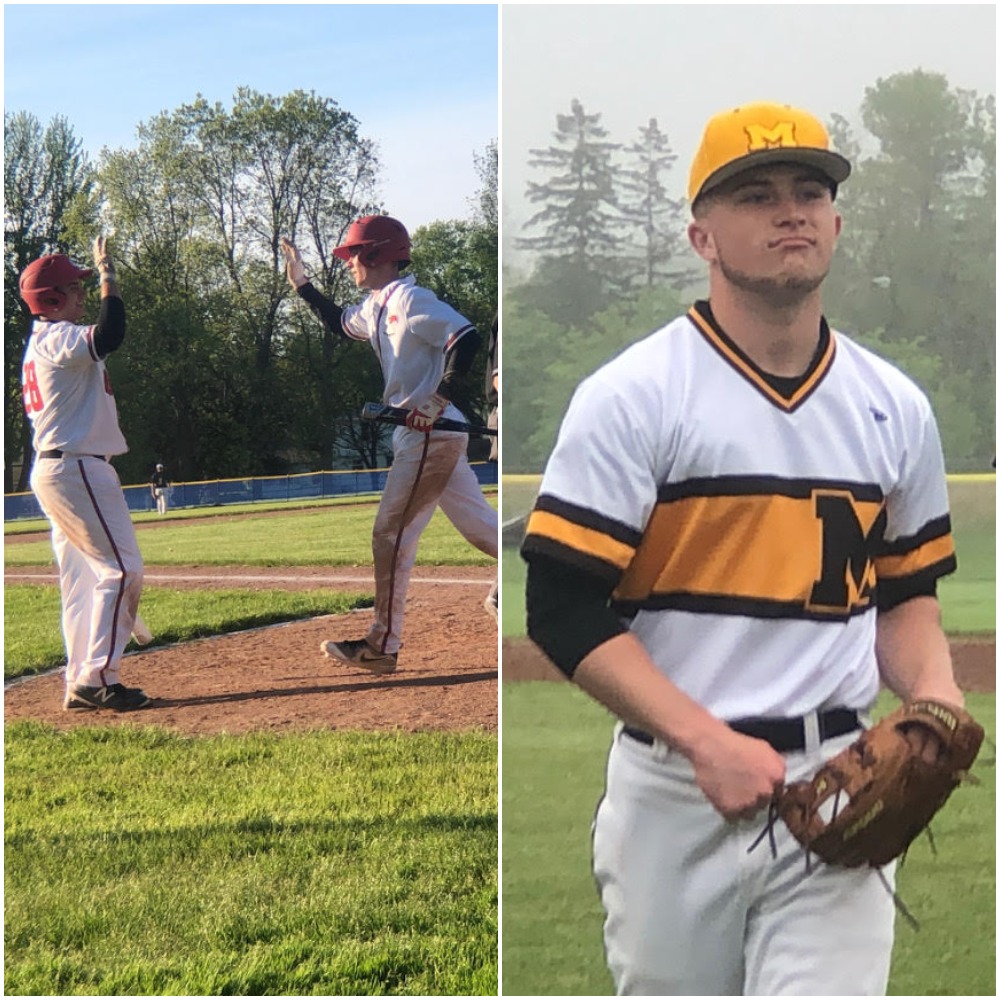 What: Section V Class AA final
Who: One-seed McQuaid Jesuit Knights vs. two-seed Penfield Patriots
When: Saturday, June 1 at 10:30 a.m.
Where: Frontier Field
Sectional history
McQuaid: The Knights' most-recent title came in Class AA in 2017.
Penfield: The Patriots' most-recent title came in Class AA in 2012.
Probable starters
Neither team has identified who will start for sure. Each club started its ace on Tuesday in quarterfinal wins, leaving them eligible for Saturday starts. If they went with those aces, McQuaid would start righty senior Hunter Walsh and Penfield would counter with righty sophomore Gage Ziehl.
By the numbers
McQuaid: .356 batting average/1.86 earned run average
Penfield: .324 batting average/2.97 earned run average (as of conclusion of regular season)
Last time they met
The Knights and Patriots faced off at Frontier Field in last season's sectional semifinals. Walsh pitched for McQuaid, putting up six and a third innings of one-run baseball as the Knights won, 3-1. Ziehl started for Penfield, but McQuaid was able to score three runs in the first three innings to make the difference.
How they got here
McQuaid: The Knights hosted Fairport on Tuesday and relied on a shutout from Walsh to reach the semifinals. He struck out 14 across his complete-game victory, which McQuaid pulled out, 1-0. Then on Thursday, McQuaid hosted Hilton and was able to score early, enough to support Ryan O'Mara in his complete-game, 5-2 victory. O'Mara also drove in two runs at the plate.
Penfield: The Patriots have yet to allow a run across their two victories that have put them in the sectional final. On Tuesday, they hosted Webster Thomas and Ziehl threw a 103-pitch complete-game shutout in a 4-0 victory. That meant a meeting with Rush-Henrietta on Thursday, again at Penfield, and Sonny Burch matched Ziehl's effort with a complete-game shutout of his own in a 2-0 win.
What they're saying
Penfield pitcher Sonny Burch (on May 21): "(Each win) just puts us closer toward getting our goal, getting the brick."
McQuaid pitcher Ryan O'Mara: "We've been waiting for that game since when the season ended last year," O'Mara said. "We've all had our mindset right for this game, and it's a great feeling just to get my team back there."
O'Mara: "We know we have great leaders and we have a really senior-oriented team, so everyone knows the feeling of the loss and no one wants to feel that again. We've been having a great season, we don't want it to end the wrong way."
McQuaid catcher Ben Beauchamp: "It's great to be back in this position. We all work so hard and I think everybody wants it more than anything in the entire world. Ever since last year, walking off that field against Victor, this is the only thing I've been thinking about. I can't even imagine losing another one of those games. I don't want it to happen again. I don't think anybody else wants it to happen. And that's why I don't think a lot of us are gonna let it happen. We're gonna play a full seven innings on Saturday so we can get that W."
McQuaid coach Tony Fuller: "We're excited to get back. Third-straight trip. Obviously we're happy to be back and have another opportunity at it."