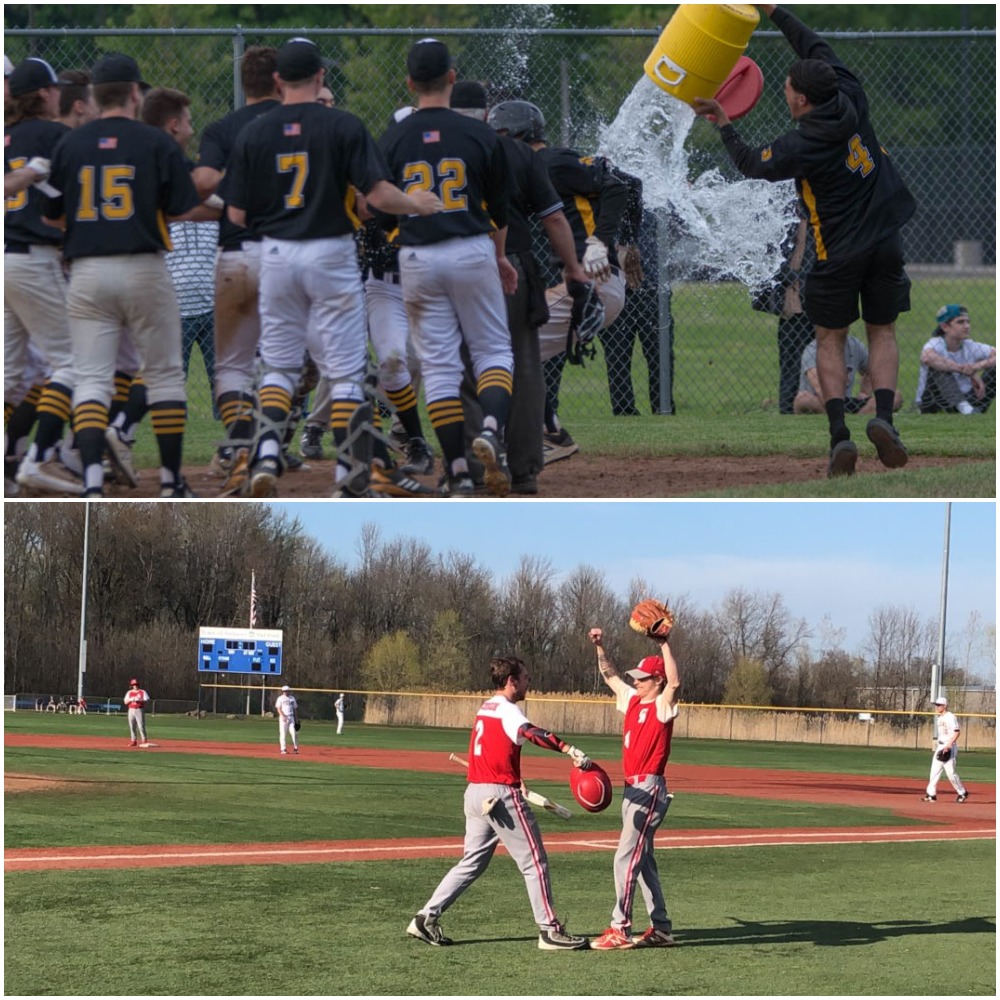 What: Section V Class A1 final
Who: One-seed Greece Athena Trojans vs. three-seed Canandaigua Academy Braves
When: Saturday, June 1 at 12 noon
Where: Rochester Institute of Technology
Sectional history
Greece Athena: The Trojans' most-recent title came in Class AA in 2007.
Canandaigua: The Braves have won three-straight Class A1 sectional titles.
Probable starters
Neither team has identified who will start for sure. The starting pitchers from the semifinal round will be ineligible based on pitch count rules. Tuesday's quarterfinal starters will be eligible, though. Athena started Ryan Dineen against Brockport and he pitched five effective innings. Canandaigua started lefty Michael Sculli, who will surely get the ball after getting the win in last year's sectional final.
By the numbers
Greece Athena: .313 batting average / 1.97 earned run average (as of regular season conclusion)
Canandaigua: .298 batting average / 1.21 earned run average (as of regular season conclusion)
Last time they met
These teams met less than two weeks ago at Evans Field in Canandaigua. Greece Athena came away with a 1-0 victory. Dineen threw six shutout innings for the Trojans, who won without recording a hit off of Cooper Crunick. Five separate Braves each tallied one hit off of Dineen.
How they got here
Greece Athena: The Trojans cruised by Brockport in the quarterfinal round with an 8-3 victory in which Dineen was the winning pitcher. On Thursday, they made it more interesting. In a game that went 10 innings against Pittsford Mendon, it took a Casey Saucke walk-off home run to send Athena to the sectional final.
Canandaigua: Sculli pitched the Braves past Churchville-Chili in a quarterfinal win. Thursday in the semis, it took one swing to make all the difference for Canandaigua at Irondequoit. Seth Vigneri connected for a grand slam to provide the full margin of victory in a 4-0 win. Crunick pitched a shutout for the Braves.
What they're saying
Canandaigua senior Cooper Crunick: "We're not done yet, but that's a pretty good start. As a team, we've always liked playing with a chip on our shoulder. We never like to come in there thinking that we're better than anyone. Once we came in with the lower seed, I think it was like 'let's prove ourselves. Let's get this done.' Mindset is a big part of baseball. Whether you like playing from the underdog or not, our team has thrived off proving the doubters wrong. Even if we aren't the underdog, I think we're trying make ourselves believe in that."
Athena head coach Jason Bunting: "This team is resilient, they've battled all year. They keep playing and keep playing and they play for each other."
Bunting after the semi: "I was at third base (in the coaches' box) thinking, 'What am I going to tell these guys if we lose, how am I going to tell them how proud I am?' But they made sure we they didn't lose."