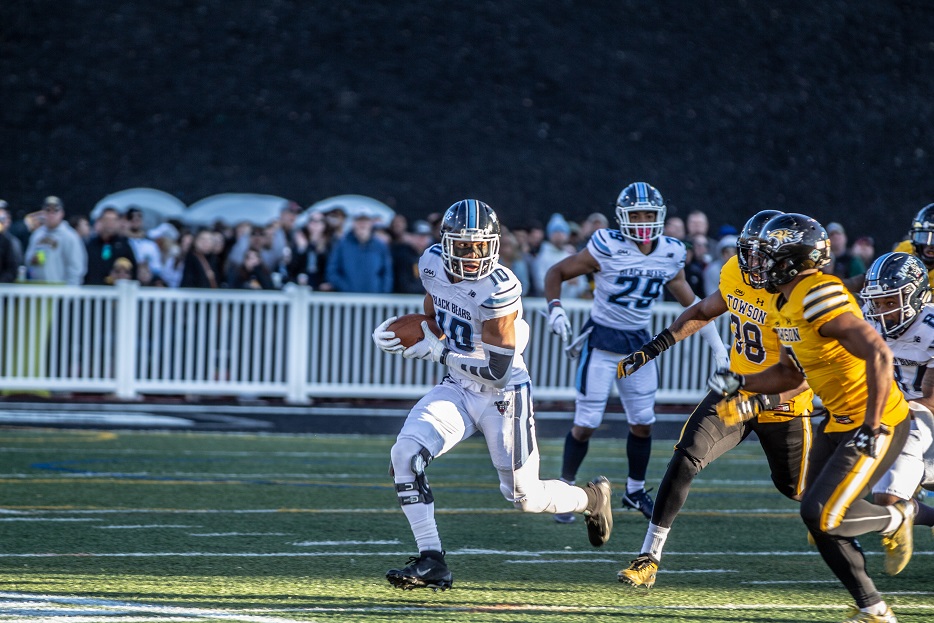 By BILLY HEYEN
Micah Wright (Newark/Maine) turned his second NFL rookie camp into his first NFL contract. After attending Arizona Cardinals rookie camp last weekend, he's set to sign a contract with the New Orleans Saints after this weekend's mini camp.
Micah Wright @Get_Wright10 from @BlackBearsFB clearly must have hustled & flashed in @Saints Rookie Minicamp… he's earned a spot on the 90 man roster and will be signing his first NFL Contract #UpstateNY #Maine #Crawfish ????

— Josh Stevens (@Josh_StevensNYC) May 12, 2019
Wright was the Finger Lakes East Player of the Year as a senior in 2013 for Newark. He totaled 33 catches for 790 yards and nine touchdowns, and also brought two kickoffs back to the house. Wright holds the Newark records for receiving touchdowns, receiving yards and interceptions.
At Maine, Wright led the Black Bears in receptions in both his redshirt freshman and sophomore seasons. Then, he had that incomplete junior year, but he returned as a senior to team with Aquinas alum Earnest Edwards as a dynamic receiving duo. Wright averaged more than 40 catches a season at Maine.
Along with Wright, Jermaine Ponder (Bishop Kearney) has signed an NFL contract (with the Cleveland Browns). Marquis Young (Fairport) and Zuril Hendrick (Pittsford Mendon) both attended NFL rookie camps, although no contract news has emerged about them.