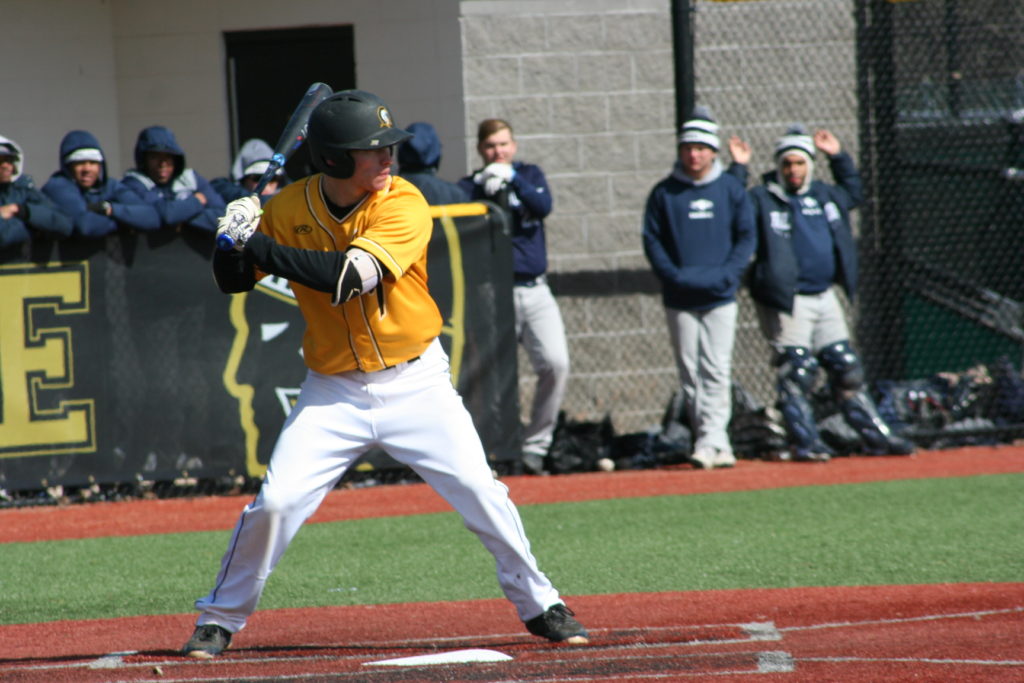 By PAUL GOTHAM
ROCHESTER, N.Y. — The Monroe Community College baseball team sent 12 batters to the plate in the first inning on their way to a 21-5 victory over UConn-Avery Point in the opener of the 2019 NJCAA Region III Division II championship.
Monroe will play Saturday with a chance to clinch the program's 27th regional title.
Sean Flannery (Wayne) connected on a bases-clearing triple, and the Tribunes went on to score eight runs in the first stanza. Cas Sobaszek (Rush-Henrietta) added a two-run double, and Sam Loew (Binghamton) a run-scoring triple in the opening barrage.
Brennen Smith (Webster Thomas) started and hurled six innings to pick up his second win of the season. The redshirt sophomore struck out six.
Flannery added a two-out solo shot in the second. Later in the inning, Sobaszek singled and scored on an Evan Magill (Notre Dame Catholic, Ajax, ON) RBI fielder's choice.


Logan Martella-Tasick (Penfield) delivered a solo shot of his own in the fourth. Trey Brown (Aquinas) plated two with a double, and Magill singled in another to run the Tribs' advantage to 14-3 advantage going into the fifth inning.
The 21 runs set a season-high for MCC which had previously scored 18 against Utica JV in late March.
Nate Hampson (Victor) struck out one and walked one over two scoreless innings of relief. Dylan Clark (Milton District/Milton, ON) tossed a scoreless ninth.
Monroe collected 17 hits and 12 walks.
Brown and Sobaszek both finished 3-for-5 with two RBI and three runs scored. Flannery drove in four and scored three. Loew was 2-for-3 with three walks and three runs scored. Phil Ferranti (Webster Schroeder) doubled, walked twice drove in three runs and scored two more.  Martella-Tasick had three RBI and scored twice.
TJ Lucey (Fairport) had to singles and scored a run. Jose Ramos (Poinciana/Kissimmee, FL) singled, walked and scored twice.
Monroe (25-19) will play at 3 PM on Saturday against the winner of the UConn-Avery Point vs. Mercyhurst NE game to be played earlier in the day.
Earlier Friday, UConn-Avery Point beat Mercyhurst NE, 12-5.
With their last three doubleheaders postponed, Monroe had not played a game since April 27th.