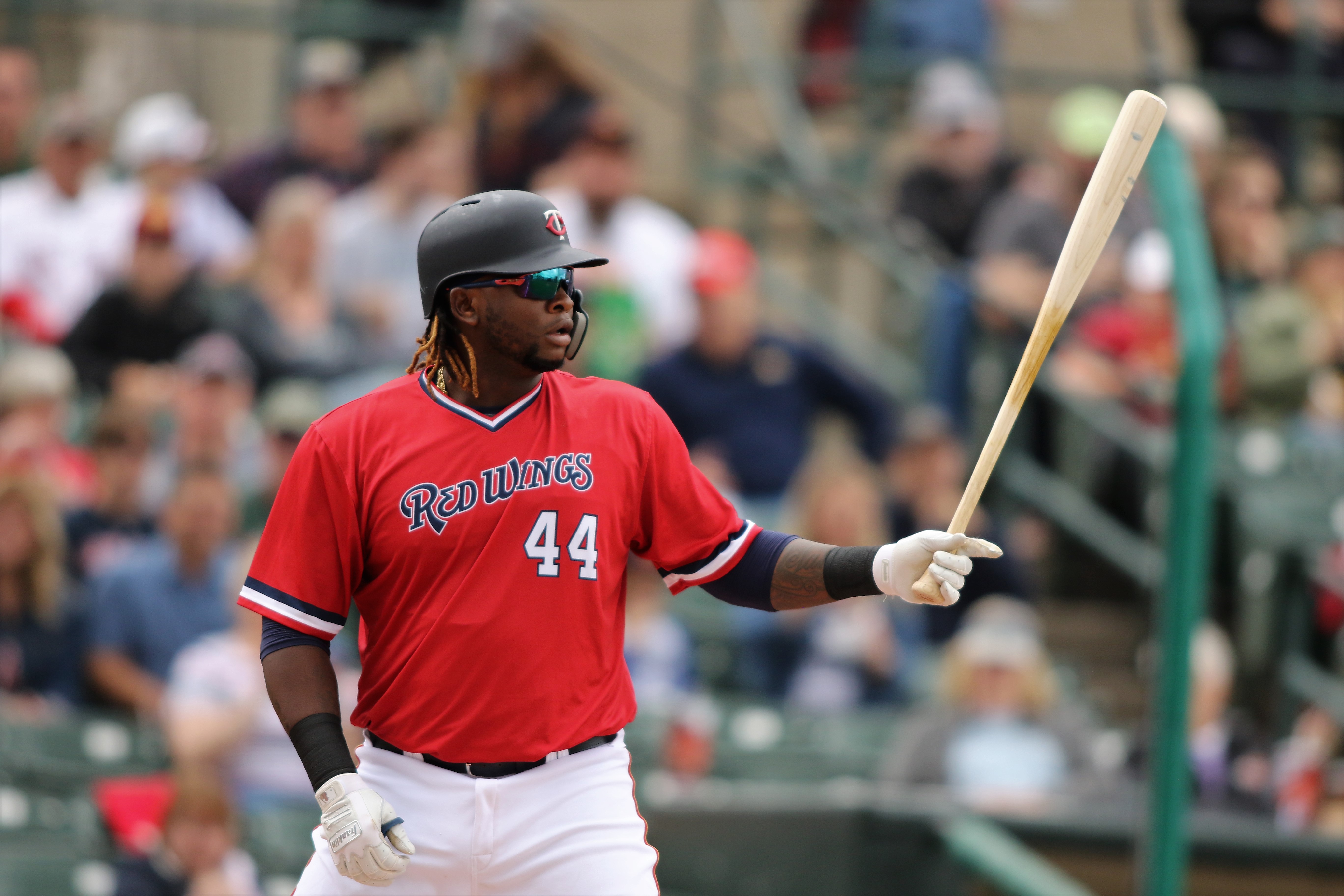 Courtesy of RedWingsBaseball.com
ROCHESTER, NY – Minnesota Twins third baseman Miguel Sanó will rehab with the Rochester Red Wings this weekend.
Sanó, who has been on the MLB Injured List all season with a right heel laceration, is scheduled to play Saturday and Sunday at Frontier Field against the Durham Bulls. Both games begin at 1:05 p.m. 
He is batting .320/.367/.640 with two doubles, two homers, eight RBI, and two runs scored in seven rehab games so far with Double-A Pensacola and Single-A Ft. Myers.
Rochester is home tonight through Sunday before opening a six-game road trip at Charlotte on Tuesday.