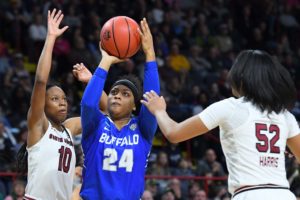 By PAUL GOTHAM
Gates-Chili's Cierra Dillard spent the 2016-17 women's basketball season on the University at Buffalo sidelines, but the memory of that team being left without a postseason invitation helped the senior motivate the current UB women's basketball team.
"We thought we were going to have a postseason no matter what, either NCAAs or WNIT," Dillard said by phone Tuesday morning. "We felt like we got snubbed, definitely with the WNIT.
"We know big schools kinda get picked more because of their resume of conference games, but we felt like we put in the work. We had a great run."
UB finished 22-10 that season (2016-17), one year after going 20-13, winning the Mid-American Conference (MAC) Championship and securing an automatic bid in the NCAA Tournament.
But the season ended with a loss to Toledo in the MAC tournament.
"We had one senior that snubbed year that we felt we should have been in the WNIT," Dillard said referring to former teammate, JoAnna Smith. "She did so much for our program that we wanted that for her to have a postseason. It definitely has fueled us a lot (since then).
Last year, Dillard and her teammates had to wait and learn of their fate: an at-large bid. The Bulls earned an 11-seed. They didn't waste the opportunity winning a pair of games and advanced to the Sweet 16.
This season the only surprise for UB (and the rest of the NCAA) was an ESPN production mistake that leaked the women's tournament field hours prior to the scheduled Selection Show.
Dillard scored 20, earned MVP honors and led the Bulls to a 77-61 victory over Ohio in the MAC Championship game, Saturday.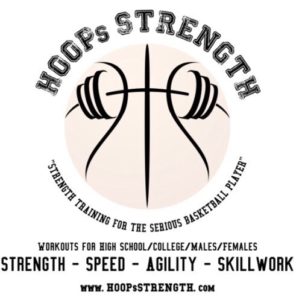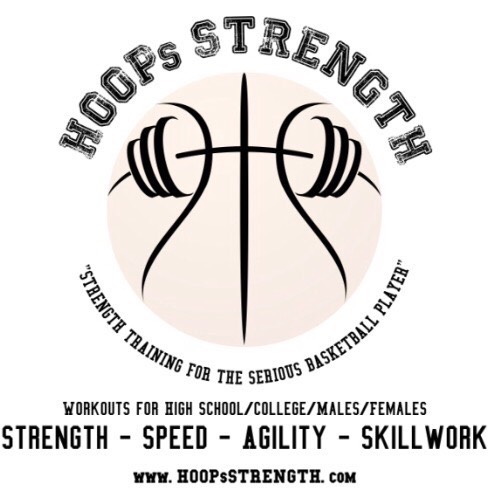 The win was especially satisfying for Dillard, one of five seniors on a roster that includes six true freshmen and nine underclassmen.
"I feel like that's why this MAC Championship was so rewarding because we had a lot of inexperienced players this year that stepped up to the plate that were ready," said Dillard who is in her third year at UB after transferring from the University of Massachusetts. "A lot of players don't know college-level basketball. Don't know how fast it is. Don't know how much experience comes in with those tight games. How long a season is. You go from 16 to 18 games to 30-plus games. That's a lot, especially for a freshman. I know how grueling a season can be your freshman year."
Dillard led four in double figures a year ago scoring 16.2 points per game while handing out 5.2 assists. She is scoring 25.2 this season and leads the Bulls with 5.7 per game.
A leaked bracket isn't going to stop @UBwomenshoops from celebrating with their family, friends and fans at their "original" watch party. Also, check out that entrance from @UBCoachJack! @UBAthletics @WKBW pic.twitter.com/4NcRKW300r

— Jenna Callari (@jennacallari) March 18, 2019
"Feeling like my senior year has come a long way and the hard work and dedication has been rewarded," she said. "I'm definitely grateful to God and grateful to Coach (Felisha Legette-) Jack, the coaching staff and my amazing teammates."
UB, a 10-seed, will meet No. 7 seed Rutgers in the opening round of the Albany Region. A 4:30 PM tip off is scheduled, Friday. The game will be televised on ESPN2.
"Going to the NCAA Tournament two years in a row is a great feeling so I'm just starting to get ready for that," Dillard said. "It's going to be a great game. It's going to be a defensive game.
"If we focus on Buffalo, and we focus on our stuff then we can pull it off."
The Cierra Dillard File:
The senior set the single-season scoring record, currently with 807 points, surpassing the previous mark of 708.
• Dillard set a program record with 43 points against Eastern Michigan on January 9, 2019.
• Dillard became the fastest player in UB history to get to 1,000 career points, doing so in just 53 games. She is Buffalo's 25th 1,000 point scorer and one of only four to reach that milestone in less than 100 games.
• The senior scored her 2,000th career point at the free throw line in the fourth quarter of a 30-point win at Ohio on February 27.
• Dillard now has 1,373 points in a UB uniform, moving her into eighth place on the all-time scoring list.
• So far this season, Dillard has scored 20+ points in 29 of 32 contests, including a stretch of 11 straight 20+ point efforts, and six 30+ point performances (Oregon, Georgetown, Eastern Michigan, Kent State, Ohio and Miami (OH)). Dillard is currently second in the nation in scoring, averaging 25.2 points per game for the Bulls through the first 32 games of the season.
• Dillard has led the Bulls in scoring 48 times since joining the program while going over the 20-point plateau a team-high 39 times. The Bulls own a 30-9 record when Dillard scores 20+ points.
• Dillard was named one of 10 candidates for the 2019 Ann Meyers Drysdale Award, recognizing the top shooting guard in women's NCAA Division 1 college basketball.
• Additionally, Dillard was named to the Citizen Naismith Trophy Watch List and is the only mid-major player to earn a spot on the prestigious list. She is also the lone UB women's basketball player to earn a spot on the list in school history.
*Notes courtesy of University at Buffalo Athletic Communications.