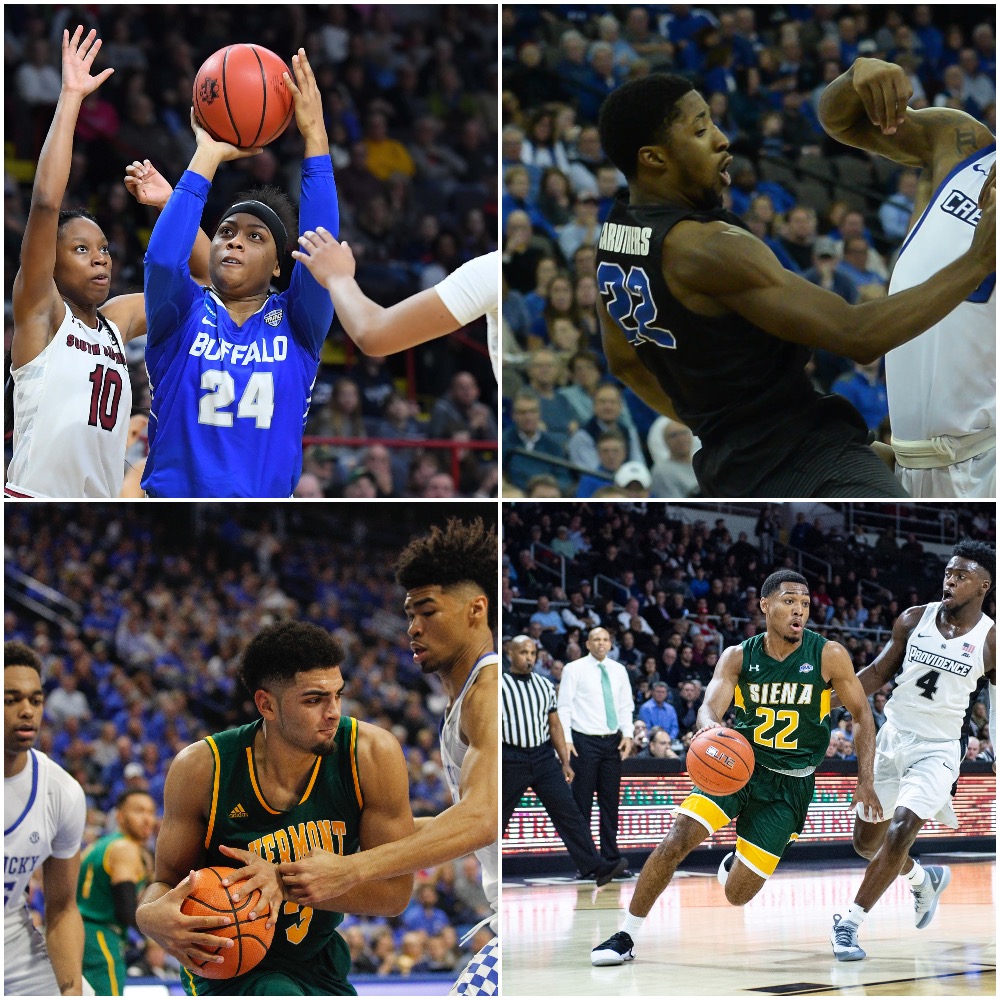 With Selection Sunday less than a week away, Division I conferences are handing out the hardware, and Section V alums are among those honored.
CARUTHERS EARNS MAC DEFENSIVE PLAYER OF THE YEAR
For the second time in his career, Dontay Caruthers (East High) was named to Mid-American Conference's top defender. READ MORE.
DILLARD NAMED FIRST TEAM ALL-MAC, FINALIST FOR DAWN STALEY AWARD
After earning the second team nod a season ago, Cierra Dillard (Gates-Chili) was placed on the first team this year for the first time in her stellar Buffalo career. READ MORE. The senior guard also was named as one of four finalists for the Dawn Staley Award honoring the top guard in the country. READ MORE.
LAMB GARNERS AMERICA EAST PLAYER OF THE YEAR
Anthony Lamb (Greece Athena) led the America East in scoring with 20.8 points per game and rebounding with 8.0 rebounds per game. He is the first University of Vermont player since Marqus Blakely (2007-08) to lead the conference in both scoring and rebounding. READ MORE.
PICKETT NABS UNANIMOUS SELECTION AS MAAC ROOKIE OF THE YEAR
A league-record 11-time MAAC Rookie of the Week selection this season, Jalen Pickett (Aquinas) became the fourth freshman in Siena program history to be named the MAAC Rookie of the Year. READ MORE.