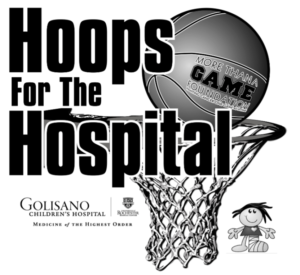 ROCHESTER, N.Y. — Thursday's matchup of Boys All-Star teams from Monroe County and Rochester City Athletic Conference (RCAC) has been moved to Greece Odyssey. The boys game will tip off at 8 PM following the girls game with both rosters consisting of players from Monroe County. The girls game starts at 6 PM.
A 3-point shooting contest will take place during halftime of the girls game while a dunk contest will highlight halftime of the boys matchup.
All proceeds from the games go to the "More Than A Game Foundation" to benefit Golisano Children's Hospital.
Admission is $3 for adults and $2 for students.
Odyssey is located at 750 Maiden Lane.
The game was originally scheduled for Greece Athena. A water main break at the school forced the relocation.