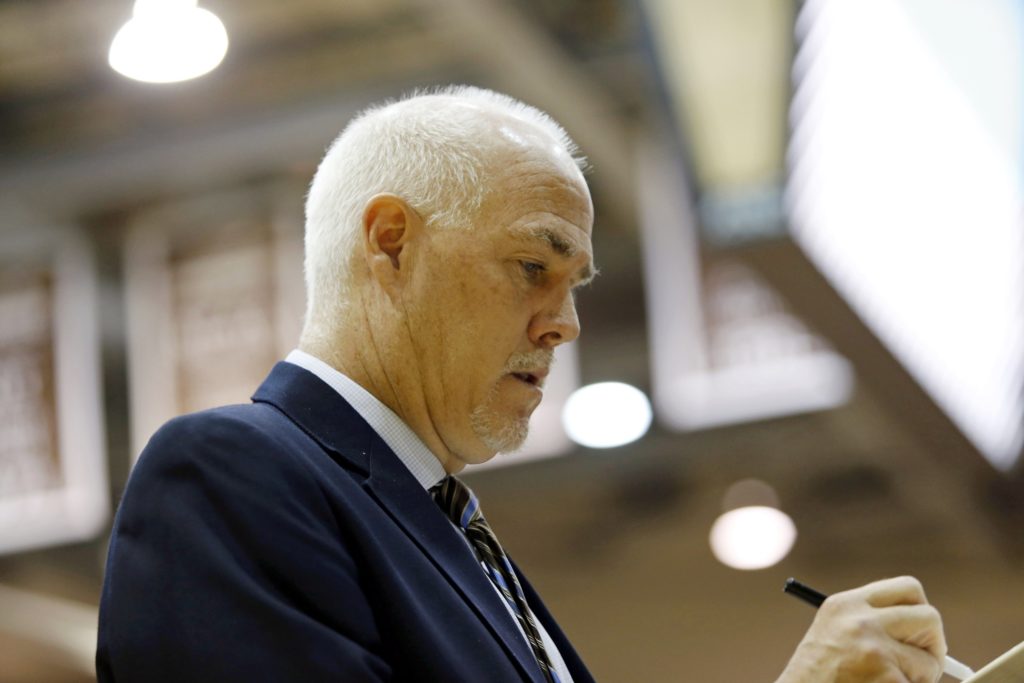 By CHUCKIE MAGGIO
ST. BONAVENTURE — The exodus was most pronounced during the second-to-last media timeout of the game, with most of the 5,382 fans deciding they had seen enough.
Fans who vow to never leave a game early saw their loyalty tested in VCU's 85-55 thrashing of St. Bonaventure on Saturday afternoon.
The game, which took place on SBU's Alumni Weekend, was a blowout from the beginning. VCU burst out to a 20-4 lead in the first 6:50, with Marcus Santos-Silva scoring eight points to outscore the Bonaventure team.
The Rams made six of their first 11 shots while Bonaventure made just two of its first ten. The Bonnies never got closer than the 14-point deficit they faced after Courtney Stockard's basket with 12:36 to play in the first, leading for just 24 seconds after the first basket of the game.
The Rams earned high-percentage looks and shot well, making 31 of their 61 field goal attempts. Thirty eight of their 85 points were scored in the paint, an area where they held a 38-24 advantage. Mike Rhodes's team was also active on the offensive glass, grabbing 13 offensive rebounds and converting them into 12 second chance points.
Bona's shooting struggles continued as the team shot 26.6 percent (17 for 64) from the field and 5.6 percent (one of 18) from three-point range.
Since their 44-point first half against Davidson, the Bonnies have made just four of their 46 three-point tries and 45 of their 161 shots from the field overall. Saturday marked Bonaventure's worst three-point shooting percentage since its 2017 win over Maryland.
SBU has shot worse than 30 percent just four times this decade. Two of those games came this week: Duquesne on Wednesday, VCU on Saturday.
"I think the stats speak for themselves," Bonnies coach Mark Schmidt said. "If you look at the stats you know who won the game. From an offensive standpoint we didn't play well at all. We couldn't make any shots, we turned the ball over, we made one three all game…
"(VCU) deserved the win. We didn't play well. It was the worst game of the year… The game was over probably in the first 10 or 15 minutes. They got on us and it was hard to recover."
Courtney Stockard led the Bonnies with 15 points but fouled out of the game with 12:33 remaining. Stockard left the game just one other time, with 57 seconds to play in the first half. Jalen Poyser scored 12 points, eight of them coming from the free throw line. LaDarien Griffin was the third Bonnie in double figures, recording 10 points on 5-of-7 shooting.
Marcus Evans and Sean Mobley each scored 12 points to pace the Rams, while Santos-Silva contributed 11. Like SBU, VCU featured three double-figure scorers. Unlike SBU, six other Ram players scored five or more points.
"I think they made two threes in the first half, but they got everything in the paint," Schmidt said.
"The key was to try to keep them above the foul line, keep the ball above the foul line. We had a hard time doing that, and part of that is offensive rebounding. They were more physical than we were inside."