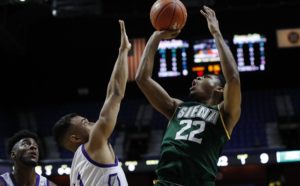 By PAUL GOTHAM
ROCHESTER, N.Y. — Section V hoops' fans already knew what Metro Atlantic Athletic Conference followers are learning about Jalen Pickett: the former Aquinas Institute standout can dominate on the basketball court.
Earlier this week, the Siena Saints' freshman guard earned his fifth straight and seventh overall MAAC Rookie of the Week honor.
Pickett's high school coach sees his former player as scratching the surface of what is to come.
"This is just the beginning for him," Aquinas head coach John McCauley said Thursday. "I know he will continue to get better this season, and once this off-season hits I know he will ramp it up a notch having tasted the success he's been able to have so far."
In a pair of games last week, Pickett averaged 19.0 points, 4.5 rebounds, 4.0 steals and 2.5 assists. He connected on 16-of-26 (62 percent) shots from the floor for the week and topped the 20-point mark for the fifth time this season.
"He's always been hungry, this is making him hungrier," McCauley added. "I can't wait to see where that takes him."
Handing out 6.8 assists per game, Pickett ranks ninth nationally and third among Division I freshmen. The 6-foot-4 guard's assist-to-turnover ratio of 2.67 is top 50 in the nation. KenPom ranks his assist rate (metric that estimates the percentage of field goals made by a team on which a particular player collected assists while in the game) of 43.2 at fourth in the nation.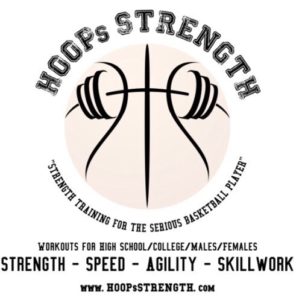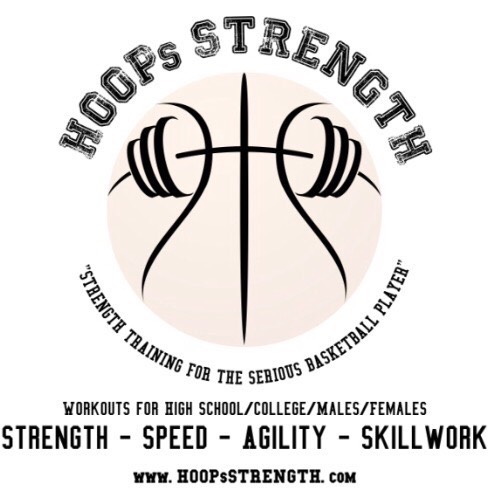 "Everyone is seeing his IQ and just his natural feel for the game," McCauley continued. "He is just always in the right spot."
Pickett is one honor shy of the Siena program record of the eight MAAC Rookie of the Weeks Kenny Hasbrouck earned in the 2005-06 season. Earlier this year, Pickett became one of four MAAC student-athletes to earn Rookie and Player of the Week simultaneously. He joined former National Player of the Year and NBA veteran Lionel Simmons and current East High head coach Darrell Barley to earn that distinction.
With Pickett running the point under first-year head coach Jamion Christian, Siena has won three straight and four of five.
"Something that isn't being talked about enough is his toughness and competitiveness," McCauley continued. "He hates to lose. That's his main focus in all of this. Win. Somehow, some way, find a way to win."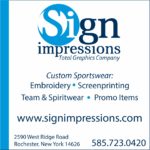 "Despite rarely ever resting (he's played more than 90 percent of possible minutes this season)," Woo writes. "Pickett has been impressively efficient. He's long and agile."
Pickett is second in the MAAC and ranks 30th in the nation with 2.2 steals. He is eighth in the conference averaging 15.3 points per game and ninth with 40 3-pointers.
"I'd be lying if I said I thought he'd make this kind of impact, this quick," McCauley said. "Then again, I'm not surprised 'cause he's always been a kid to just make everyone around him better. He's a special player, a rare throwback in everything he does."
6'4 PG JALEN PICKETT, freshman @jalenpickett2
???? #585
7th #Rookie of the Week @SienaMBB
-Journey far, learn who you can be
But you can learn who you are when you around family -Nas#sienacollege #siena #NcaaWoke #NBAWoke #WeoutHere @TheCityRocks @KevanJr @Wiyse1 pic.twitter.com/4BiwhSaJIa

— NEW RECRUIT MEDIA (@NewRecruitMedia) January 30, 2019
Pickett averaged 19.6 points and grabbed nine rebounds per game during his senior season at Aquinas. He earned All-Tournament team honors as a junior when AQ won the Section V title under then head coach Mike Grosodonia. He was named MVP when Aquinas won the program's first state title in a run which included a win over reigning champ Shenendehowa and current NBA player Kevin Huerter. He also earned another All-Tournament nod in the Federation Tournament of Champions when the Li'l Irish fell in the final to Jefferson, 72-65.
Pickett played one season at SPIRE Institute in Ohio after Aquinas.
Siena plays at Canisius on March 1 and at Niagara on March 3rd.