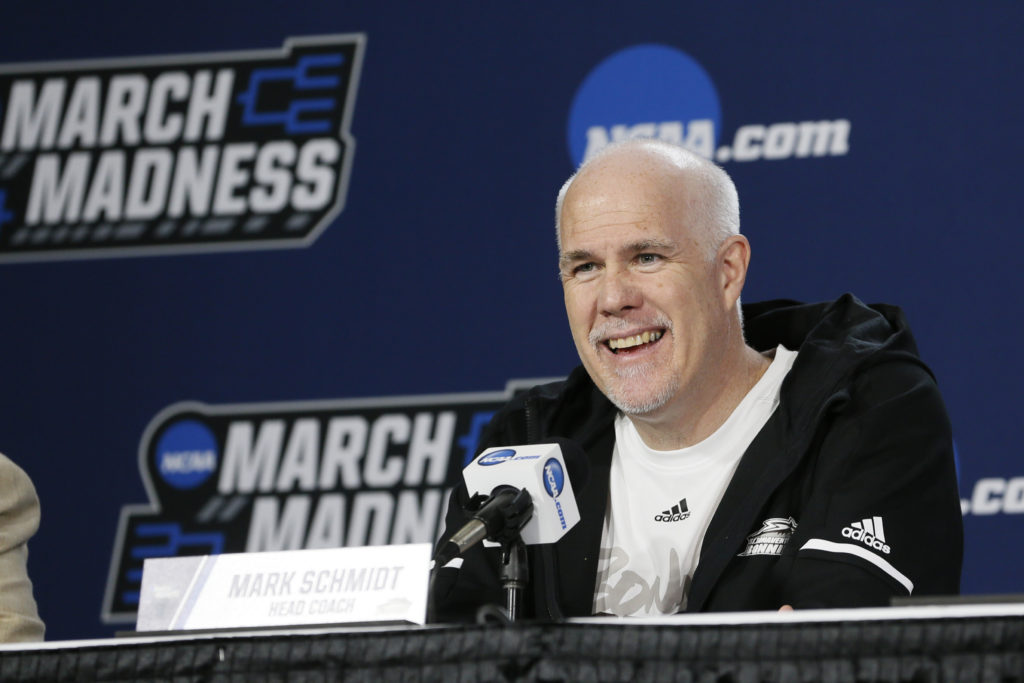 By CHUCKIE MAGGIO
Do you want the good news or the bad news first?
A 2013 study by the University of California-Riverside found that more than 75 percent of people want to hear bad news before they hear good news. Getting the bad news out of the way and ending on a high note is a natural human preference.
The St. Bonaventure Bonnies don't get to pick, of course. But if they avoid bad news and end this week's Cayman Islands Classic tournament on the kind of high the average human hopes for, they will have revealed a great deal about themselves and their prospects going forward.
LaDarien Griffin, Melkisedek Moreaux and Courtney Stockard will not play, according to sources. This gives Bonaventure just eight scholarship players for the three-game stretch.
Georgia State is Monday's opponent, the only team Bonaventure is guaranteed to play, and no pushover. Statistician Ken Pomeroy ranked the 2-1 Panthers 103rd in the nation as of Sunday night, 26 spots ahead of SBU. With victories over East Tennessee State and Mercer and a loss to a top 100 Montana team, the Panthers will be in contention for a fourth postseason appearance in the last five years. Old Bona friend Jordan Tyson is a GSU senior, though he has played sparingly in a blue and white uniform and has scored just four points this season.
Four of the Panthers' five leading scorers are upperclassmen, a similar makeup to Bucknell (three of five) and Niagara (four of five). If the Bonnies can pull off a win, they would have their first win over a good, experienced team (Jackson State has three upperclassmen in its top five scorers but is 0-3 and ranked 352nd out of 353 Division I teams by KenPom).
Bona will face either Creighton or Boise State on Tuesday, with either a 5 p.m. (with a loss on Monday) or 7:30 p.m. (with a win on Monday) tip.
Creighton is 2-1, has appeared in the last two NCAA Tournaments and plays in the Big East Conference. The Blue Jays beat Western Illinois by 11 and got past East Tennessee State by six before falling to Ohio State by nine on Thursday. They are 41st in KenPom and shoot 46 percent from three-point range, good for 14th in the country.
Boise State is 1-1, No. 138 in KenPom and scored 70 points in each of its first two games. After a two-point loss to Idaho State, the Broncos regrouped and defeated Jackson State by 17. Of note: that Jackson State game was on Friday, giving them just two days off before three games in a row. SBU hasn't played in a week.
If the Bonnies were to play against and defeat Creighton, which would be considered a notable upset, they would prove they can beat an elite team in a major conference. They would also prove they can neutralize a stellar three-point shooting team, the likes of which they haven't faced yet. A win against Boise State would build confidence, proving the young bunch can win a matchup with a comparable squad.
There are four possible opponents for Wednesday's finale: Akron, Clemson, Georgia or Illinois State. All four are in the top 150 of KenPom, while Akron and Clemson are 3-0. Possible game times are 11 a.m. (seventh place game), 1:30 p.m. (fifth place game) 5 p.m. (third place game) or 7:30 (championship game).
Clemson and Georgia are the most well-known schools in the most well-known conferences in the entire bracket and will be favored to meet on Tuesday. A victory against either would not only add to the program's prestige and reputation as a giant killer, it would mean a freshman class with so much potential is far ahead of schedule. Team morale would skyrocket with a rivalry game against Canisius on tap.
There is a chance the Bonnies and the handful of fans who traveled with them leave the Caymans with an entirely different perspective on what they can accomplish this year. Of course, there is also a chance they don't prove anything. One thing's for sure with Bona Nation: the results will be discussed at Thanksgiving dinner tables across the country.