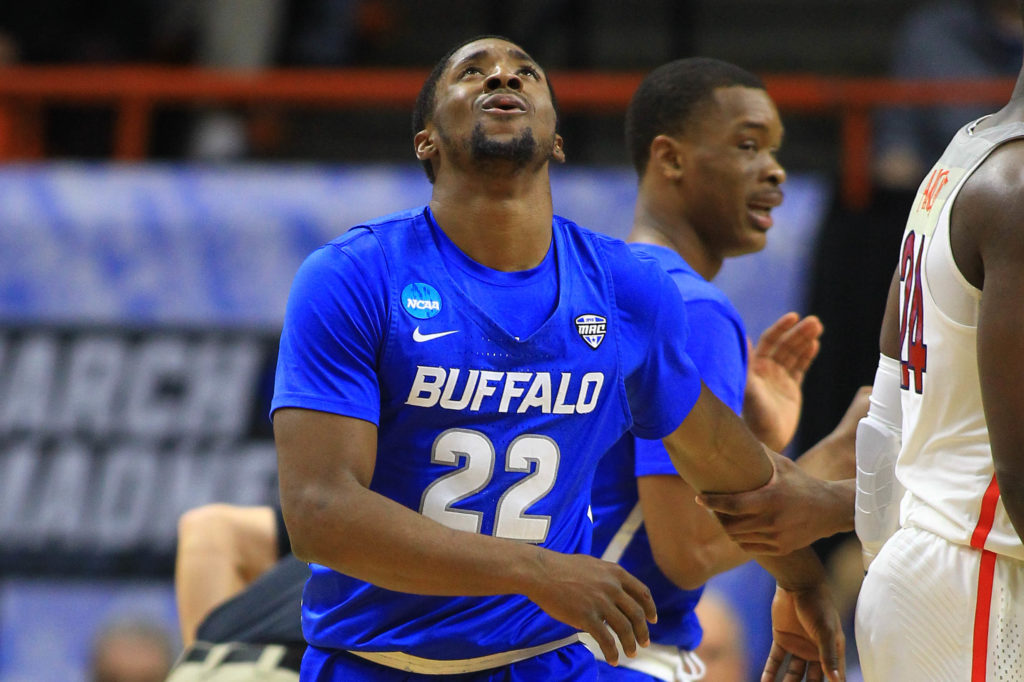 By PAUL GOTHAM
Coming off their third trip to the NCAA Tournament in four years and the program's first victory on the sport's biggest stage, the University of Buffalo Bulls men's basketball team received votes in the Associated Press Preseason poll released earlier this week.
"It shows we've come a long ways from a school five years ago that had never been in the NCAA Tournament," fourth-year head coach Nate Oats said after practice on Wednesday.
A 13-seed in the 2018 NCAA Tournament, UB knocked off No. 4 seed Arizona 89-68 for the program's first win in the Big Dance.
"You look at a lot of the schools that either didn't get any votes or are behind us in the votes," Oats added. "It speaks to where the program's come."
A pair of Section V athletes, Dontay Caruthers (East High) and Jeenathan Williams (UPrep) figure to play prominent roles with UB this season.
Caruthers, the 2016-17 Mid-American Conference Defensive Player of the Year, missed 11 games due to injury a year ago. The senior guard finished with seven points and 2.1 assists per game. His defensive efforts on the perimeter were a key to the win over Arizona. He was a first-team All State performer at East High under head coach Darrell Barley. Caruthers led the Eagles to the 2014 NYSPHSSA Class A final.
Williams averaged 22 points during his junior season (2016-17) and led the Griffins to the Class AA championship where they lost to eventual NYS finalist Fairport. The 6-5 guard played at Prolific Prep this past year. Watch-Stadium's Jeff Goodman reported that Williams scored 19 during a closed scrimmage against Albany over the weekend.
Buffalo handled Albany easily in a closed scrimmage. Bulls will be one of the top mid-majors in country this year. Freshman Jeenathan Williams had 19 for Buffalo. Nick Perkins has 29 for UB, Jeremy Harris had 17. Ahmad Clark 22 for Albany.

— Jeff Goodman (@GoodmanHoops) October 20, 2018
Oats pointed to the play of his senior class for the program's success.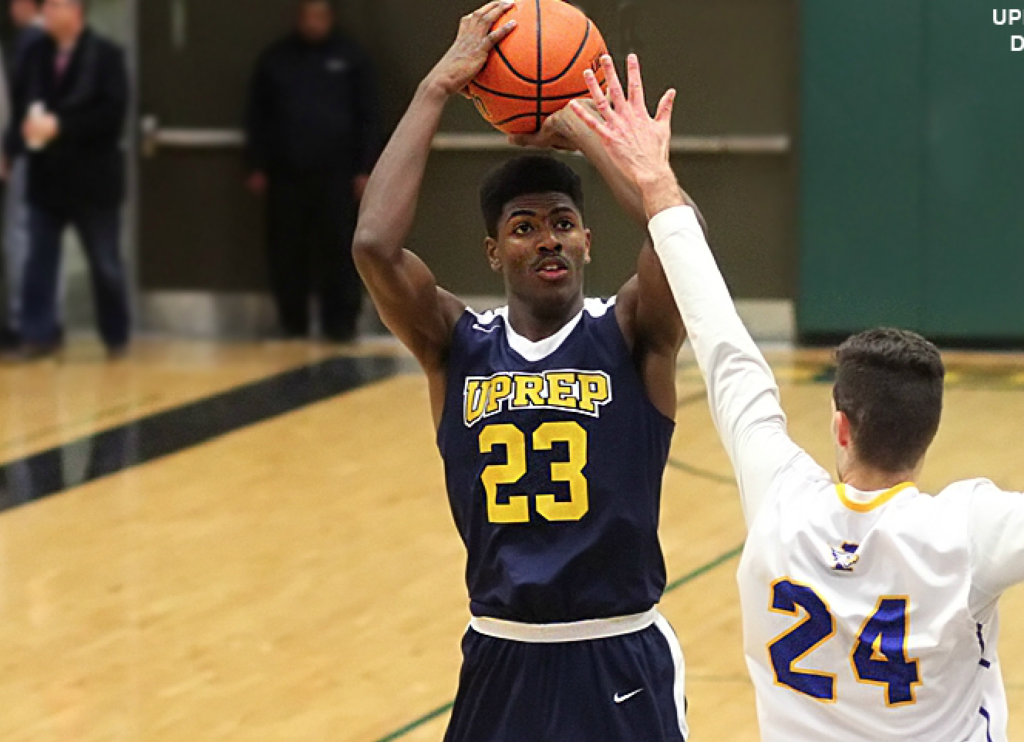 "It speaks to how much work they've put in and how much work our staff has put in," he said referring to Caruthers, CJ Massinburg, Nick Perkins as well as Jeremy Harris and Montell McRae. "You think of CJ and Nick came in here four years ago. We'd been to one NCAA Tournament. But now they've taken us to two additional ones and votes in the preseason Top 25.
"Then you add guys like Jeremy, Montel and Dontay. You've got five really good seniors right there that are primed to do big things for the program."
UB opens the season at home on November 6th against St. Francis (PA). The Bulls non-conference slate includes matchups with West Virginia on Friday, November 9th – a game that will be televised on ESPNU and at Syracuse on Tuesday December 18th. That game can be seen on ESPN2. UB also plays at Marquette on Friday, December 21st. It will be televised on FS1.
UB opens Big 4 play on Saturday, December 8th at St. Bonaventure. They play at Canisius on Saturday, December 29th.
The Bulls open MAC play at Eastern Michigan on Friday, January 4th. The CBS Sports Network will carry that game.
Last March, Caruthers and Barley became the first player-coach tandem in Section V boys' basketball history to both play in the NCAA Division I Men's Basketball Tournament.