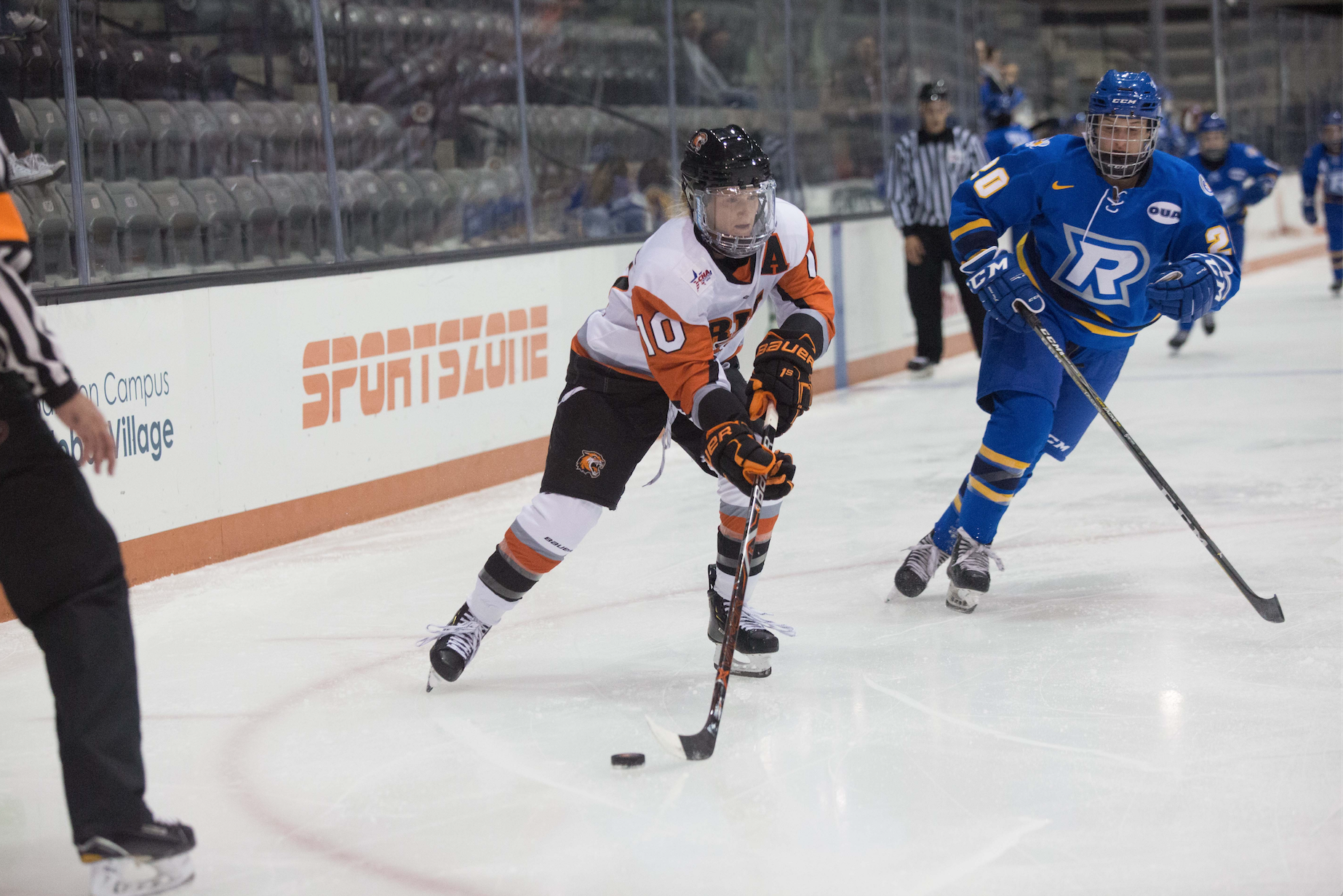 Courtesy of RITAthletics.com
ROCHESTER, NY – Senior forward Kendall Cornine (Kinnelon, NJ/Morristown Beard) of the RIT women's hockey team, was named College Hockey America Player of the Week on Monday, for the week ending Oct. 7, 2018. It is Cornine's first weekly honor of the 2018-19 season and fourth of her collegiate career.
Cornine scored three goals and added an assist in a pair of non-conference contest at St. Cloud State last weekend. On Friday, Cornine scored and added an assist in a 7-3 loss. The following afternoon, she scored both RIT goals, including the 30th and 31st of her career and surpassed the 50-point plateau in a 3-2 overtime loss. Cornine leads the Tigers in scoring with four goals and six points in four games this season.
RIT (1-2-1) off this weekend, but returns to action on home ice Friday. Oct. 19 and Saturday Oct. 20 versus Union College as part of Brick City Homecoming and Family Weekend. RIT and Union face-off at 5 p.m. on Oct. 19 and noon on Oct. 20.