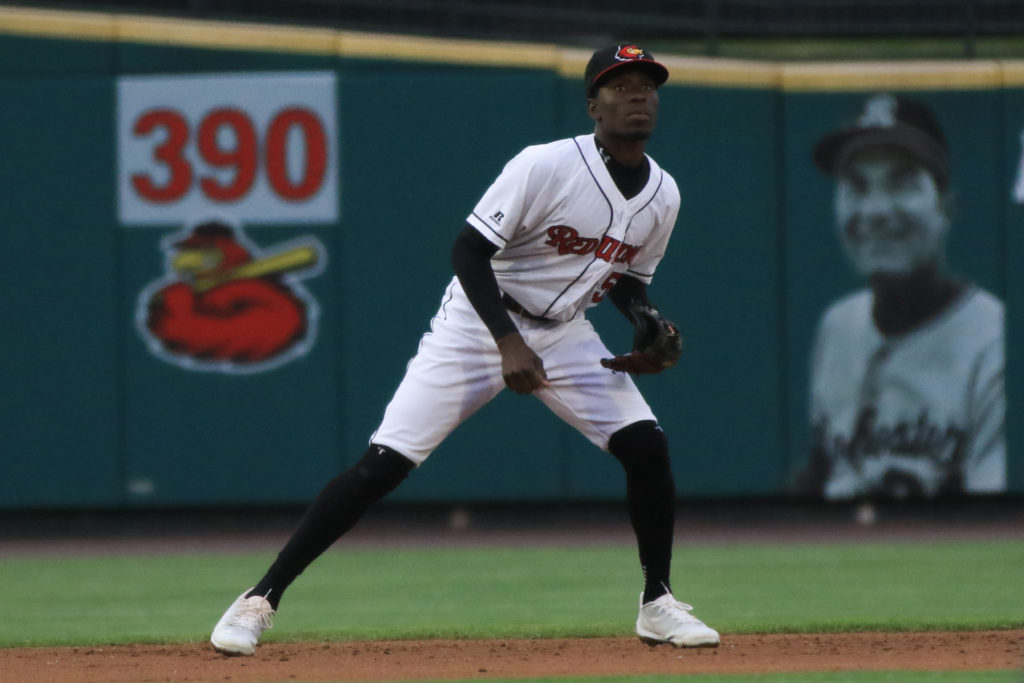 Courtesy of RedWingsBaseball.com
The Red Wings took a wild one from the Buffalo Bisons, 6-2, in extra innings Saturday night at Coca-Cola Field!
The Wings were two outs away from securing the victory in regulation when Rowdy Tellez hit a two-run homer to right field off Alan Busenitz to tie the game.
But, the Wings responded with four runs in the 10th and all scored on one play. With the bases loaded Nick Gordon poked a single to center to score Wynston Sawyer and Zack Granite. The throw home to nab Granite was late from center, but catcher Danny Jansen then tried to throw behind Gordon at first but threw it into the right field corner allowing both LaMonte Wade and Gordon to score.
It was the first time Rochester (31-34) has scored six runs in a game since hanging 11 runs on Durham on May 29 – 18 games ago.
Rochester got 5.2 innings of one-hit, no run baseball from Stephen Gonsalves. The southpaw tossed 92 pitches, allowing three walks to go along with five punch outs.
Rochester broke a scoreless tie in the sixth inning when Gordon lifted a sacrifice fly to left field with one out and the bases loaded.
The Wings would tack on another an inning later when Sawyer brought home Jake Cave with an RBI single.
Tyler Duffey (1.1 IP) and Gabriel Moya (1.0 IP) each turned in scoreless outings for Rochester.
The Wings are now 4-2 in extra-inning games this season.
The Wings and Bisons wrap their four-game set on Sunday afternoon. Aaron Slegers (5-4, 3.39) will make the start for Rochester opposite right-hander Taylor Guerrieri (1-1, 5.12).