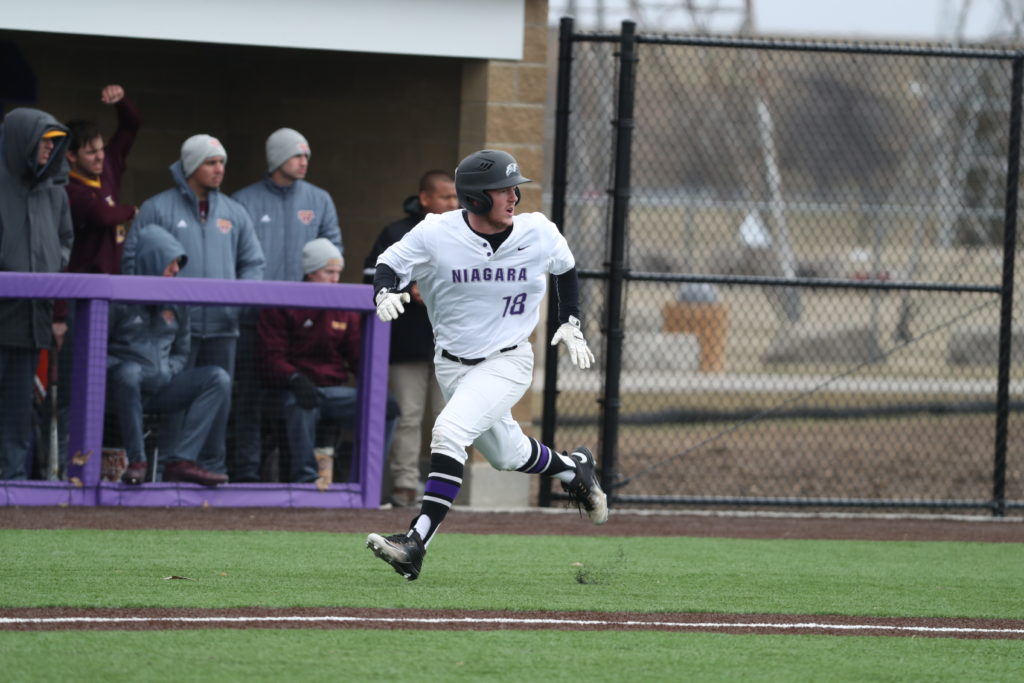 Courtesy of PurpleEagles.com
GREENSBORO, N.C. – Shortstop Greg Cullen has been named to the American Baseball Coaches Association (ABCA)/Rawlings NCAA Division I All-America First Team, announced on Saturday. Cullen was named to the ABCA/Rawlings Northeast All-Region First Team earlier this week. This is the fourth All-America team (Collegiate Baseball, National Collegiate Baseball Writers Association (NCBWA), College Sports Madness) Cullen has been selected to.
Cullen was named to the Collegiate Baseball All-America Second Team, the NCBWA All-America Second Team, the College Sports Madness All-America Fourth Team and is the 2018 MAAC Player of the Year. He was also named the NCBWA District 2 Player of the Year.
Cullen led the nation in hitting for almost the entire season. He finished the year with a .458 batting average. His .556 on-base percentage was the second-best in the nation.
Cullen led the Purple Eagles and the MAAC in hits with 81 and in slugging percentage (.655). He also led the team in runs scored (51), doubles (17) and triples (three). He was second in the MAAC in runs scored, tied for second-most triples and third-most doubles and was tied for fourth in stolen bases with 13.
Cullen was named to the All-MAAC First Team and was a two-time MAAC Player of the Week honoree. He was selected by the Atlanta Braves in the 15th round of the 2018 MLB Draft.