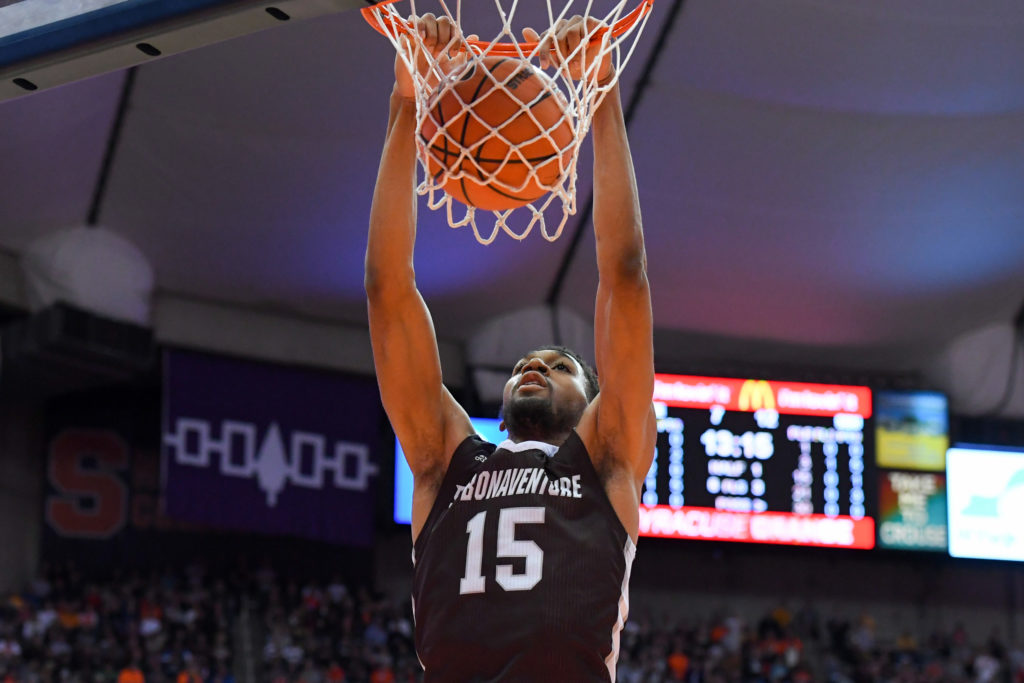 By CHUCKIE MAGGIO
The St. Bonaventure men's basketball program dedicated the months of April and May to shaping its 2018-19 roster and welcoming new talent. Now that all but one scholarship has been filled, the next order of business is underway: schedule season has begun.
Bonaventure and Miami have entered serious discussions to play in Coral Gables in November, according to sources. SBU has played an Atlantic Coast Conference opponent in seven of the last eight seasons; the year it didn't, it visited Southeastern Conference member Florida in Lakeland.
There has been interest from Bona and Syracuse on a rematch of last year's contest, but a source said the matchup is not a priority.
One new non-conference game became official last week when Bucknell released its slate, with SBU on the docket for the season opener on Nov. 7. Annual games against Buffalo, Canisius, Niagara and Siena are expected to continue, while the Bonnies will travel to Vermont and play three games in the Cayman Islands Classic starting with Georgia St.
The Atlantic 10 Conference schedule will not be released until September, but the league announced its schedule pairings today. The Bonnies will have home-and-home contests with Davidson, Duquesne, Fordham, George Mason and St. Joseph's. They host Dayton, La Salle, Saint Louis and VCU with no return trip and travel to George Washington, UMass, Rhode Island and Richmond.
SBU won't play at Dayton or VCU, the two arguably toughest venues in the conference, or Saint Louis, which figures to be one of the league favorites. The Fordham trip will be Bona's first visit to Rose Hill Gym since 2016.