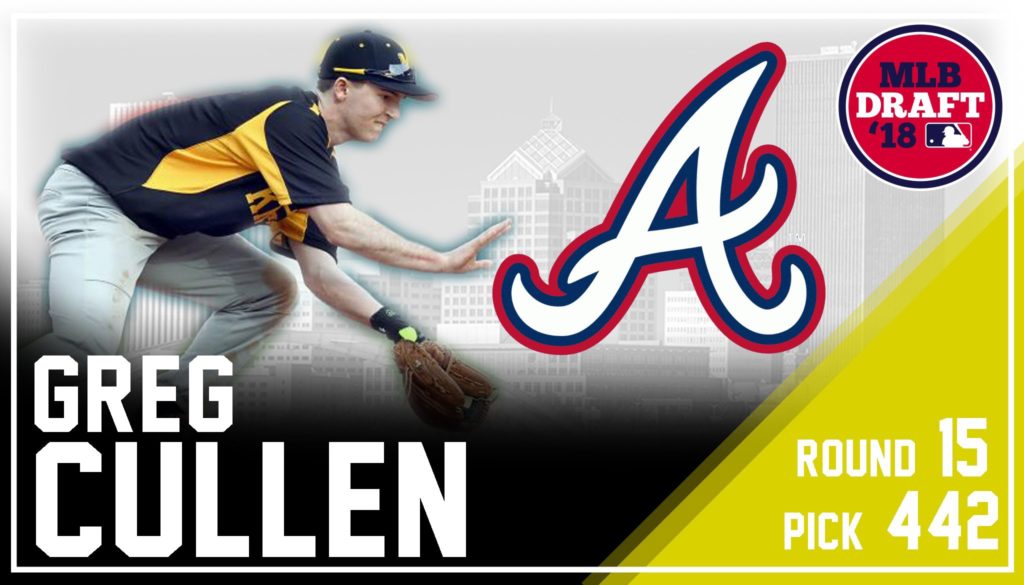 By BILLY HEYEN
ROCHESTER, N.Y. — Niagara baseball coach Rob McCoy knew that he'd only have Greg Cullen for three years the moment the Penfield-native stepped on campus as a freshman. Wednesday, when Cullen was selected in the 15th round of the MLB Draft, McCoy was proven correct.
"My assistant and I, he and I talk all the time about trying to get players that years down the road, guys are looking at our guys going, how did they get them to go to Niagara," McCoy said. "For us, Greg was one of those guys."
Cullen was picked by the Atlanta Braves on the third and final day of the MLB Draft with the 442nd pick. He played varsity baseball at McQuaid for four years before his three years at Niagara. He'll be signing with the Braves and heading to their advanced-Rookie level club in Danville, Virginia to begin his professional career. Cullen leaves for Virginia on Sunday, he said.
"I'm just excited to be an Atlanta Brave," Cullen said. "They have a great organization. I'm just very excited to get started."
When Cullen was six, his family thought about moving to Atlanta, and Cullen's father brought Braves t-shirt jerseys home. It gave the young Cullen a favorite team, and when he wrote on a sheet of paper in elementary school that he wanted to be a professional baseball player, he put the Braves in parentheses as one of the teams he'd like to play for.
The sheet was only unearthed recently as the Cullens moved houses (not to Atlanta, though). His mother saved the sheet of paper that they found when going through old stuff, and then when the Braves picked him, Cullen's girlfriend remembered that he'd written Atlanta down on that sheet more than a decade ago.
"My girlfriend was like, 'Oh wait, weren't the Atlanta Braves the team you wanted to play for?'" Cullen said. "I'm like, 'Oh, I guess.' That was pretty cool to see."
Greg Cullen wanted to play for the @Braves when he was 6 years old.

Today his dream came true.

(????: @_sarr29 & @NiagraUniv) pic.twitter.com/V4P7vAYBiW

— Cut4 (@Cut4) June 6, 2018
All that Cullen did while growing up was play baseball and a little basketball, he said. "Every kid's dream is to play professional baseball," he added. But to get to the point he was on Wednesday, with his phone blowing up with texts and calls congratulating him on his selection, he first had to prove himself as a high school and college baseball player.
During seventh grade, Cullen went to a McQuaid baseball workout and went straight to shortstop, then Jesuit Knights coach Jim Purtell recalled. While they worked on turning double plays, Purtell saw something he could suggest to improve how Cullen got through the bag.
"It took him two tries and he had it absolutely perfect," Purtell said. "It was like, wow. He is coachable, and he gets it immediately."
By the time Cullen made it to ninth grade, his junior varsity coach was trying to keep him from trying out for varsity, Purtell remembered as he laughed. The Knights' coach made sure Cullen tried out, and it was the right call. Cullen started and spent time at both second base and the outfield on a veteran team that Purtell said limited the pressure Cullen had to feel to perform.
Cullen was the starting shortstop at McQuaid by his sophomore year, and that was his spot for the final three years of his time there. One game stuck out in Purtell's mind that the Knights played in Baldwinsville and Cullen made "spectacular" plays all game long. But he had a more vivid memory of how Cullen behaved every time the head coach walked out and talked to a struggling pitcher on the mound.
"He would always come in very confidently," Purtell said, "and he would just say hey, no problem, we've got this, let them hit it to me or just giving everybody, all his teammates, some confidence. That's what leaders should do, and that's what the best players should do, and he always came through."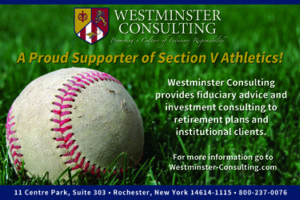 Niagara's coach, McCoy, stumbled across Cullen in the summer between his sophomore and junior year when looking at an Ernie Clement video on Youtube. Clement, a Brighton product who was already committed to Virginia, was drafted by the Cleveland Indians in the fourth round in 2017. On the suggested videos pane on the right-hand side of the Youtube screen, McCoy found a video of Cullen.
That led McCoy to go to a Rochester Collegiate Baseball League (RCBL) tryout where he watched Cullen and invited him to an NU camp. After the camp, he was impressed enough to invite him back to campus, where McCoy sat down with Cullen in his office and offered a scholarship.
"He made the decision on his own, didn't really consult his parents," McCoy said. "Did it in the office. Surprised me, because I didn't expect him to commit on the spot. And then it became really apparent over the next year and a half that we had gotten a really special player."
Cullen was an All-State first team member and sectional champion as a senior at McQuaid, and Purtell said he knew his shortstop could have gone to other schools. He remembered a cold-call he got from TCU during Cullen's junior year in which the Horned Frogs' coach was impressed with video he saw of Cullen.
But after being Niagara's earliest commit with his early-junior year verbal, Cullen stuck with it.
"He wanted to be a part of changing the program and he was determined to do that," McCoy said. "So I gotta give the kid credit. That showed me more about him than anything on the field, really."
When Cullen was at McQuaid, Purtell and his coaching staff always thought that Cullen would have a chance to play professionally. They weren't sure what might happen after he went off to college but thought if anyone had a chance, it was Cullen, Purtell said.
McCoy knew he had a special player when Cullen got to Niagara, but there were adjustments to be made, as is the case for any player stepping into the Division I level. They were less for Cullen, though, McCoy said, and he used a math analogy to describe where Cullen was at relative to some of his peers.
"When you learn how to add and subtract, you can go on to multiply and divide," McCoy said. "And then you learn how to do advanced math after that. Well, for him, he already knew how to add and subtract. Some kids we get, we kinda have to teach them a better way to add and subtract. With him he could already do it. So then we moved on to, he could already hit, so how could we help him hit better?"
The Niagara staff altered his stance a bit. They worked on how his hands traveled through the zone. But what Cullen and McCoy both felt was the biggest boost to his hitting was the mental game. The Purple Eagles brought in Brian Cain, a peak performance coach, to work with the team, and "it really clicked with him," McCoy said. One takeaway for Cullen: walk as slow to home plate as possible before each at bat.
"I think that just helped me slow the game down, helped me stay in control of my breathing and all that pre-at bat stuff that I need to do to have a successful at bat," Cullen said. "I think that the mental game is a huge part of baseball which people don't really think about."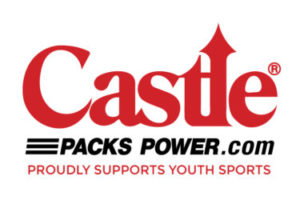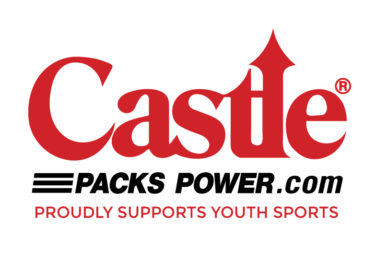 By his junior season, Cullen was on the radar of major league teams, and his hot-hitting start against bigger schools like Michigan State and West Virginia only gained him more notice. As he remained the country's leading hitter for the whole season, teams kept reaching out. It was new to Cullen, who felt the nerves at a particular game against Monmouth when four or five scouts were there to specifically watch him, something he wasn't used to.
He said he kept his head by just focusing on getting a MAAC championship and making it to a regional. Cullen put that together with his mental-based approach and McCoy's preaching to take it "pitch by pitch," and he ended the season with a country-topping .458 average. That was more than enough for him to be selected by the Braves.
There'll be another adjustment at the next level, McCoy said. Cullen probably won't be a professional shortstop, so he'll have to learn to play all over the diamond: maybe second, maybe third, maybe in the outfield. But he'll hit, McCoy said.
"There's no doubt that he's gonna hit 'till he gets to the higher levels," McCoy said. "In fact, I think he can hit in the big leagues."
And even if the hits aren't falling some days, McCoy thinks Cullen's "love of the game" will keep him going. It sounds crazy that not everyone at the college level loves the game, McCoy said, but he emphasized that that's true while also saying Cullen "genuinely loves" it. The Niagara coach said that it shows up most for a player like Cullen in how he reacts when he fails.
Baseball is a game of failure. Even as a college junior, while leading the country in hitting, more than half of Cullen's at bats ended in outs. McCoy thinks that's when Cullen shines.


"I think you can really tell how a kid loves the game by how he fails," McCoy said. "If you can fail and still have fun. If you can fail and still smile. If you can fail and still go play hard the next play. If you can fail and then succeed immediately after."
There'll be more failure at the professional level for Cullen, because that's how the game works. But he's overcome that before to be a four-year varsity player at McQuaid. He's overcome it to lead the nation in hitting at Niagara. He overcame it just by being drafted from a MAAC school at all, as warm-weather schools often dominate the MLB Draft. Now Cullen gets to achieve what McCoy called his "lifelong dream."
"It just goes to show if you do work hard, any school you go to you can get drafted," Cullen said. "Any team will find you if you have the talent."