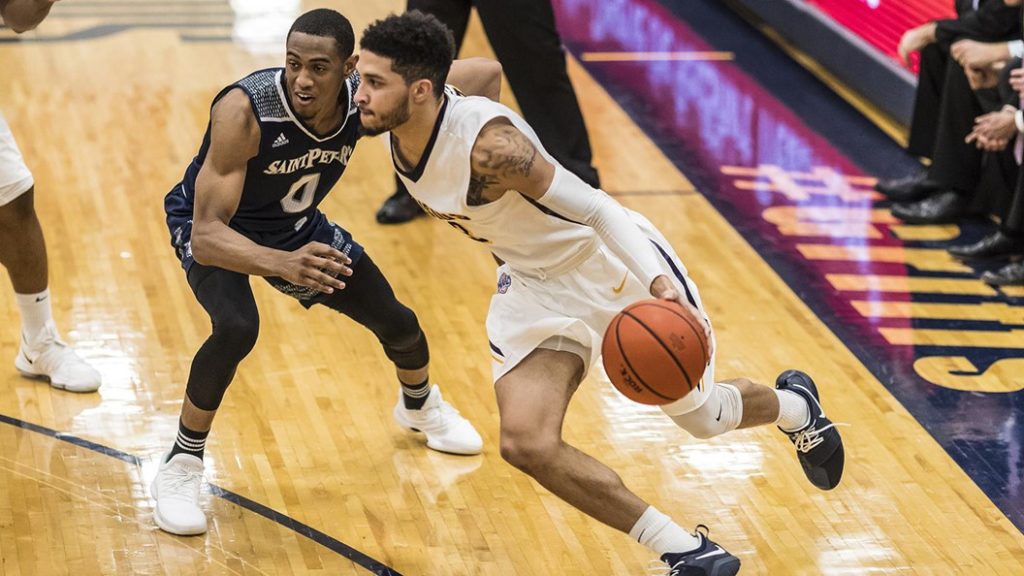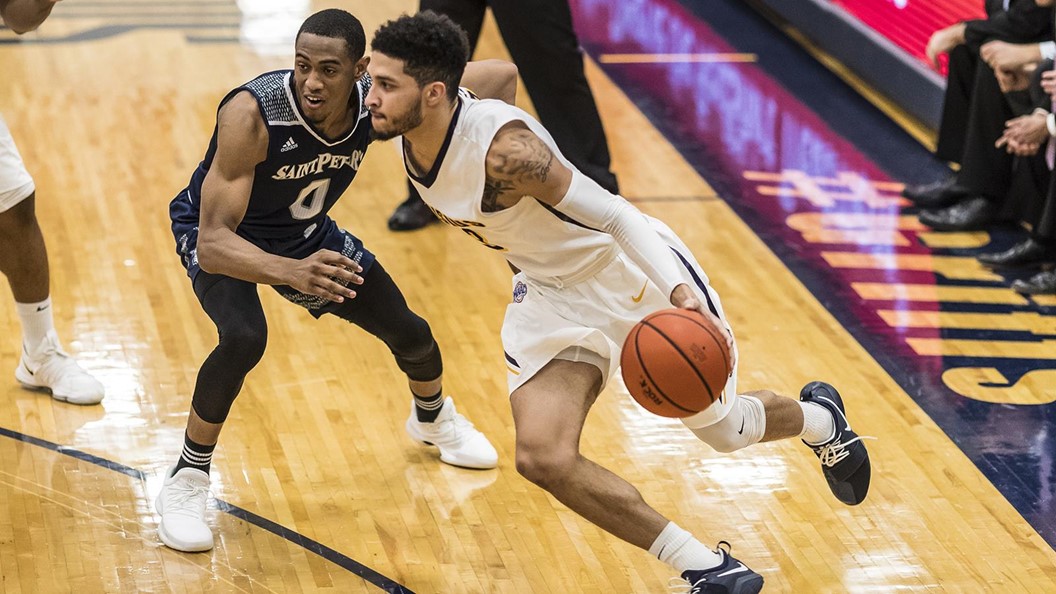 Courtesy of GoGriffs.com
Canisius guard Isaiah Reese announced Tuesday that he has withdrawn his name from consideration from the upcoming NBA Draft. The 2018 All-MAAC First Team honoree will return to Canisius for his junior season in 2018-19.
In April, the Miami, Fla., native placed his name into consideration for the 2018 NBA Draft, but he did not hire an agent. The NCAA allows student-athletes to declare for the draft in order to participate in pre-draft workouts and receive feedback from NBA teams. Reese worked out for three NBA teams over the last five weeks – the Boston Celtics, the Denver Nuggets and the Houston Rockets.
Reese retains his two seasons of collegiate eligibility because he removed his name from draft consideration prior to the NCAA's May 30 deadline.
"The whole pre-draft experience was beneficial to me in so many ways," Reese said. "Having three workouts for pro teams allowed me to get some really good feedback on my game and I learned some things that I need to work on as well. Now that this phase of my offseason is over, I'm excited to be back here at Canisius with my teammates as we work towards next season."
The first Canisius sophomore since 1994 to earn All-MAAC First Team honors, Reese was good for 16.9 points, 5.8 rebounds, 4.7 assists and 2.2 steals per game in 33 contests for the Golden Griffins in 2017-18. One of two players in the nation to grab more than 125 rebounds, dish out 125 assists and make more the 75 3-point field goals during the season, he became the first Canisius player in the program's 114-year history to record a triple-double when he posted 23 points, 11 boards and 11 assists in the team's win over Youngstown State Nov. 18. Reese finished in double-figures 28 times as a sophomore, including 11 games with 20-plus points, and his 73 total steals for the season are the most for a Canisius player since 1992-93.
In his 67 career games on Main Street, Reese has scored 797 points to go with 316 rebounds, 252 assists and 119 steals.
Reese played a key role in helping Canisius post a 21-12 overall record and a 15-3 mark in MAAC play last season. The 21 wins tied the school record for victories in a regular season, and the 15 conference wins gave the Griffs a share of the MAAC regular-season championship, the program's first since 1993-94.