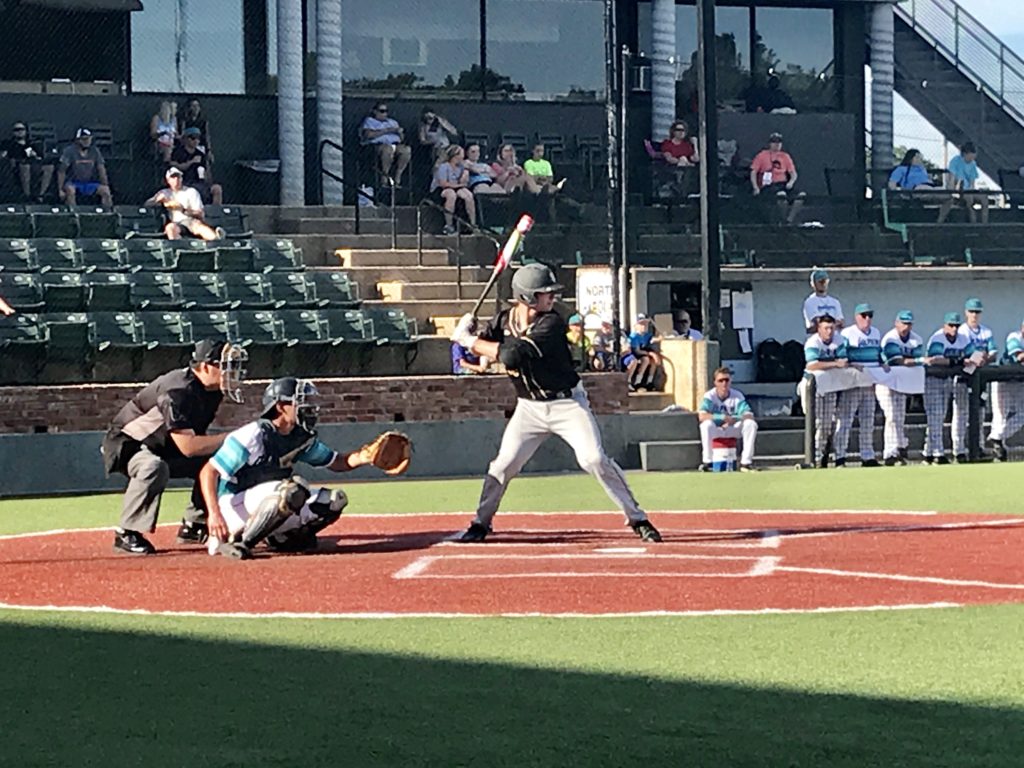 By PAUL GOTHAM
ENID, OK. — A five-run sixth inning proved to be their undoing as the Monroe Community College Tribunes fell to Brunswick Community College, 10-2 in the opener for both teams in the 2018 NJCAA DII World Series at David Allen Memorial Park.
Brunswick took advantage of two walks, a wild pitch and an error with four hits to grab a commanding 8-2 lead in the game.
Monroe starter Eric O'Brien exited the game with two outs in the sixth and three runs in. The sophomore right-hander looked ready to minimize the damage when he induced a one-out ground ball with the infield drawn and runners on second and third, but an errant throw brought home a pair of runs. O'Brien got a routine fly ball for the second out before leaving the game.
The Tribunes could not keep the game close after that point.
Justin Bunting finished 2-for-4 with a run scored and an RBI to lead the Tribune offense. The sophomore first baseman led the game with an opposite-field single and eventually scored on a Cas Sobaszek RBI base hit.


Bunting's two-out single in the top of the sixth plated Jonathan Catapano and cut the deficit to one at 3-2.
Monroe left 12 runners on base in the game including the fourth inning when Phil Ferranti reached on an error to lead the frame. Sam Loew followed with a single. When the ball was misplayed in the left field, Ferranti and Loew moved to second and third with no outs. That's as far as they would go.
Sobaszek went 2-for-3 with a walk.
Brunswick committed five errors in the game. The Dolphins outhit MCC 13-7.
The loss snapped Monroe's 18-game winning streak, the program's longest such run since 2005 when the Tribunes won 21 in a row.
Monroe will play the loser of the Sinclair vs. Northern Oklahoma matchup in a must-win game on Sunday at 4 PM.
The Tribunes lost the first game of the 2008 World Series before advancing to finish in third place.