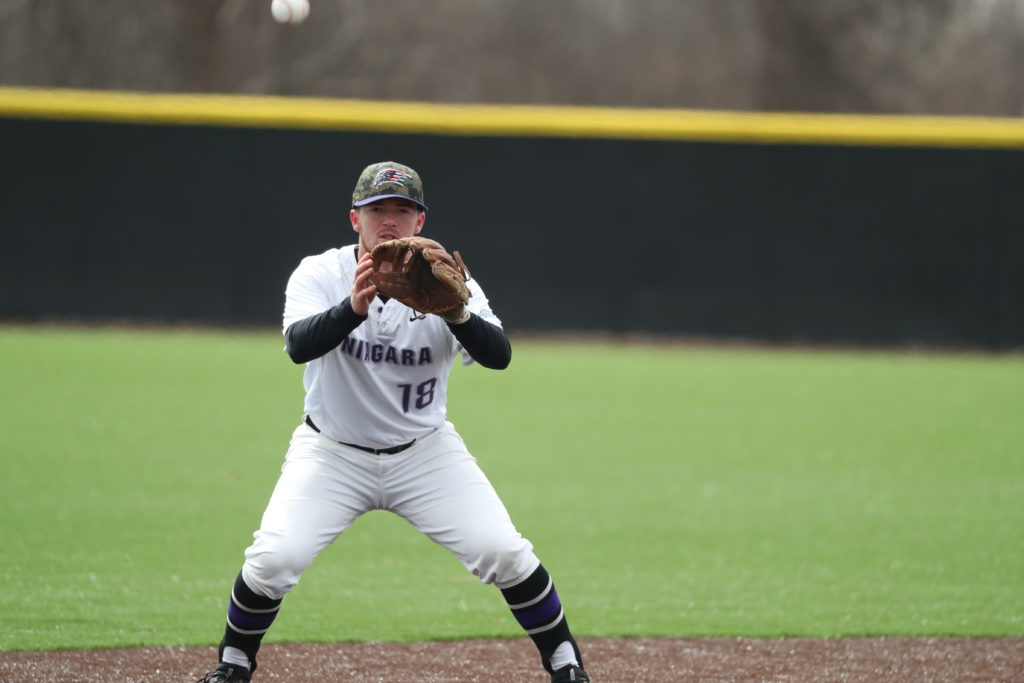 Courtesy of PurpleEagles.com
EDISON, N.J. – Niagara University shortstop Greg Cullen has been named MAAC Baseball Player of the Week, announced on Tuesday. This is Cullen's second time receiving MAAC weekly honors this season.
Cullen was a standout in the Purple Eagles' 4-0 week which included a victory over Albany and a three-game series sweep of the Rider Broncs.
In a 20-8 victory over Rider in the final game of the series on May 13, Cullen went a perfect 5-for-5 at the plate and recorded a career-high six RBI.
On the week, Cullen batted .500 with a .600 on-base percentage and .857 slugging percentage. He had seven hits, seven RBI, six runs scored, three doubles and two stolen bases.
The McQuaid Jesuit graduate continues to lead the country in batting average (.466) and on-base percentage (.559), while also leading the MAAC in runs scored (47) and hits (76).
The Purple Eagles close out the regular season with a three-game series with the Manhattan Jaspers May 17 and 19.