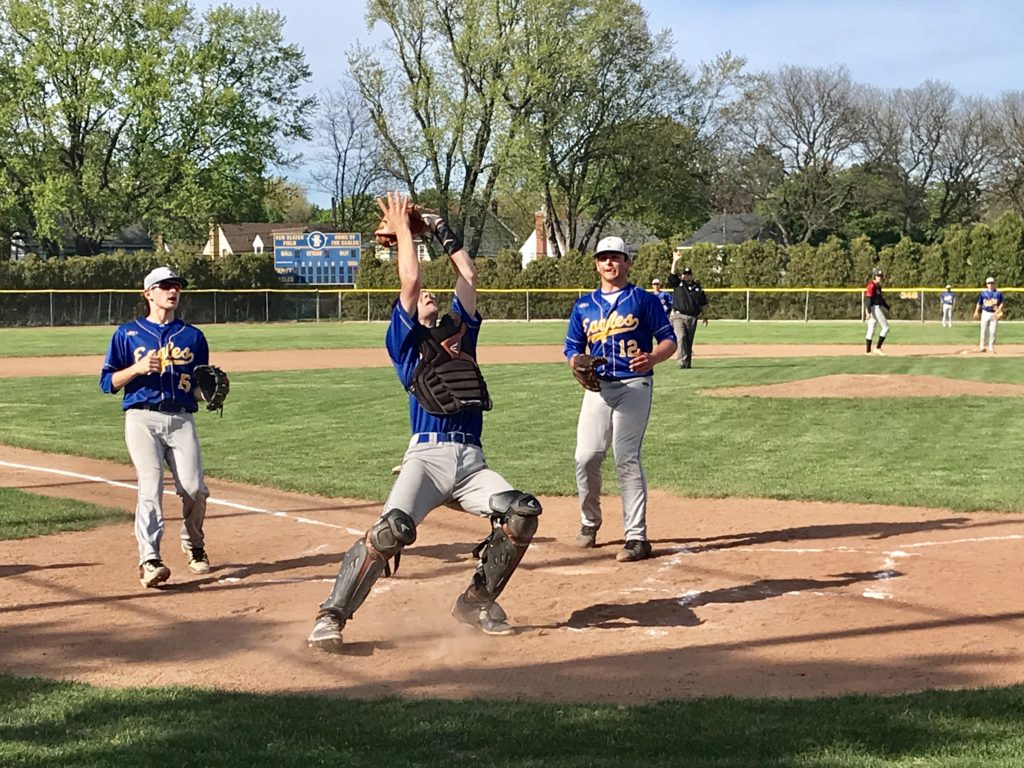 PITTSFORD MENDON 3
BATAVIA 2
George Gines struck out five and allowed two runs on four hits over five innings to pick up the win. Nic Ferreira hurled two shutout innings in relief to notch the save. Tim Mariani brought home Charlie Bennett with an RBI groundout in the sixth for the eventual game-winning run, and Mendon improved to 14-5 with its fourth straight win. Cam Yonda finished 2-for-3 with a double and scored twice including a run in the fourth as Mendon rallied from a 2-0 deficit to tie the game. Jacob Wilson and Zach Janson had an RBI apiece. Jordyn Schmidt finished 3-for-3 with a double and two RBI to lead Batavia. Sam Sallome was 2-for-3 with a run scored.
RUSH-HENRIETTA 3
SPENCERPORT 6
Raymond Richards nailed down the win in a complete-game effort. and Spencerport (5-15) won for the fourth time in the last six games. Richards struck out six, walked one and allowed three runs (two earned) on four hits. Greg Ranieri, Richards and Gino Pellett contributed two RBI apiece to lead Spencerport's offense. Ranieri, Richards and Joe Moschetteri collected two hits apiece. Jason Nau scored three runs for the Rangers.  R-H's AJ Nestler doubled home two runs in the third to tie the game at three.
GATES CHILI 2
WEBSTER SCHROEDER 11
Nick Vogt and Robby Merkov both enjoyed similar stat lines finishing 2-for-3 at the plate with three RBI to lead Schroeder's offense. Alex Vogt went five scoreless innings, giving up three hits while striking out three batters on fifty-eight pitches. For Gates Chili, Noah Esten and Anthony Gersonia had two hits apiece.
GREECE ARCADIA 4
BRIGHTON 5
Trent Wasserman went 3-for-4 at the dish with two RBI and scored a run of his own to lead Brighton's offense. Sam O'Hara, Daniel Cook, and Brandon LaFountain each had an RBI of their own. Pitcher Lucas Dorsey battled through 5 1/3 innings, giving up four runs while striking out three batters on ninety-one-pitches. LaFountain tied the game in the bottom of the sixth inning with an RBI groundout to score Nick Stodgell. Nico Aagesen doubled and scored on Wasserman's walk-off single. O'Hora shined in centerfield with Arcadia's Drew Southcott scored three runs with a hit and a walk.
GREECE ATHENA 15
EASTRIDGE 1
Jorge Oropeza finished 3-for-3 with a home run and two RBI to lead Athena. Jagger Nucci drove in three runs with three hits. Anthony Bonnacci added a 3-run home run, and Ryan Ballard connected on a 2-run shot. James Sciortino hurled five innings for the win. Brennan Smith tossed a scoreless sixth and seventh innings.
FAIRPORT 6
WEBSTER THOMAS 9
Six runs in the sixth inning brought Webster Thomas back from down three to up three, and they held on in the seventh. In the five innings prior, the Titans had three runs on four hits. In the sixth, the six runs came on four hits, with five of the six coming with two outs. READ MORE. 
PITTSFORD SUTHERLAND 10
GREECE OLYMPIA 2
Graham Schild finished 3-for-5 with a home run and four RBI to lead Sutherland. Tyler DePaolis, Robert Nolan and John Gassler combined on a 1-hitter. Keeghan Cummings, Connor Fitzsimmons, Will Ling and Jackson Renica had two hits apiece.
VICTOR 12
CHURCHVILLE-CHILI 3
Hudson Alread hit for the cycle, and Drew Delaney hurled six shutout innings for his fifth win of the season. Alread drove in three runs. Delaney struck out nine and allowed three hits. Ryan finished 2-for-3 including his first of two triples in the third when Victor got on the board. Zack Carpin connected on a three-run home run as Victor added six runs  in the fifth. The Blue Devils scored a run in the sixth and four more in the seventh. Alread hit for the cycle in order.  Nick Boyer pitched an inning in relief. Churchville-Chili scored three runs in the seventh.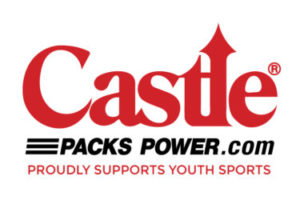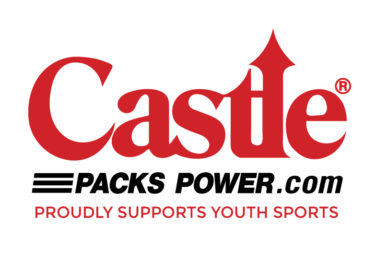 HILTON 6
IRONDEQUOIT 5
Morgan Kunigan hurled six strong innings, and David Stirpe paced the offense as Hilton held on to beat Irondequoit. READ MORE.
WILLIAMSON 0
GANANDA CENTRAL 10
Cody Hill (2-for-3, two runs scored) and Drew Miale (2-for-4, one run scored) led Gananda (12-3/10-2) with two RBI apiece as the Blue Panthers defeated Williamson (12-3/10-3) in a battle of top teams in the Wayne County league. Tim McClare let out his inner Max Scherzer as he tossed a complete game shutout, giving up only a hit while striking out seventeen batters on ninety pitches, and the Panthers grabbed first place with their fifth straight win.  He set down on strikes the first twelve batters of the game and did not give up the hit until the sixth inning. For Williamson, James Williams acquired his team's only hit of the game.
MCQUAID 4
BALDWINSVILLE III 5 (F/9)
Drew Bailey led the McQuaid offense by going 2-for-3 at the plate with a walk and an RBI. The Knights momentarily took the lead in the top of the eighth inning on AJ Fina's sacrifice fly to score Ben Beauchamp. Noah Campanelli and Ryan O'Mara had a hit and a run scored apiece. Jacob Marshall  led Baldwinsville with two RBI.
WAYNE 7
PALMYRA-MACEDON 0
Sean Flannery (2-for-5) and Logan Holgado (2-for-4) led Wayne's offense with two RBI and each of them scored a run to terrorize Palmyra-Macedon from the top of the lineup. Tanner Clark was steady on the mound, tossing six shutout innings while giving up only four hits and struck out eight batters on ninety-five pitches. For Palmyra-Macedon, Nick Sapienza had two of his team's four hits while Alex Wootton and Dan Hooper had the other two hits.
SPENCER-VAN ETTEN 3
SOUTH SENECA 4
John Zajac went 2-for-4 at the plate with two RBI to lead South Seneca. Nassir Whitley settled in to pitch a complete game, giving up three runs on five hits while striking out six batters on ninety-seven pitches. For Spencer-Van Etten, Zachary Sherwood went 1-for-4 with two RBI. South Seneca struck quickly in the first inning, plating a run on John's RBI single to score Josiah Prosser. Zajac added on with an RBI single as well to score Whitley, whom had hustled to third on a dropped third strike and wild pitch. Whitley was cruising throughout the game, having only giving up one run until the seventh inning when Spencer-Van Etten scored two runs on a double by Sherwood. Whitley was able to strand him at second to end the game.
PAVILION 1
GENESEO 15
Russell Brownell finished 3-for-4 at the plate with three RBI and two runs scored to lead Geneseo. Noah Reilly and Owen Lyons both contributed with two RBI apiece to pace the Blue Devils' offensive onslaught. Pitcher Daniel Kaye took advantage of the offensive explosion with a nearly flawless performance on the mound. He pitched a complete game, giving up a run on a hit while striking out nine batters on seventy-seven pitches. For Pavilion, Cole Tillotson had the only hit of the game for his team. After tying the game at 1 in the bottom of the third inning on a groundout by Brownell to score Harris, Jake Hamilton smoked a 2-out double to left field to give the Blue Devils the lead. Kaye helped his own cause by hitting an RBI single to extend the lead to 3-1 as Geneseo proceeded to score six runs to blow the game wide open.
LIVONIA 2
BATH-HAVERLING 5
Bath-Haverling scored four runs in the second inning to clinch the Livingston County AA Division I championship. Livonia freshman Alex Minnehan went the distance striking out 3 walking none. Kyle Feldman had two hits for the Bulldogs.  Livonia had the bases loaded with one out on the sixth down 4-1 but could only score one run.
RCAC TOURNAMENT
WILSON-MAGNET 9
EDISON TECH 14
NE DOUGLASS 5
LEADERSHIP ACADEMY 17