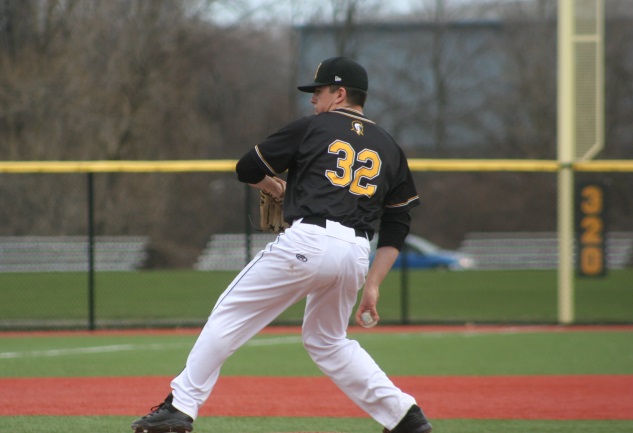 By PAUL GOTHAM
NORTH EAST, PA. — Tournament MVP Matt Wagner (Bishop Smith/Pembroke, ON) continued his torrid hitting. Stuart Martin (John F. Ross CVI/Eden Mills, ON) nailed down his second save of the weekend, and the Monroe Community College baseball team claimed the 2018 NJCAA Region 3 Division II title with a 6-1 victory over Mercyhurst NE, Sunday.
Batting out of the nine hole, Wagner had an RBI single in the second, provided a sacrifice bunt in a two-run  fourth and later walked. The sophomore went 4-for-5 with three doubles. He reached base six times over the two games and drove in six runs.
Martin faced 22 batters without allowing a run. The sophomore right-hander struck out three over two shutout innings on Sunday.
Eric O'Brien (Douglas Freeman/Richmond, VA) started and hurled seven innings for MCC. The right-hander allowed one run on four hits. He struck out four, walked one and faced the minimum in three separate innings. O'Brien improved to 4-3 on the season.


Brennen Smith (Webster Thomas) finished the series going 6-for-10 with an RBI and two stolen bases.
The title was the 26th regional championship in MCC program history and third under current head coach Dave Brust.
The Tribunes (27-18) fell to 12-18 on April 21st when they dropped their fourth straight game to Mercyhurst NE. MCC has won 15 straight since then.
Monroe advances to the East District Championship. Location, opponents and times are to be announced.